Fairfax's Jessica Irvine claims that Australians voted against affordable housing on Saturday, and now the problem may never be fixed:
In time, we will look back at this election and think: "That was the moment."

That was the moment when, amid plunging property prices, we decided what kind of a nation we truly wanted to be.

The moment we acted to protect the Great Australian Dream: namely, our collective commitment to leveraging heavily into property ownership, working our guts out to service the debt and voting collectively for policies to protect any windfall gains.

The moment we eschewed a policy platform to rein in generous tax breaks which inflate demand for housing – pushing it out of reach of many – and instead elected as our Prime Minister a former employee of the Property Council of Australia.

The aftermath of the federal election has seen a lurching change in the prospects for Australian property prices… alongside other moves to relax restrictions on investor lending, the effect will be to enable borrowers to borrow more.
Irvine is partly correct. Yes, Labor's negative gearing and capital gains tax reforms would have put further downward pressure on prices and helped reduce leveraged speculation into future cycles. And perhaps APRA would have been less inclined to drop its interest rate loan buffer if Labor was re-elected.
That said, Labor matched the Coalition's first home buyer deposit subsidy, which would have inflated prices and eroded affordability (other things equal).
Worse, Labor promised to unleash potentially millions of older migrants into Australia (Sydney and Melbourne in particular), many of whom would have been cashed-up, thus dramatically lifting housing demand, lifting prices, and destroying affordability for young Australians.
Ultimately, housing affordability is an intractable problem in Australia that neither side genuinely wants to fix.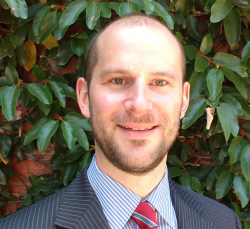 Latest posts by Unconventional Economist
(see all)