The Australian Council of Social Service (ACOSS) has done a good demolition job of the lunatic first home buyer (FHB) deposit scheme, which was announced over the weekend and has been matched by Labor. From The Guardian:
Acoss CEO Cassandra Goldie said:

"The bipartisan first homebuyers' package will help some first homebuyers but it's not the answer to the entrenched housing affordability crisis.

"Acoss has concerns about its possible impact on the cost of housing, the risk of negative equity for some people, and the risk of encouraging some people into housing debt they can't sustain. We've had many policies to subsidise first-home purchase from both sides of politics over the years. While they benefit some, they often disadvantage others by lifting home prices.

"We need to seriously tackle the underlying drivers of Australia's chronic housing affordability crisis, like negative gearing and capital gains tax concessions. Our housing tax concessions have driven housing prices through the roof, rewarding speculative private property investors at the expense of people trying to secure a home. Curbing negative gearing will help ease the boom/bust cycle in housing and make housing more affordable for all.

"People struggling to afford to rent urgently need commitments from both parties to lift Newstart and rent assistance, strengthen social housing, and boost private investment in affordable housing generally.
As we noted earlier, Scott Morrison point blank admitted that this policy was written by the property sector.
And when asked this morning if he believed the FHB deposit guarantee would lead to house prices increasing, Morrison said "I don't want them to go down".
Just another example of how the Property Council, where Morrison worked as National Manager of Research and Policy from the age of 21 to 26, is pulling the Coalition's strings.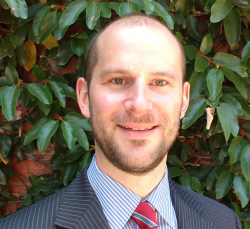 Latest posts by Unconventional Economist
(see all)