This is so bad I don't know where to look, from HSBC's Bloxo:
It is clear that the bar for the RBA cutting its cash rate is very high. It remains our view that while the labour market still has positive momentum the RBA will be able to credibly argue that wages growth should continue to rise and that should be enough to keep them from considering cutting the cash rate. In our view, the RBA would need to believe that the unemployment rate was set to rise materially (most likely to 5.5%) before they would consider cutting the cash rate.
Our central case is that the unemployment rate will continue to edge lower in coming quarters. This is also conditioned on our economists' positive view on the global outlook, and particularly China. However, if it turns out that global growth weakens more sharply, or that China has a hard landing, the RBA would clearly have considerable scope to deliver policy stimulus.
Meh. The RBA will do what markets tell it to. If the bar was so very high then why has it already shifted to a neutral from a tightening bias?
As well, leading indicators already say unemployment is going to rise and when it does the RBA will cut. This should come as no surprise to any economist, via UBS: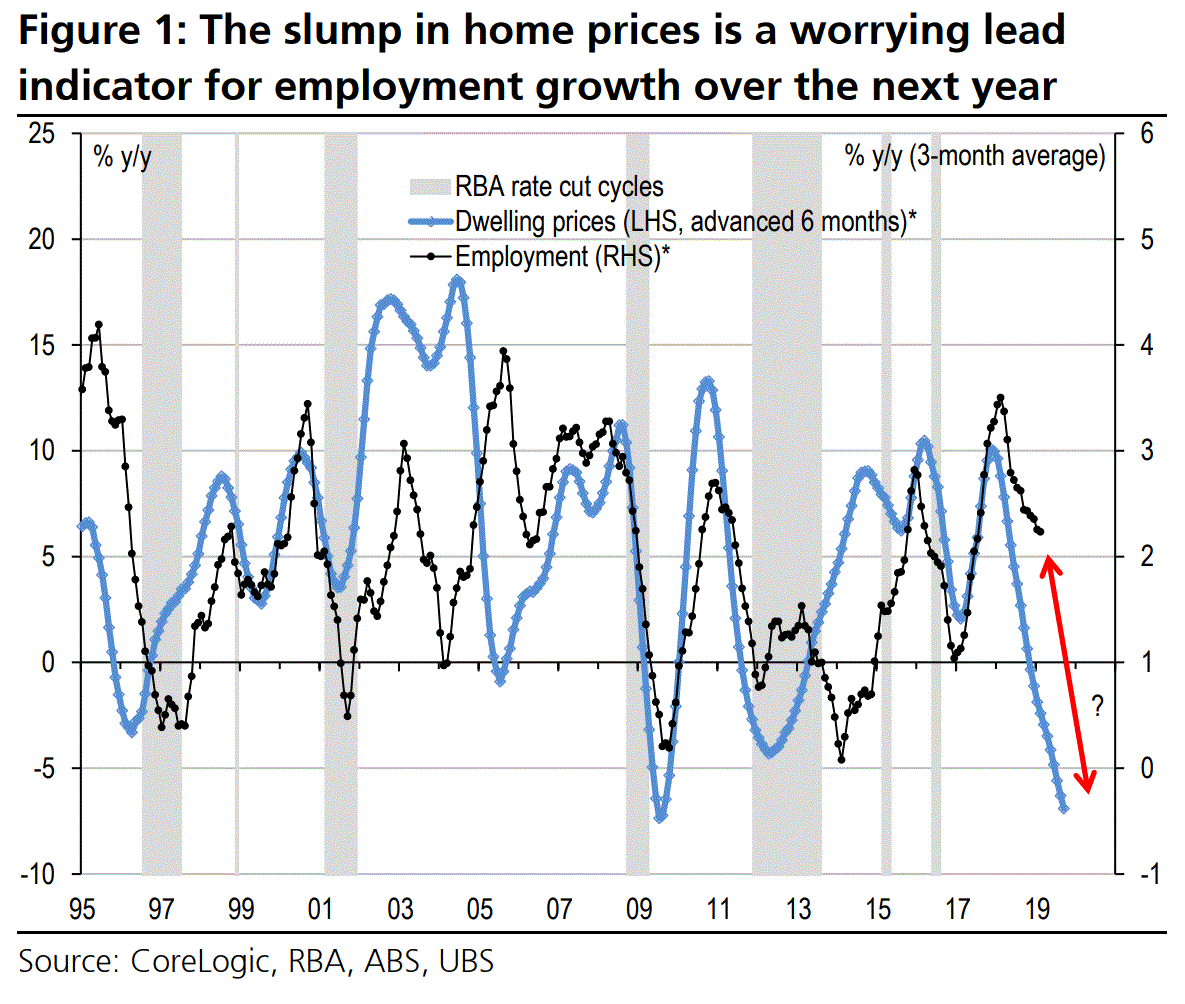 A couple of UE points will do it. But, whenever the RBA does cut it's going to make bugger all difference domestically because it has very little easing left given the banks will only pass on half.
Bloxo has been wrong year after year in this cycle. Time to stop doubling down.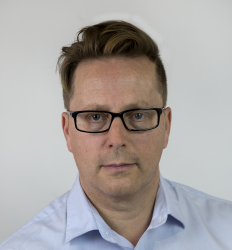 Latest posts by David Llewellyn-Smith
(see all)