Via Chris Joye today:
If the RBA cuts interest rates, which financial markets are handicapping as certain by July, Australia's housing bust will be over. The RBA's own internal research estimates that a 1 percentage point reduction in the cash rate would boost house prices by 28 per cent, assuming it is fully passed on by banks (and borrowers consider the change permanent)…This column was the first to flag a radical reduction in bank funding costs…

…This has two crucial consequences. First, as we forecast (and some folks tried to dismiss at the time), banks have started cutting interest rates "out of cycle". NAB, CBA, Westpac, Bank of Queensland, Bendigo and Adelaide Bank, Macquarie and ME have all slashed fixed-rate home loan costs by substantial margins.

A second ramification is that the RBA should be able to bank on close to full pass-through of its own target cash rate changes, especially considering the contemporary political constraints on gouging.
This is roughly right. I disagree that banks will pass all cuts on. They need more margin. And, assuming a Labor win the fiscal shock to housing will be material so I don't see prices turning on a dime. But that only leads to two more cuts next year and enough easing to stabilise prices anyway. I don't see any kind new boom. Once at the bottom for rates you're really just waiting for any new shock to finish you off.
My view has always been there'd be two phases to this adjustment and the second one will be longer and more grinding as the income recession continues to hammer households while China slows into the 2020s and Australia's terms of trade collapse all over again.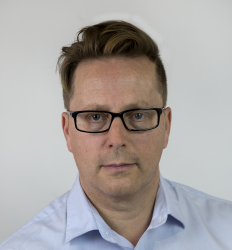 Latest posts by David Llewellyn-Smith
(see all)