Nobody but MB readers seem to understand the level of insult for Australians Treasurer Josh Frydenberg is readying in the Budget:
Josh Frydenberg says he will deliver a responsible budget on Tuesday, after announcing the government will deliver cheques to four million welfare recipients to help pay their energy bills.

The Treasurer said now was "not a time for cash splashes" as he refused to say whether there would be more cash handouts to voters or further income tax cuts in his first budget.

"This is not a time for cash splashes. This is a time for responsible spending, targeted spending, in key areas that lifts the productive capacity of the economy," Mr Frydenberg told Nine Network's Weekend Today.
It sounds good until you understand why energy bills are so high and what Frydenberg is NOT doing to fix them. Last week the Asian LNG price collapsed to $6Gj. Under the terms of the Australian Gas Security Mechanism (ADGSM) that should equate to a local gas price of roughly $4.50Gj. Instead, today, it is $10.50Gj while Frydenberg's government fails to enforce the agreement made with the east coast gas cartel.
The kicker is that every $1Gj move in the local gas price shifts the price of electricity on the east coast by $10MWh up or down. Given it is hovering around $100MWh, if the ADGSM were enforced then power prices would collapse to $40MWh.
That would deliver end user gas and power price cuts across the east coast of 60% and 20% respectively (assuming the wholesale price is 30% of retail). According to Canstar, the average power and gas bills for households are $1,800 and $1,200 per annum. In short, if the ADGSM were implemented properly then households would see an annualised cash windfall of $840 each over time. Given there are 8 million occupied dwellings on the east coast we are talking about a stimulus of $6.7bn per annum as contracts cleared.
The full scale of the theft is hard to appreciate when wider business consumption of gas and power is added. These volumes are roughly twice that of households. In other words, we are talking about utility theft in the vicinity of $15-20bn annualised that is stimulus foregone by every east coast household and business while the gas cartel is allowed to violate its own agreement with the government and Frydenberg hands out a $300m subsidy that goes straight back to it.
These are back of the envelope calculations only but you get the idea. The gas cartel that misallocated $80bn into white elephant LNG plants, has written off multiple billions, and lied about having enough reserves to cover domestic commitments, is now ripping up to $20bn annualised income out of the east coast economy to bail itself out.
Labor must act as soon as it takes power to enforce and strengthen the ADGSM. Put a permanent $6Gj ceiling price on it and create a dedicated regulator to police it. The AEMO and ACCC have failed apocalyptically.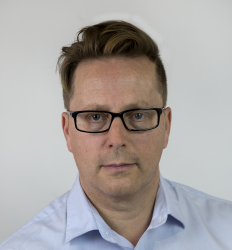 Latest posts by David Llewellyn-Smith
(see all)