Via Tim Duy at FedWatch:
The Federal Reserve quickly switched gears between December 2018 and March 2019 as policy became "patient" and the two rate hikes projected for 2019 fell to zero. The backdrop for the shift was stumbling markets, softer growth data, and falling inflation. Fed officials find the turnaround of inflation particularly worrisome. Since adopting an inflation target in 2012, the Fed, in the words of Chairman Jerome Powell, has not "convincingly achieved our 2 percent mandate in a symmetrical way."

The failure of the Fed to meet its self-defined inflation objective yields a number of both short- and long-term negative outcomes. At a most basic level, the continuing suboptimal inflation outcomes suggest policy has been too tight throughout the expansion that followed the Great Recession. Unemployment could have been reduced more quickly and could possibly still be held sustainably lower than current Federal Reserve forecasts anticipate. Another concern is that persistently low inflation is eroding inflation expectations which, though little understood (see Tarullo (2017)), anchor the Fed's inflation forecast. The Fed would need to provide even easier policy should they want to firm up those expectations.

Over the longer-run, policy makers increasingly focus on how they should respond to the next recession. In addition to lower interest rates, quantitative easing, and forward guidance, Fed speakers also increasingly anticipate tweaking the policy framework to make up past inflation shortfalls. A version of such a policy is the temporary price-level targeting scheme suggested by former Federal Reserve Chairman Ben Bernanke.

Taken together, the above suggests a high likelihood that policy will at least err on the dovish side. In reality, I think the Fed should not just err on the dovish side, but should instead pursue an explicitly dovish strategy. Arguably it would be foolish if not downright irresponsible to enter the next recession without at least convincingly anchoring inflation expectations at 2%; an effort to do so might entail not just accepting above 2% inflation ahead of the next recession, but actually targeting a higher level to ensure that average inflation prior to the next recession is 2%.

As I think about these topics ahead of the Fed's much-anticipated Chicago conference on strategy and communications, I become concerned that the Fed won't follow through with their current dovish inclinations. Can they credibly pursue a dovish strategy approach? Optimally, they need to establish such credibility ahead of the next recession, but I wonder if they will get cold feet when push comes to shove. In other words, could the Fed's rhetoric lead us into a dove trap?
Much more here. Let's leaven the argument with a little Ambrose Evans-Pritchard:
Donald Trump's double strangulation of Iran and Venezuela is reducing spare capacity in the global oil markets to wafer-thin levels very fast. If anything goes wrong in the geopolitical cauldron of world energy over the next six months, we will discover whether Saudi Arabia really is capable of cranking up an extra 2 million barrels a day of crude.

What we learnt from the rare glimpse of Saudi Aramco's books this month is that the legendary Ghawar field is badly depleted. It cannot pump more that 3.8m barrels a day. This is a first-order shock. The company has always asserted with magisterial confidence that it can produce 5m barrels a day without difficulty.

Jean-Louis Le Mee, from Westbeck Capital, says the physical oil markets are on fire. They are heading for a supply deficit of 1.3m barrels a day by the third quarter even if OPEC matches every barrel of lost oil from Iran sanctions. "These numbers should have every investor worried," he said.
I have noted a number of times that there is already a moderate oil shock building for later this year: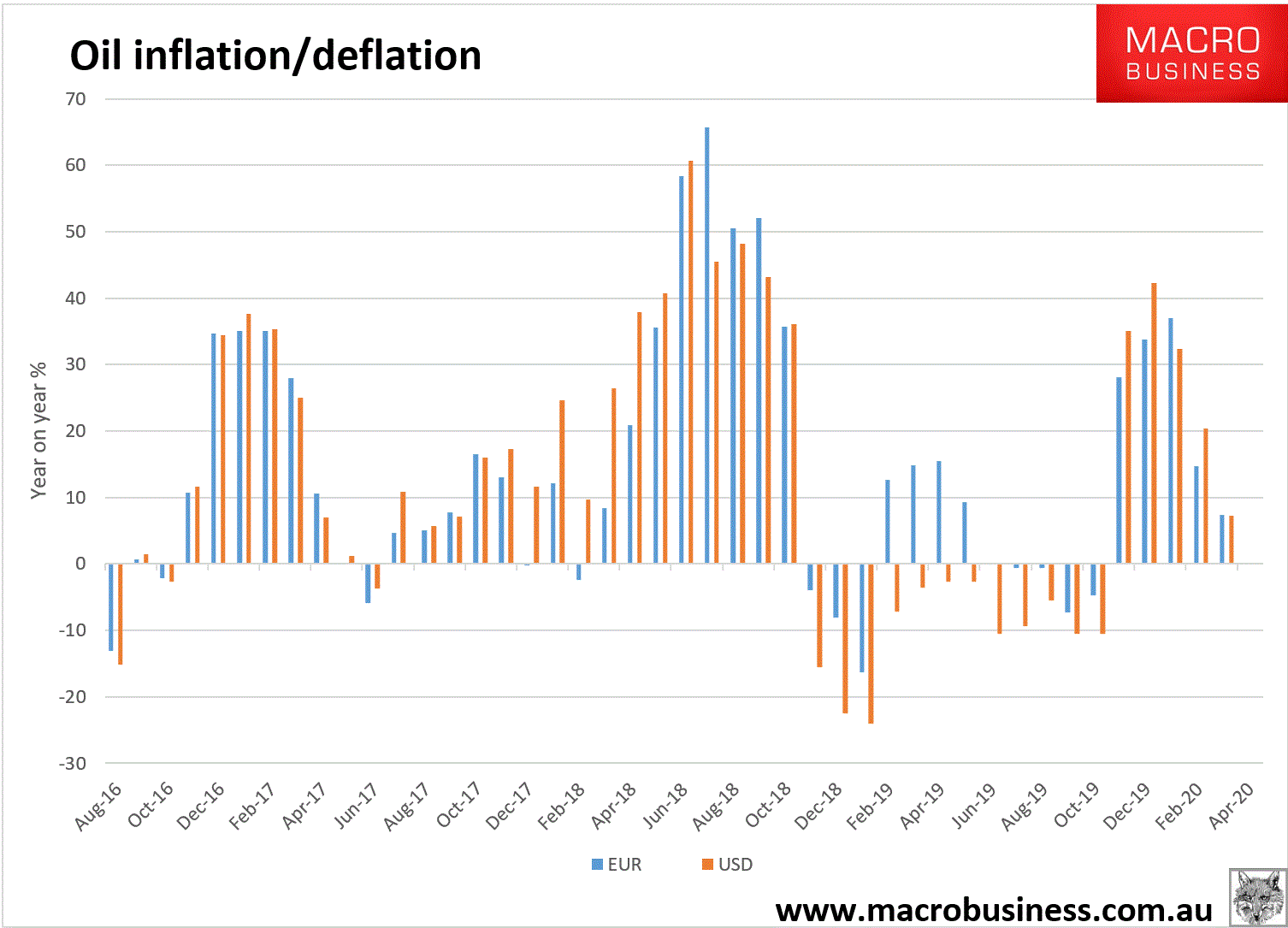 My own view is that oil market is better balanced than that. We are headed for a minor deficit into Q3: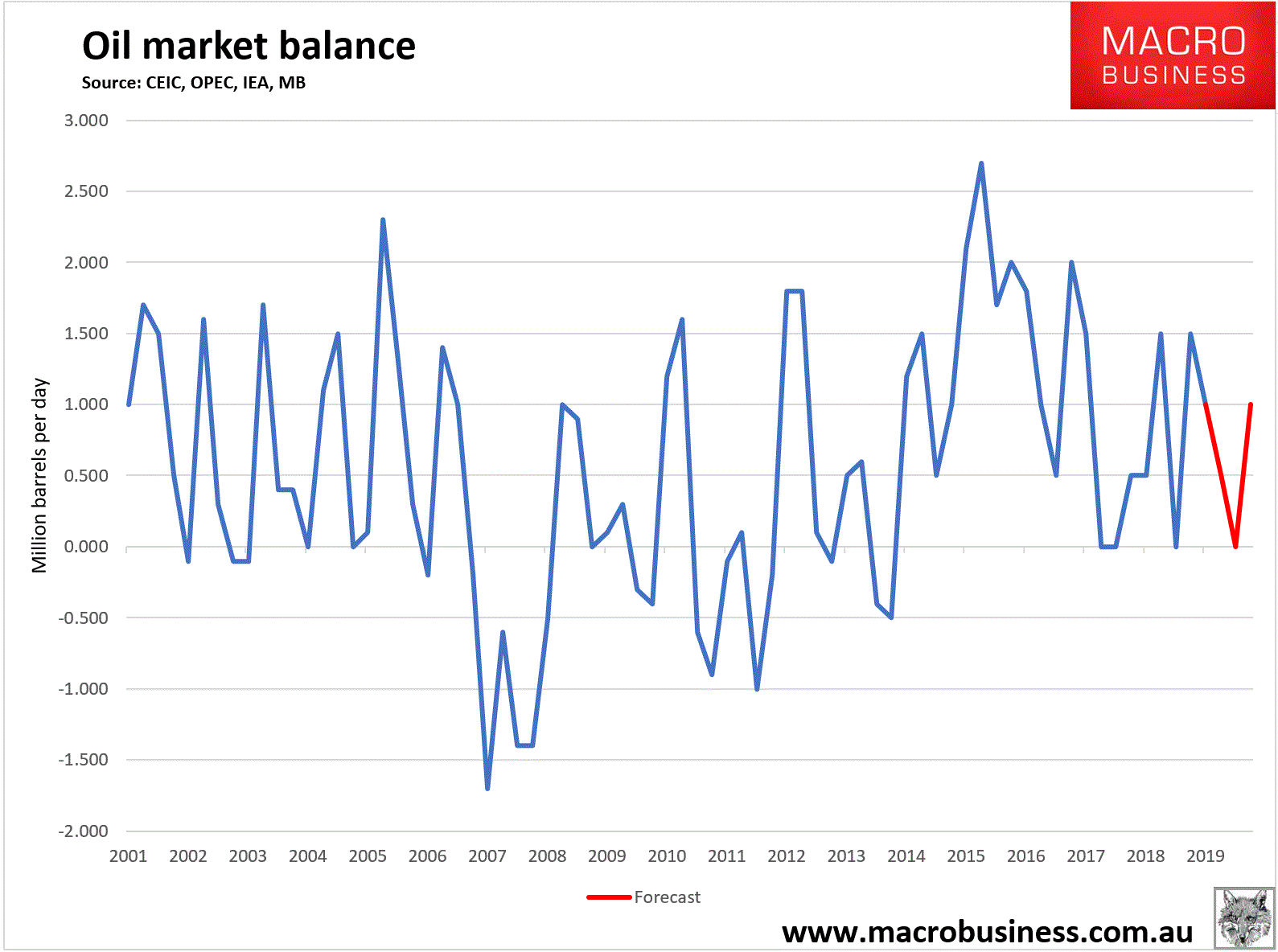 The major risk to this is Libya which has been recovering steadily. WaPo nicely summarises those risks:
Warlord Khalifa Haftar, who has used control over oil ports to exert political pressure, has moved his self-styled Libyan National Army west toward Tripoli, the base of the United Nations-backed…President Donald Trump indicated in a phone call with Haftar last week that the U.S. now supports an assault on Tripoli to topple the government…

…Haftar already controls not just the nation's strongest military force but more than one million barrels of oil production a day — the source of most of the country's income. About 50 kilometers (31 miles) west of Tripoli is Zawiya, home to a major refinery and oil-export terminal. If Haftar took charge there, he would essentially control Libya's oil industry. That would enable him to deliver gains to his supporters in the east who claim that too much wealth is concentrated, and squandered, in the west.

…Major oilfields and export terminals are far from the clashes. But history shows that military activity anywhere in Libya can cause dramatic swings in output. In June 2018, Libya's crude shipments were suspended for weeks after Haftar captured two export terminals in eastern Libya from the Tripoli-based National Oil Corp. and transferred them to a rival oil authority. Exports dropped by 800,000 barrels a day, and Libya lost almost $1 billion before he handed the terminals back. Foreign buyers have so far refused to deal with the eastern company and purchase oil only from the Tripoli NOC.
I have a watching brief on this rather than imminent alarm and expect the Fed would "look through" any spike anyway.
I already see the Fed on hold versus cutting (which markets have priced in a little) so it changes little for my narrative. If oil does spike then I would expect the USD to stay strong anyway so it doesn't change much in forex terms. But it would be tough on stocks given valuations have blown out largely blown out thanks to cratering bond yields, which are likely to rise, and despite a still eroding earnings outlook.
So, yes, the Fed has set a little "dove trap" if oil goes array, if not quite of the leg truncating variety.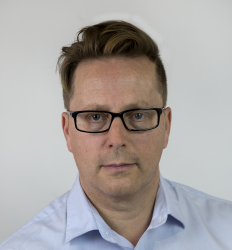 Latest posts by David Llewellyn-Smith
(see all)