Crikey sums it up:
Taylor far from electrifying. There was considerable fun to be had on the weekend with the government's and News Corp's attempts to attack Labor's electric car plan. Bill Shorten's claim that electric cars could be charged in 10 minutes was seized on by News Corp to attack him, while Scott Morrison accused Shorten of wanting to shove electric cars down Australians' throats. Problem is, Treasurer Josh Frydenberg is an enthusiastic spruiker of electric cars and claimed last year they could be charged in less than 30 minutes. His colleague Paul Fletcher is also a fan — enough to earn a rebuke from Peta Credlin.

Indeed, so too is Angus Taylor himself. Last year he promised electric vehicles "will soon have access to an ultra-rapid charging network" that "will provide a range of up to 400 kilometres in just fifteen minutes." Taylor got caught out on the weekend spreading a fake attack by the TV show Top Gear on electric vehicles. He deleted the tweet, but presumably can't delete his media release from October. Meantime, Lucy Turnbull tweeted about an eight-minute charger. Today even the Oz, which had previously mocked Shorten, was reporting on Taylor's humiliation and noting that Coalition supporter Trevor St Baker claimed to be manufacturing chargers that could do the job "within 10 minutes".
Having lost the technical debate, the LNP has today swung to the old chestnut of Communism:
Self-styled "modern Liberals" joined the attack on Monday, with Liberal MP Jason Falinski warning that Labor's electric car agenda would be "Pink Batts all over again" by compelling people to adopt a product the market was not actively seeking.

Liberal candidate for Wentworth Dave Sharma argued the policy had shades of communism.

At a Senate estimates hearing on Monday, Finance Minister Mathias Cormann said Labor's electric car target was like the government forcing consumers to maintain a certain diet.
They can't go too hard given climate change inaction is killing them politically already. Mr Atlassian joins in at the AFR:
Mr Cannon-Brookes, who drives one of Elon Musk's Tesla electric vehicles, said he didn't think Labor's target of 50 per cent of new vehicles sales being electric by 2030 was ambitious at all.

"There's a whole bunch of countries that have mandated 100 per cent by then, so the car manufacturers will be out in force.

"They're all going to be there in the early 2020s and I honestly don't think 50 per cent of vehicles sold by 2030 is ambitious at all," he told The Australian Financial Review.
It's reasonably ambitious, via New Daily:
Prime Minister Scott Morrison may be determined to paint Bill Shorten as the enemy of ute owners over his ambitious electric vehicle target, but the reality is that the global automotive industry is way ahead of him.

Auto manufacturers are facing a legislative world demanding lower – and eventually zero – emissions. So, they are building vehicles that respond to that.

The most significant action of them all is the government-driven commitment to turn the world's biggest car market in China electric. No auto brand on earth that wants to stay relevant and profitable can ignore that.

Australia has pretty much stood outside this developing global trend toward electric vehicles or the last decade, debating what to do about future emissions and fuel standards.

Despite the government's scare campaign over electric cars, the ALP's 50 per cent EV sales target by 2030 still pales against the likes of Norway's 100 per cent target by 2025.

Regardless, utes are not going away as we know them in Australia, nor vehicles with big towing capacities.

Heavy-duty diesel engines and petrol V8s have no end date on them either. But electric motors fed by batteries – and maybe hydrogen fuel stacks – are going to become more common.

And ensuring you can have weekend fun and still be green, electricity will power utes and accessories they will tow. If electricity can power buses and prime movers it can haul a Jayco caravan.

The trend toward electrification even touches on the two vehicles Mr Morrison used as examples as he sought to score points last Monday; the Toyota HiLux utility and Hyundai i30.

Toyota has already committed to electrifying its entire model line-up by 2025. That means, having at least one powertrain that is hybrid in every model range it sells. That presumably includes the HiLux, the number one vehicle sold in Australia today.
Basically, yes, it is unstoppable. All we are arguing over is how. Two policy debates have more importance in that regard. First, the grid:
As Prime Minister Scott Morrison sharpened his attack on Labor's pledge to massively boost sales of electric vehicles, a new report led by the Australian Renewable Energy Agency has warned that preparations must be made now to avoid grid instability in the future.

The report, obtained by The Sydney Morning Herald and The Age, said action was needed to avoid problems once electric vehicle usage started to spike beyond 2025, but it was difficult to predict the uptake even without changes to government policy.

The ARENA report, produced in conjunction with the South Australian government and South Australia Power Networks, warns that electric vehicles could create higher than expected demand and that a flood of vehicles plugging in at the end of a hot summer weekday could overwhelm the grid. While the research was focused on South Australia, its stated intention was to inform policy around the country.
There will be many ways to address this spreading of the load. But at the macro level it again comes back to the gas cartel. Gas "peaker" power plants are pretty much the only effective demand spike redress mechanism for the grid while we are so short of power storage. They are cheap and easy to build too. To manage that we'll need a lower gas price ensuring security of supply meaning domestic reservation is vital.
The second issue is raised at The Australian:
Labor faces a choice between ­failing to implement its proposed new vehicle emissions standards for at least eight years — putting its electric vehicle target in doubt — or threatening the viability of the four remaining fuel refineries.

Environment Minister Melissa Price moved quietly last week to postpone fuel standard improvements for Australian refiners until July 1, 2027, through a regulation that will stand unless Labor disallows it.

The move followed heavy lobbying by refineries, which had ­argued a more rapid introduction of new sulphur standards would force them out of business, slashing thousands of jobs and threatening the nation's fuel security.
It's claimed that it is a billion dollar investment to retrofit the refineries which does not seem overly onerous at $250m each. Especially so after so many decades of profiteering at the expense of the externality of free pollution that now threatens the species.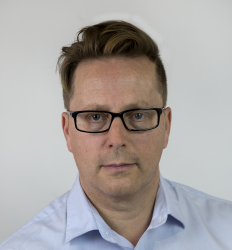 Latest posts by David Llewellyn-Smith
(see all)