CoreLogic's latest dwelling sales data reveals more bad news for those groups heavily reliant on property transactions, including real estate agents and state governments (via stamp duty). It also points straight down for house prices.
The next chart plots annual sales volumes across Australia's capital cities to December 2018, which are falling fast and have hit the lowest level since 1997: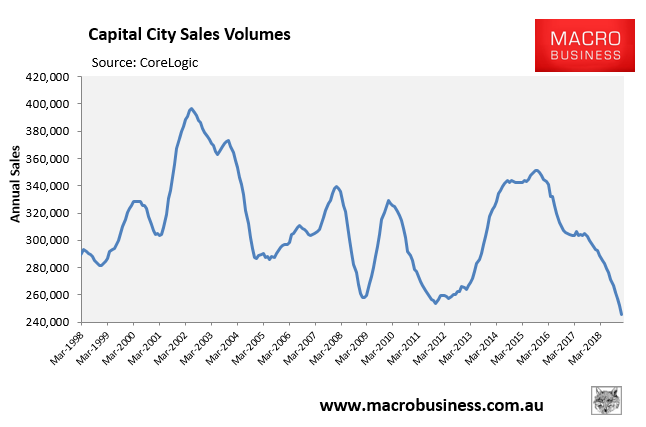 At the capital city level, sales volumes are down 30% since the September 2015 peak.
The next charts plot annual sales volumes across each major capital: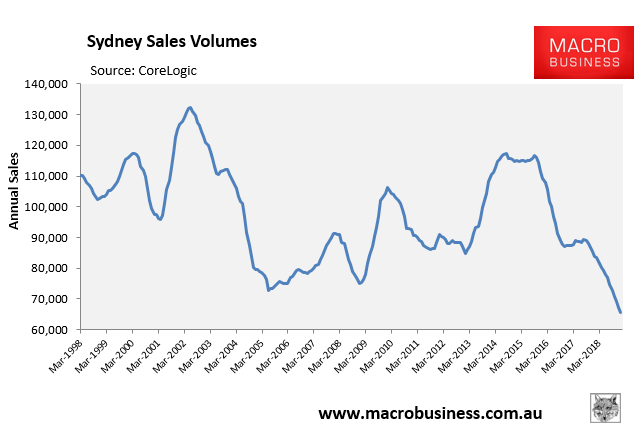 Sydney (-44%), Melbourne (-33%), Brisbane (-27%), and Perth (-34%) are all down massively from their most recent peaks.
The following charts plot the annual changes in sales volumes and dwelling values, as measured by CoreLogic, which shows a very strong correlation: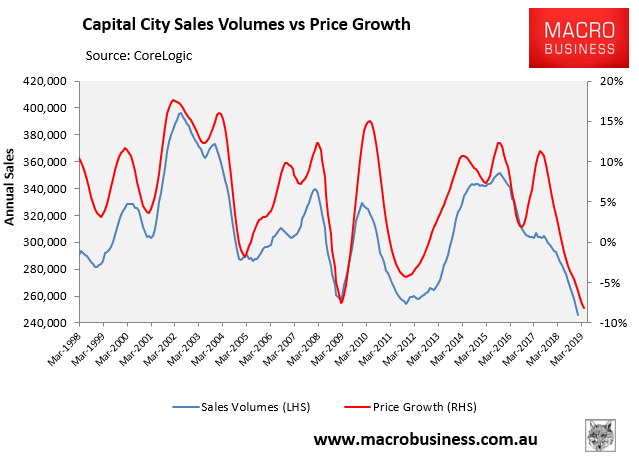 The collapse in sales volumes, along with finance commitments (see yesterday's post), suggests that Sydney's, Melbourne's and Perth's dwelling values will continue to fall at a swift rate, whereas Brisbane's and Adelaide's values could deflate slowly.