Here's what former Prime Minister of Australia Malcolm Turnbull said today about Peter Dutton meeting Chinese national, rampant political donor, alleged CCP agent of influence and currently exiled and disqualified for citizenship on character grounds, Huang Xiangmo:
"Look, Peter Dutton has got a lot to explain about this."

"He is supposed to be the minister responsible for the domestic security of Australia, He is supposed to be the minister responsible for ensuring our politics is not influenced by foreign actors.

"The laws that I introduced at the end of 2017 about foreign influence and foreign interference are very important laws and responded to a rising concern in the community.

"Now, the idea that the minister responsible for enforcing those laws has had a meeting of this kind does raise a lot of questions but Peter Dutton is the only one that can answer it and Mr Santo Santoro should equally be answering questions about his role."
Here's how the Australian Parliament defines treason:
4.3 The Act moved the offence of treason from the Crimes Act 1914 into the Criminal Code, replaced the death penalty with life imprisonment; and removed gender specific references to the sovereign.

4.4 Under section 80.1 a person commits treason if he or she:

causes the death or harm, resulting in death, imprisons or restrains the Sovereign, the heir apparent of the Sovereign, the consort of the Sovereign, the Governor-General or Prime Minister;
levies war, or does an act preparatory to levying war against the Commonwealth;
intentionally assists, by any means whatsoever, an enemy, at war with the Commonwealth;
intentionally assists, by 'eany means whatever', another country or organisation that is 'eengaged in armed hostilities' against the Australian Defence Force (ADF);
instigates a person who is not an Australian citizen to make an armed invasion of the Commonwealth or a Territory of the Commonwealth; or
forms an intention to do any of the above acts and manifests that intention by an overt act.

4.5 The Sheller Committee rejected the proposition that the offence of treason is not appropriate in a modern democratic society. The ALRC has also considered aspects of the treason offences as part of its inquiry in sedition law, which has provided additional matters for consideration by the Committee.
Perhaps the 2016 Dutton/Xiangmo meeting was just the worst conflict of interest in the history of Australia and not something more sinister. But the context in which it took place has been described by eminent academics as the "silent invasion" of Australia by Chinese Communist Party agents of influence. Minister Dutton himself put it bluntly when he harassed Sam Dastayari from office in 2017 for his dealings with Xiangmo:
Opposition Leader Bill Shorten has today dumped Dastyari from his role as Deputy Senate Whip after a leaked tape heard the senator defending China's policy on the South China Sea.

But Immigration Minister Peter Dutton has told 2GB's Ray Hadley it's simply not good enough.

"You can't have a double agent in the Australian parliament."
Yet Prime Minister Scott Morrison's various replies to former Prime Minister of Australia Malcolm Turnbull's intense line of questioning is waffle, via The Guardian:
Yes, I have and I am very satisfied. We have meetings with people all the time. The suggestion here is that something inappropriate was done. There is no basis for that whatsoever.

"Absolutely none and, in fact, if you look at what has occurred in the government's handling of this individual's case, we cancelled his visa!

"I do not think that was a solution he was looking for, do you? He was seeking as I understand it to gain citizenship in Australia. Our government not only did not provide him with citizenship we cancelled his visa so he cannot return to Australia, and that was done by an agency under Mr Dutton's responsibility, so I think the actions here speak far louder and the actions here are that we have acted against foreign interference in this country, not just by having the laws in place but by acting in those laws.

"Protecting Australia from foreign interference by contrast to the Labor party, through the former senator Sam Dastyari, took the same individual, put him in front of an Australian government logo and ran an ad for him. That is what I call foreign interference."

…I have spoken to Peter Dutton and there are no issues here that troubled me. No suggestion that Peter in any way, shape or form has a sort or been provided with any benefit here.

"The individual we're talking about here had his visa cancelled while he was out of the country by Peter Dutton's department so if the object was foreign interference, well, the exact opposite has occurred.

"Peter Dutton has been in the vanguard of ensuring we have put foreign interference arrangements in place – in the budget we handed out last week over $36m have been invested in the agencies that Peter Dutton has responsibilities for to counter foreign interference and I think this is in stark contrast to the Labor party and senator Sam Dastyari, former senator, I should stress, who had to resign in shame because he had been intoxicated by that interference.

"If anyone has any questions to answer on this issue it is the Labor party.

"The Liberal and National parties have put these arrangements in place and so I have no concerns and … I am happy to move on."
These are the blusterings of a buffoon with no care for his nation, not due process. There needs to be a full investigation of Peter Dutton's extraordinary behaviour and he must be stood down while it transpires.
Any other outcome is as wildly inappropriate as the meeting.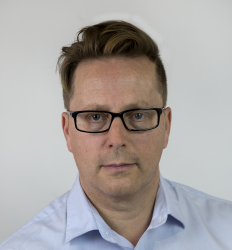 Latest posts by David Llewellyn-Smith
(see all)