The ACT Light Rail only opened on the weekend and already 'Dr Demography' Liz Allen is complaining about being stranded on a sardine packed tram:
Packed tram this morning and power has been lost to overhead wires. We have barely moved and endured delay after delay in a cramped unventilated sweltering red box. Horrible. Might be quicker walking and getting a bus to work. @Transport_CBR #cbrlightrail #cbr pic.twitter.com/qQCxRApsF5

— Dr Liz Allen (@DrDemography) April 23, 2019
Oh the irony. Liz Allen is a key lobbyist for the mass immigration 'Big Australia' policy, which is responsible for squeezing more than a million people into Sydney and Melbourne over the past 14 years: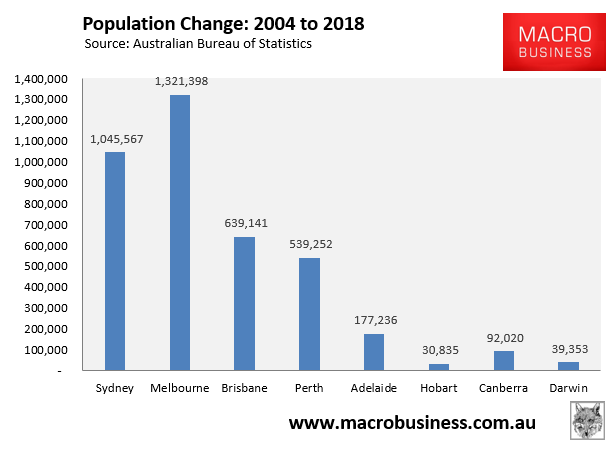 And will roughly double both city's populations to around 10 million people over the next half-century, according to the ABS' medium projection: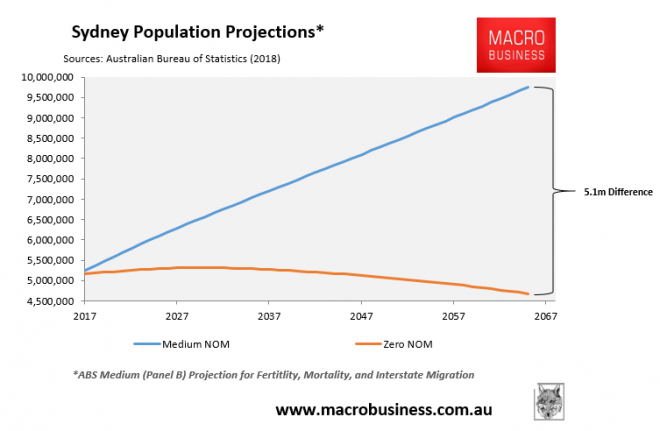 Travelling in slow, sardine-packed conditions is a daily experience for commuters in Sydney and Melbourne – a situation that will unambiguously worsen as both city's populations double again, thanks to Liz Allen's beloved mass immigration policy.
Welcome to your vibrant utopia, Liz.
Latest posts by Leith van Onselen (see all)