Via the AFR comes Australia's secessionist China state:
Victorian premier Daniel Andrews will attend Chinese president Xi Jinping's forum to promote its controversial Belt and Road Initiative (BRI) infrastructure program next week, as Australia's relationship with Beijing comes under fresh scrutiny ahead of the federal election.

The visit by Mr Andrews and Australian business groups to China comes as tensions resurface in Australia's relationship with China over a ban on Huawei's 5G equipment and restrictions on Australia's coal imports. China has complained about Australia's ban to the World Trade Organization (WTO).
But is all as it seems? At Banking Day:
Bank of China faces a bout of public scrutiny after its emergence as the fifth largest lender to the Australian government sector behind the Big Four domestic banks.

Disclosures in APRA's monthly banking statistics show that a government customer borrowed A$100 million from the state-owned Chinese bank in October last year.

It is rare for Australian governments or their agencies to borrow directly from state-owned foreign banks given the potential for such arrangements to create conflicts of interest for domestic governments.

Banking Day has not been able to verify the identity of the government borrower, but the reporting of the loan to APRA coincided with Victorian Premier Daniel Andrews signing a bilateral trade deal with the Chinese government on 8 October last year.
If it is VIC it would be very interesting to know the terms.
Meanwhile, for those that still live in Australia, back at the AFR:
"The Chinese government always encourages other countries to provide an open, fair, just, transparent and non-discriminatory business environment for Chinese enterprises," a Foreign Ministry spokesperson said.

"It is our belief that any country which takes discriminatory approach with any excuse on this issue will not help the country to take part in international cooperation and will not help it to benefit from international cooperation in the end."
And more:
If China were to lodge a formal challenge, former WTO legal officer and Melbourne University lecturer Professor Tania Voon warned Australia would face significant challenges defending either of these positions, with the national security argument in particular "a stretch".

Reuters reported a Chinese diplomat made the complaint in Geneva on Friday, claiming Australia's ban was "obviously discriminative" against China and Huawei. Under WTO rules countries cannot discriminate against companies because of where they come from, except under certain strict conditions.
Rounding us is Jen Hewitt, frequent recipient of FMG junkets to Chinese events:
Within the region, China is dramatically extending its economic clout and political influence with a range of countries due to the many billions of dollars available for infrastructure projects via its "Belt and Road Initiative". Australia maintains it can consider projects on a case-by-case basis but refused to sign up as a partner (although that caution didn't stop the Victorian state government signing its own MOU with China last year).

The trade-offs in signing up to China's power more generally are only going to become tougher.
Not really. More painful perhaps. These decisions are being made in Washington not Canberra. As a vital member of the five eyes group there is no alternative for us. That is not going to change unless the local strategic community is so spooked by the idea that the US is prepared to abandon the Australian spear tip against China that we must give up our democracy, which is kind of self-defeating.
Despite all of the hoopla, we are still along distance from that outcome thanks to Pine Gap.
Let's build another!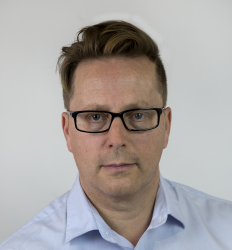 Latest posts by David Llewellyn-Smith
(see all)