Iron ore prices for April 16, 2019:

Spot down. Paper easing. Steel too.
The news is Brucutu, via Reuters:
A Brazilian state court has authorized iron ore miner Vale SA to resume operations at the Brucutu mine, its largest in Minas Gerais state, according to a court document.

Brucutu was shuttered in early February by request of Minas Gerais state prosecutors after a tailings dam burst in the town of Brumadinho, killing hundreds of people.

Vale had been authorized by the state in early March to resume operations, but an injunction blocked the resumption. Now the state court of Minas Gerais gave the final nod to resume production at Brucutu.
Assuming this time it goes ahead, that reduces the impact from the Vale accident to a net 30-40mt. That's manageable despite the news from BHP this morning:
BHP Group, the world's biggest miner, on Wednesday cut its annual iron ore production forecast on disruptions caused by a tropical cyclone which pushed its quarterly output of the steel-making material 5 percent lower.

The Anglo-Australian miner lowered projections for its fiscal 2019 iron ore production to 265 million-270 million tonnes, from 273 million-283 million tonnes.
I'm not sure why they lowered guidance so much, playing silly buggers with supply. They can do better: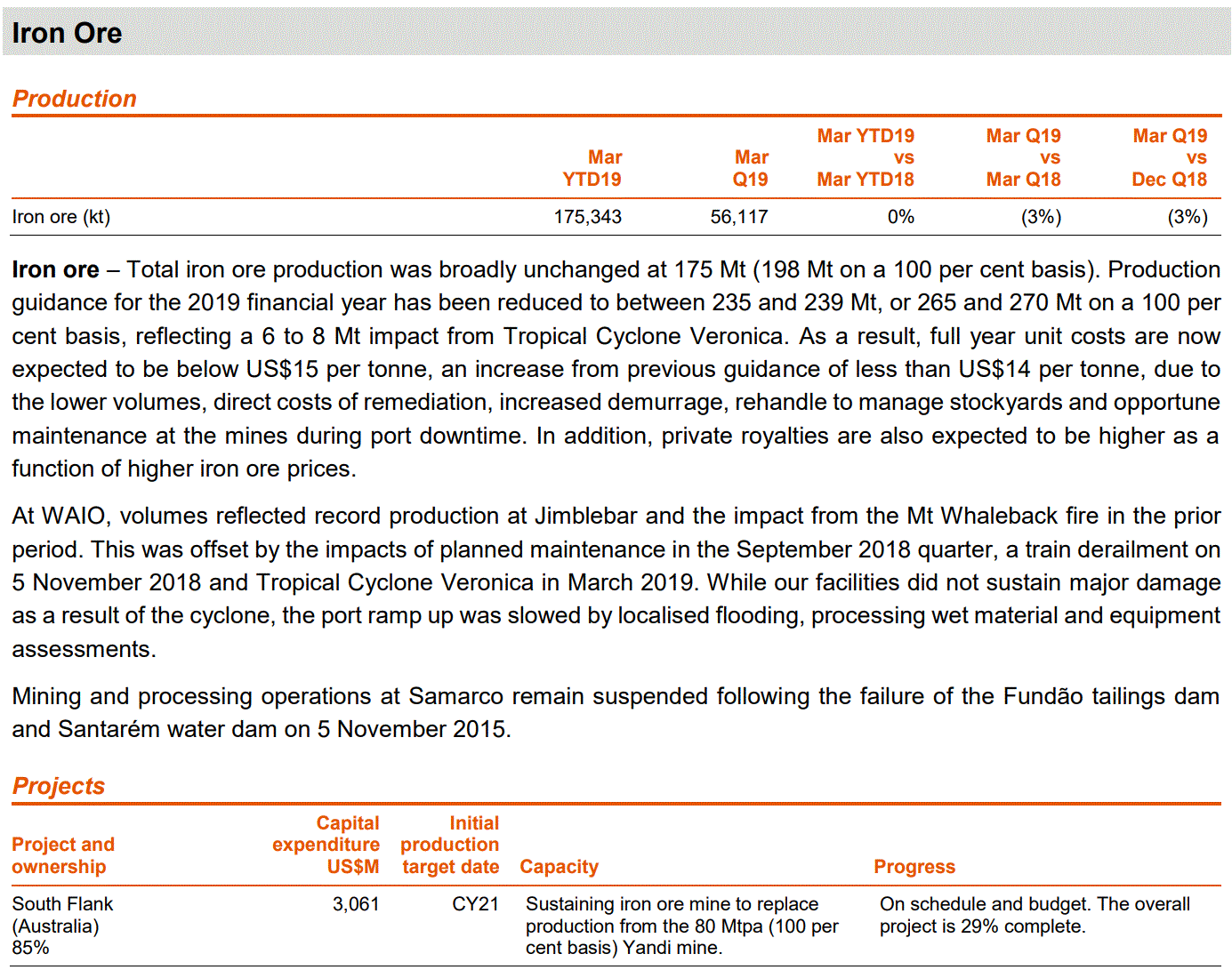 If nothing else goes wrong, the upside scenarios above $100 are now fading. But with Chinese stimulus pouring in, the price reductions will likely still be steady over the year (notwithstanding seasonal impacts).