Via The Guardian:
At every turn they clapped and cheered, enamored with the candidate's prescriptions for universal healthcare, a humane attitude toward immigrants and the rejection of climate change denialism.

Bernie Sanders was the candidate, and the people clapping and cheering were audience members who turned out in Bethlehem, Pennsylvania, for a televised town hall on Monday night sponsored by none other than Fox News.

Sanders' decision to participate in the event had been the object of some skepticism and even criticism by Fox News detractors, who argued that in the Donald Trump era the cable channel has completed its transformation into a state news propaganda organ.
Highlights WaPo:
Great stuff. Our Donald is already spooked:
President Donald Trump is far from thrilled about the fact his favorite television station broadcast a Bernie Sanders town hall on Monday evening — one in which Sanders repeatedly laid into him and called him "dangerous."

On Tuesday morning, Trump — who regularly live-tweets Fox News shows, programming that almost always covers him favorably — bemoaned the Fox News event featuring one of the 2020 Democratic frontrunners, and notably used the pronoun "we" while decrying the network's recent move to hire former Democratic National Committee chair Donna Brazile as a contributor.

"So weird to watch Crazy Bernie on @FoxNews," Trump tweeted. "Not surprisingly, @BretBaier and the 'audience' was so smiley and nice. Very strange, and now we have @donnabrazile?"
As we know, Bernie Sanders is an old school centre left guy, not the fake left of today whose open borders lunacy makes them the useful idiots of blood-sucking corporations everywhere:

Sanders is likely to:
intensify US attacks on Chinese trade cheating;
cut immigration to boost wages;
introduce universal healthcare;
tax the rich and corporations;
boost democratic allies and internationalist realism
And by doing so reboot the left versus right dynamic destroyed by years of wowserish morons that have all but destroyed the left and, as result, nearly destroyed liberal capitalism as well.
What's not to love!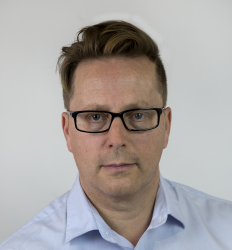 Latest posts by David Llewellyn-Smith
(see all)