ANZAC Day is here again. The day that the nation celebrates, or pays homage to, those that have died in military service to Australia. They include my dad, who served on Bougainville Island in WWII as Japanese imperialist expansion threatened to end a young Australian democracy.
I have been fortunate to live through a hiatus in such national service histories. There has never been a call for me to fight or go to war thanks to a world order dominated by the United States, the liberal empire which defeated Japanese imperialism in the Pacific and installed instead a regional, as well as global system of liberal democracies that, by and large, are free.
Owing to that good fortune, as a country we have taken this profound gift for granted ever since. There have been times when we've contributed the blood of our young men to that cause. Often it has been for dubious benefit and ends, in Vietnam and Iraq for instance. I was too young for the former and protested vigorously against the latter. One reason was because the wars made no sense in and of themselves. But the other was because they weakened the United States. They were bad ideas that undermined the liberal empire that surrounds and protects us.
Today we, as a nation, face a challenge to that system every bit as profound. It is not a shooting war that threatens Australian freedom but something more insidious and difficult to fight. It is the rise of an alternative system of government that buys its enemies and reproduces them in its own mold by stealth. I am of course referring to Chinese Communism (and the Chinese Communist Party (CCP)).
Readers will know that MB has been a hawkish commentator on the encroachment of Chinese "sharp power" upon Australia. This has nothing whatsoever to do with ethnicity or race. It has everything to do with a system of government that has tried to bribe, cajole and coerce policy changes in Australia.
It is, nonetheless, incontrovertible that this secret battle is joined. In recent years Australia has seen waves of Chinese agents of influence almost succeed in upending our parliament. Our institutions have held and we have pushed back. Thanks to a few brave individuals in the academy and media, as well as a prime minister that has although hapless on policy at least turned out to be a strong patriot in Malcolm Turnbull.
For now the danger has passed with a swing in the normatives that govern political behaviour away from CCP fraternisation. Most that led the way into CCP positions of influence have disappeared one way or another.
But it is not gone. The Victorian Government continues to operate in some bizarre Chinese bubble. Huge business interests are utterly dependent upon a Chinese bid. The tertiary sector is horribly addicted to Chinese business in conjunction with a toxic open borders ideology that is churning out graduates of racism phobia blind to all other historical risks. Select senior individuals in our press are bought and paid for by CCP sympathetic interests. China itself has ratcheted the pressure by using our own resource dependence against us in limiting coal imports.
So, today, on ANZAC Day, with an election looming and Labor very likely to win, it's time we ask the really hard question of what that will mean to this quiet war. Will Labor continue the push back of Malcolm Turnbull towards an independent and free Australia that defends the inheritance of a US-led liberal empire?
On one level the answer is yes. Our defense and intelligence services are very integrated with the American hegemon. Labor has little choice but to follow the dictates of Washington on such issues as Chinese trade cheating, multilateral defense posturing, freedom of navigation in the region, militarisation of the Pacific etc.
But on other levels the nation has not yet gotten the message. In particular, Labor appears wedded to dated notions of Asian utopias. By that I mean it is still operating on a model of foreign and strategic policy that dates from the nineteen eighties with little sign of that changing. To wit, let's start from the top on how the incoming Prime Minister Shorten views China. Recently he appeared on a Chinese chat room:
Bill Shorten has made a dramatic move to win back support from Chinese-Australian voters following last week's disastrous NSW election defeat, declaring Labor is not a racist party and that he welcomes the rise of China as a global power.

In a group chat with nearly 500 Chinese-speaking voters on the WeChat Live social media service — the first by an Australian ­political leader — Mr Shorten said yesterday that Labor would make it easier for ­immigrant families to get visas for ageing ­parents, and highlighted the governme­nt's past attempt to ­introduce a university-level ­lang­uage test for would-be ­citizens.

Days after intervening to blast out Michael Daley as NSW Labor leader following his damaging anti-Asian comments, the Opposition Leader told Chinese-­Australian voters that "racism from anyone is unacceptable".

…"America will always be importan­t to the security for Australia, but if I am prime minister I welcome the rise of China in the world,'' he said. "I don't see … China as a strategic threat. I see it as a strategic opportunity. What I want to see is greater mutual understanding ­between all of us."
While we should see this statement in the context of an election, rather than a declaration of foreign policy, it is obvious that Bill Shorten sees the local Chinese community as, at least in part, an offshoot of China, to which he pays homage.
But, contrary to Shorten's soothing words, China is a strategic rival, not just to the United States but the entire liberal democratic model of government. Intrinsically, then, Bill Shorten is also signalling his comfort with the CCP which explicitly claims the loyalty of its diaspora.
This is not a statement of race but of political orientation. Six hundred thousand Chinese have emigrated to Australia in the last decade with many more in the offing. How does this community sit with Australia sustaining its democracy when the mother country is hostile to it? How will Labor manage such a community as it grows versus the national interest of protecting Australian democracy? I don't know and I don't think that Bill Shorten has a clue, either.
The inner circle of Labor's looming Cabinet is also in question. Shadow Foreign Minister Penny Wong also appeared on Chinese chat sites yesterday:
Penny Wong has taken to Wechat for a Q&A, along with Labor candidate for Banks Chris Gambian.

On 5G, Ms Wong said Labor would continue to take the advice of the national agencies.

She also said her party will engage with Beijing's One Belt, One Road initiative on a "case-by-case basis and according to our national interests".

But she raised a caution: "It is important that countries not be saddled with unsustainable debt".

Most of the conversation revolved around questions of identity.

Ms Wong criticised discrimination against Chinese-Australians and repeated her claim that the Coalition should preference "extremists" like Pauline Hanson and Fraser Anning last.
All reasonable stuff. But she also said the following among similar points in a major recent speech:
And what kind of region do we want? We want a region where the system of rules and institutions are the basis for collective action. We want a region where those seeking to shape and make the rules do so through negotiation not through imposing their will on others. We want a region where differences and disputes are resolved through internationally-agreed frameworks. We want a region where economic prosperity is based on a free and open trading system and investment transparency. We want a region where outcomes are not determined only by power. And, as President Macron put succinctly during his recent visit, none of us want a region that is characterised by hegemony.
Ms Wong may want multilateral outcomes. But that's not the world we live in. We live in a regional hegemony guaranteed by the US liberal empire. Is Shadow Minister Wong calling for an end to it? If so, it won't be replaced by some fanciful regional collective flower show. It will replaced by Chinese hegemony. This is not really anything to do with China. It's simply what great powers do. They reach out and influence in their interests. We've been lucky to live through a period when that power projection has been exercised by a great power governed by a liberal regime. In China's version it will be an illiberal empire with its interest imposed through the corruption of local elites to its interests. Democracy will most assuredly be the loser.
Recall as well what Shadow Treasurer Chris Bowen said about his vision for Australia last year:
…Although an optimist, he nominates two future risks for Australia: populist sentiment and house­hold debt…He says globalisation "is here to stay" and "has benefited Australia for the past 26 years". The policy response must ensure programs are in place to assist anybody hurt by change through trade or automation to upskill, to change industries and commit to lifelong learning.

…How does Bowen see the instruments of future economic growth? He nominates infrastructure investment, the NBN, investment in schools, vocational education and training, universities and growing Asianisation of the culture. The rhetorical emphasis is on human capital investment much more than market-based micro-economic reform.
What does "Asianisation" mean in this day and age? At minimum it means the continuation of a mass immigration program that biases entrants from Asia (with a heavy focus on China). That will again increase CCP influence. Will our institutions be able to stand up to these pressures again and again?
Now, take this week's announcement of Labor's new parental visa program:
Labor has revealed its proposed three- and five-year sponsored parents' visas would cost $1250 and $2500 per entrant — a quarter of the cost of the Coalition's parents' visas — and would be available to an unlimited number of applicants.

Labor would also allow a single household to sponsor up to four parents at a time — compared with two under the Coalition — and enable visa-holders to renew their visa in Australia for a second three- or five-year term…

Demographers warned that the backlog of 97,000 ­applicants for permanent parents' visas could be expected to apply under Labor's policy, unleashing a 1980s-level surge in migration that would place additional strain on cities and ­services…
And the selling of it:
The ALP yesterday promoted its policy heavily on the popular Chinese social media service, WeChat, inviting Chinese-Australian voters to compare the plan with the Coalition's offering.

It described the Coalition parents' visa as "temporary" and "unfair", accusing the Morrison government of "breaking a promise" to migrant voters by restricting the number of parents who could be sponsored per household.

However, some WeChat users questioned the ability of a single household to sponsor four parents.
There is no basis upon which this policy is defensible for incumbent Australian residents. It is a preposterous sop to migrant communities that are now such a large voting block that they are warping policy. Such a policy completely undermines every reason for having mass immigration in the first place – to revivify economic links, to address an aging population, to boost productivity – are all made a mockery by this.
Moreover, when combined with Labor's franking credits reforms it becomes an extraordinary insult to elderly Australians who are basically (rightly) having tax rorts removed, only for those budget savings to cross-subsidise the importation of elderly foreigners (wrongly) to the tune of a $20bn cost. This may be a political party segmenting it pitches for different communities but, seriously, where is the simple duty of care of a government for its people? What does it mean to national interest policy in the future when a migrant community twice the size is sympathetic to a foreign power like the CCP?
The summation of these arguments and policies offers up a Labor Party vision that is at best distorted by ideology. More likely it is a dated conviction for the benefits of Asian integration born forty years ago that has lost touch with today's fast moving reality. In the nineteen eighties Australia did need mass immigration to help it integrate with Asia. Just as in the 1950s the basic truth of populate of perish made sense.
But that is not the case today. We are Asian and Chinese integrated already to a huge extent. Nor in either earlier waves of mass immigration did we intensify any strategic risk to Australian democracy. Today that is the case. Not because there is anything wrong with immigration per se, nor, heaven forbid, Chinese peoples. What has changed is the dominance and nature of the CCP. It is not liberalising China, as successive Australian governments have hoped. It is going vehemently the other way, with ever greater centralised control under an explicit dictator deploying the full power of technological surveillance for control and imprisoning millions of its enemies point blank.
And it has already displayed a willingness to project power, as well as undermine economically allied democracies wherever it likes.
So, can Labor be trusted to run Australia to the benefit of Australians, migrants and all, when the entire multicultural edifice itself is based upon a principle of liberal democracy that mass immigration and CCP influence now calls into question?
Labor shows no sign of understanding the historic tensions that are coming to bear upon Australian pillars of freedom. It appears to take them for granted, blinkered to the encroachments of the CCP, as the party fights the good fight against radical racism. Its senate ally in the Greens is even worse, a complete strategic babe in the woods, focused on creating a world of singular government to fight climate change that will never come to pass. Both are so focused on a racist radical right, that is itself obsessed with a dying non-state actor in Muslim racialism, that all three are oblivious to a rising great power that fundamentally challenges our system's raison detre.
Let me repeat, the Australian Chinese community is not at fault here. I have fought tooth and nail against discriminatory immigration, and recognise fully that it has no place in a modern democracy. But the behaviour of the CPP simply cannot be ignored for the sake of standing on ceremony. The answer is that broad and indiscriminate immigration must be cut hard to ensure and protect Australian political integration (as opposed to cultural) for all Australian children regardless of creed and colour.
Until Labor recognises these basic facts of history, I cannot in all conscience argue that it is capable of defending Australians, its most grave responsibility, nor can I recommend anyone vote for it. Despite sharing key reform principles for which MB has fought for a decade.
I'm pretty sure that all of those who have served and sacrificed over history in the defence of the Australian democratic model of government would agree.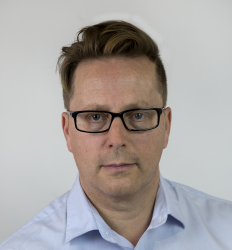 Latest posts by David Llewellyn-Smith
(see all)