The ACCC was out with its LNG net-back price yesterday: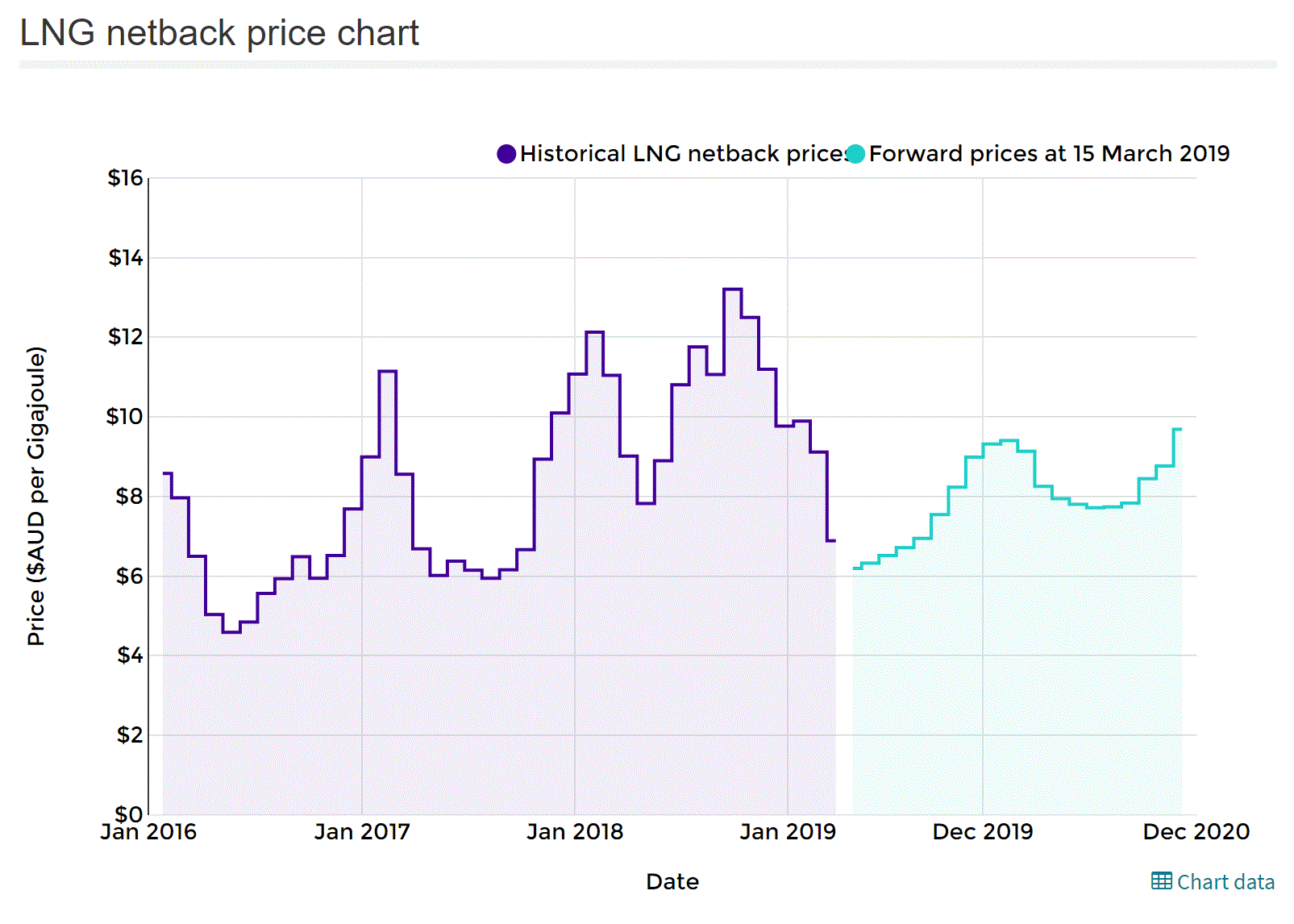 It's calculations for net back are higher than mine largely because of this:
For a given measure of Gladstone FOB prices in A$/GJ, the next step in the calculation of netback prices is to deduct LNG plant costs. For this, the ACCC has used estimates of shortrun marginal LNG plant costs—that is, the costs that would be avoided by LNG producers if the excess gas that would otherwise be sold into the Asian LNG spot market were not converted to LNG and instead diverted to the East Coast Gas Market. These costs include the value of the gas that is consumed as fuel during the liquefaction process, as well as LNG plant operating expenditure.
Why is the ACCC using "marginal costs" for the LNG plants? They were built right? Why should locals pay that cost?
The price used should be the all-in cost, including the $80bn of wasted capital that created the white elephants in the first place, amortised into export net-back. That would line up the ACCC's net back with my own at roughly $5Gj right now.
For that matter, where are these $5-6Gj deals in the gas market? The east coast spot market remains locked at $10Gj. Where are the ACCC's sanctions to bring the prices into line with the Australian Domestic Gas Security Mechanism (ADGSM)? Where's the Government?
Where's "Australia"?
Latest posts by David Llewellyn-Smith (see all)