Via the AFR:
Historical prices for gas would not even cover the cost of production now, said Johanna Boothey, commercial head of ExxonMobil Australia, which spent $120 million on a fruitless two-well search for new gas in the Bass Strait last year and recently completed a $5.5 billion investment in a new gas development.

…Cooper chief executive David Maxwell said the company's $605 million Sole gas project, due to start commercial sales in July, would have stayed undeveloped without an increase in east coast prices.

"People need to understand that the low cost gas has gone," he said, noting that the Sole field was discovered in 1973 and only became economic for development in 2015-16.
It may be that higher prices are producing higher cost gas. But that does not mean that "the low cost gas has gone", only that the low cost gas has been sent elsewhere as LNG exports.
Nor does it mean that Exxon would not have invested in expanded production given Bass Straight gas is cheap and at $5-6Gj, double historical average prices, would very likely still make a decent return.
The fact is, the QLD LNG exporters sucked up all of the cheap third party gas to cover their production shortfalls and sent it to Asia. If you prevent 10% of those shipments then there is oodles of cheap gas to distribute locally. Moreover, they knew exactly what they were doing when they did it, previously from The Australian:
As Santos worked toward approving its company-transforming Gladstone LNG project at the start of this decade, managing ­director David Knox made the sensible statement that he would approve one LNG train, capable of exporting the equivalent of half the east coast's gas demand, rather than two because the venture did not yet have enough gas for the second.

"You've got to be absolutely confident when you sanction trains that you've got the full gas supply to meet your contractual obligations that you've signed out with the buyers," Mr Knox told ­investors in August 2010 when asked why the plan was to sanction just one train first up.

"In order to do it (approve the second train) we need to have ­absolute confidence ourselves that we've got all the molecules in order to fill that second train."

But in the months ahead, things changed. In January, 2011, the Peter Coates-chaired Santos board approved a $US16 billion plan to go ahead with two LNG trains from the beginning….as a result of the decision and a series of other factors, GLNG last quarter had to buy more than half the gas it exported from other parties.

…In hindsight, assumptions that gave Santos confidence it could find the gas to support two LNG trains, and which were gradually revealed to investors as the project progressed, look more like leaps of faith.

…When GLNG was approved as a two-train project, Mr Knox assuredly answered questions about gas reserves.

"We have plenty of gas," he told investors. "We have the ­reserves we require, which is why we've not been participating in acquisitions in Queensland of late — we have the reserves, we're very confident of that."

But even then, and unbeknown to investors, Santos was planning more domestic gas purchases, from a domestic market where it had wrongly expected prices to stay low. This was revealed in August 2012, after the GLNG budget rose by $US2.5bn to $US18.5bn because, Santos said, of extra drilling and compression requirements.

"At the time of FID (final investment decision), there was a reasonable expectation during the early years that gas would be available in the market at the right price," Mr Knox said. "However, large volume, long-term east coast gas supply and prices have tightened over the last 18 months, making third-party gas a relatively less attractive gas ­supply. This is what led to our ­announcement (that capital spending would increase)." For commercial reasons, Santos had not revealed the volumes of third-party gas needed to feed the ­second train.

Presentation slides reveal that by then, even with the $US2.5bn of extra spending, third-party purchases had grown from 140 terajoules a day, at FID, to 240 terajoules a day, or 20 per cent of east coast domestic demand.
Santos and GLNG stuffed up. They got caught up in the LNG bubble and lied to the nation. It's time for them and not everyone else to wear it.
Toughen the price ceiling on the ADGSM to a $5-6Gj range and the cartel will have to provide the volumes needed to meet it.
Gas and electricity problems solved short term and long.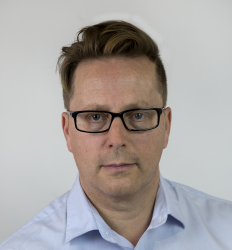 Latest posts by David Llewellyn-Smith
(see all)