The east coast gas cartel of BHP/Exxon, Santos, Origin and Shell has always been a grave national security threat given energy is the lifeblood of the modern economy. But if you want to see a direct threat to the national interest emanating from the gouging quintet then Orica just provided it for you:
Orica is weighing the future of its Newcastle ammonia plant with up to 300 jobs at risk as the high price of gas renders its Kooragang Island facility uncompetitive.

The explosives maker said it is considering importing ammonia rather than producing its own supplies with a decision likely in the next few years when new investment in the project is required.

Production sites such as Kooragang typically need major maintenance every three to five years, triggering a decision for Orica's board on whether it continues to invest in the facility's long-term future. Orica says the Newcastle plant is in the last quartile in terms of operational efficiency compared with the broader global industry due to high gas prices.
In other words Australia will no longer be able to make explosives at scale without foreign help, leaving us throwing grenades, firing bullets and launching warheads packed with locally produced marshmallow in all future military conflicts.
Orica's Alberto Calderon made more eminent sense at Domain:
The long-term solution is relatively simple. The government needs to ensure that the domestic gas market is adequately supplied every year. Only the excess over this would receive export licences," Mr Calderon said.

"So what to do in the long run is clear. The problem we have is that gas-intensive manufacturing will not survive in the long run.

"So what happens if LNG suppliers have an insufficient supply to meet capacity and contracts? Well, what is clear is that domestic users should not be asked to help cover the risks created by such exposure," Mr Calderon said.

"Whether fair or not, this intervention demonstrates that the social licence to operate of the LNG exporters has been diminished as the broader community becomes aware that the promise of an LNG export-led economic recovery comes with a very high price tag in the form of a much smaller, less diverse local industry base."

…Mr Calderon said the ACCC netback pricing – a comparison price that shows the export price minus the costs of transport – was now being used as the default floor rather than a comparison point.
All we need to do to fix this is strengthen the existing Australian Domestic Gas Security Mechanism (ADGSM) by stating that the gas cartel fixes prices permanently below export net back and capped between $5-6Gj.
This will force the cartel to supply more gas locally and take the losses from its own capital misallocation into white elephant LNG export plants, rather than using discriminatory gas prices across the entire east cost economy to bail themselves out. The cartel lied about having enough gas when the plants were under consideration by authorities so any agreement between Australia and the businesses is void.
In more general terms, the opposite is also true. If government does slam the ADGSM price lower then not only will manufacturing output pick up but power prices will crash across the east coast economy.  Gas generation sets the marginal cost in the National Electricity Market (NEM). Thus, sending the gas cartel its long overdue bill will deliver a material and direct stimulus cheque to every business and household every single month as utility bills tumble. Not to mention making Labor look like a friggin genius as renewable investment skyrockets and carbon output drops.
If you'll pardon me for saying so, what's not to ABSOLUTELY LOVE in this for a new government looking to nail its credentials to an historic three term mast.
Labor must toughen the ADGSM as its first act in power.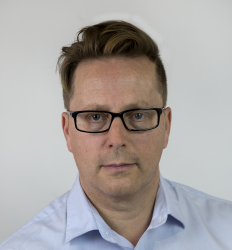 Latest posts by Houses and Holes
(see all)