Iron ore prices for March 20, 2019: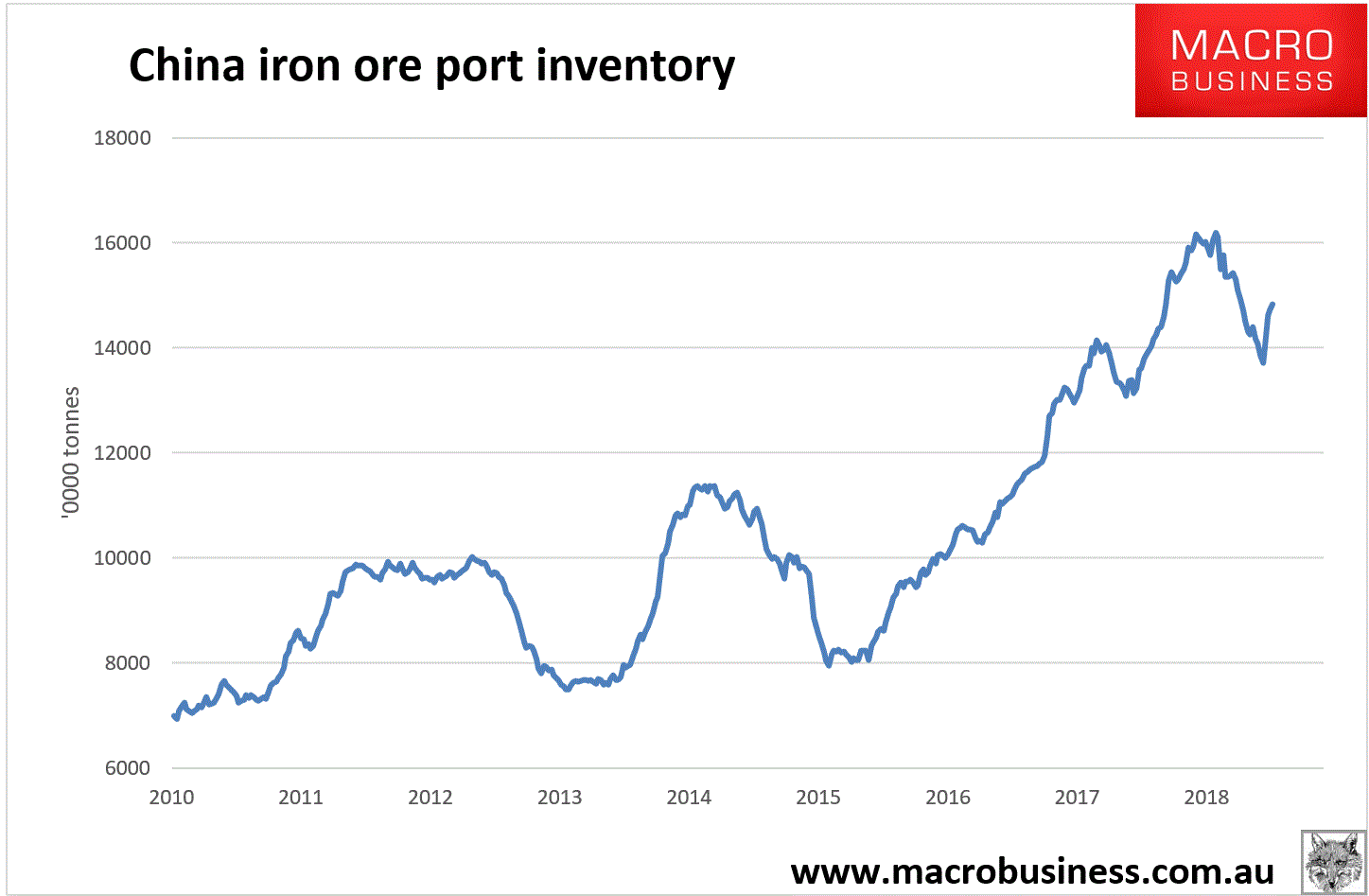 Spot hammered. Paper worse. Steel fine. Chinese iron ore port stock lifted to 148.2mt last week.
Bloomie has more on Brucutu:
Bradesco BBI, Thiago Lofiego

Positive development for Vale.
However, it's still uncertain if the company can regain the provisional operating license under which it operated the Laranjeiras dam or if it will have to restart a licensing process with the Minas Gerais state environmental agency in order to be allowed to operate it.

In this case, Brucutu mine would be unlikely to restart in 2019.

Bradesco BBI sees Vale's 2019 iron ore shipments totaling 350 million tons.

Faster-than-expected resumption of Brucutu could bring upside to the estimate.

Outperform recommendation maintained.

Goldman Sachs, Thiago Ojea

Brucutu restart should be quick once its license is returned.
Vale's production is expected to reach 370 million tons in 2019.
Goldman's global commodities team sees iron ore prices averaging $73/t in 2019.
Neutral recommendation maintained.
Goldman looks about right to me so price falls ahead for much of the year barring some new Vale shocker.