Via Reuters:
Five LNG import projects are vying to start up between 2021 and 2022, possibly forcing gas users in New South Wales, South Australia, Tasmania and Victoria into more direct competition with Asian buyers for gas from northern Australia.

Those states represent a yearly market of 420 petajoules (PJ), equivalent to 7.8 million tonnes of LNG worth about $3 billion. That represents just 2 percent of global LNG trade, but import proponents say the terminals would be another key outlet for spot cargoes of the fuel, especially during periods of low demand in the northern hemisphere.

…"Based on the five proposals to date, Australia now appears to be planning to overbuild LNG import capacity in response to an overbuild of LNG export capacity," Kavonic said.

Eastern Australia has ample gas reserves to meet demand. The market outlook is tight, though, due to falling output from Exxon Mobil's and BHP Group's Gippsland Basin joint venture off Victoria, rising production costs and state restrictions on onshore drilling.

"We definitely would see a rationale for one terminal to give another source of gas into the east coast market," said Nicholas Browne, Asia gas and LNG director at consultancy Wood Mackenzie. "We think one terminal would be sufficient till the mid to late 2020s."

Import advocates need to be wary, however, of potential government moves to divert gas from exports to the domestic market and approvals for two long-delayed local gas projects, Narrabri and Surat. Gippsland Basin output could also prove more resilient than expected.

…Australian LNG producer Woodside Petroleum said gas for such pay-per-use terminals could come from Australia, the United States, Asia, wherever spot prices are cheapest.
And therein lies the problem. The price benchmark for all three regions are now connected meaning that the import price is guaranteed to be higher than any local price attached to a reasonable rate of return on investment (assuming no ex-exports). Given it is only the Australian Domestic Gas Security Mechanism (ADGSM) that is keeping local prices at export net-back prices, which are always below the import price given it removes the cost of liquifaction and shipping, allowing LNG imports to become the marginal price setter means higher local prices.
What LNG imports can do is prevent price gouging by the local export cartel above the cost of imported gas as plus a margin but the ADGSM has already done that. It should simply be strengthened given all we are really talking about is managing a collapsed market.
As for fearing Narrabri, NSW Labor should be shot on the spot, via AFR:
East coast manufacturers say NSW Labor's promise to block Santos's $3 billion Narrabri gas project will dash any hope of gas prices falling and drive industry and jobs out of the state as fresh evidence emerged that some prices have surged more than 40 per cent in 12 months.

Steve Bell, chief executive of basic chemicals maker Qenos, said he was "flabbergasted" at NSW Opposition leader Michael Daley's pre-election pledge that a Labor government would block the project, which could supply gas to manufacturing plants supporting thousands of jobs at prices Santos chief executive Kevin Gallagher promised on Monday would be "very competitive".

"This should not be subject to a political process," Mr Bell said, echoing Mr Gallagher's call last week to keep politics out of the independent decision process for approval of Narrabri, which is due to go before the Independent Planning Commission.
Narrabri gas is not going to be cheap at perhaps $8Gj but it should certainly be developed. My favoured method is to expropriate the asset and do it via a national gas company with mandated domestic reservation and slim margins to also benchmark the gas cartel.
Yes, that's how busted this collapsed market is. Even the horribly captured ACCC is showing signs of exasperation today, also at AFR:
Competition czar Rod Sims has accused east coast gas producers of showing "almost contempt" for domestic customers by running auction processes for their gas and refusing to properly engage on potential local gas sales.

…"If more businesses start to fail – and I believe they will – pressure will inevitably ramp up on governments to do more," Mr Sims said, pointing to the failure of Western Sydney-based polystyrene cup manufacturer Remapak in January and the earlier [shuttering of an Altona facility] by Coogee Chemicals.

"They promised this current crisis would not happen," he said, pointing to assurances from the Queensland exporters when their Gladstone plants were planned that local gas users wouldn't suffer.
They lied.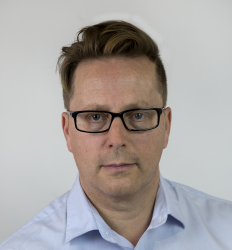 Latest posts by David Llewellyn-Smith
(see all)