Via the AFR comes the chutzpah of the roving cavaliers of credit:
ANZ Banking Group chief executive Shayne Elliott has rebuffed Australian Securities and Investments Commission chief prosecutor Dan Crennan's ambitions to lock bankers in jail, arguing regulators should prioritise a "fully functioning financial system" to support the economy.

Mr Elliott warned the corporate regulator's tougher enforcement of responsible lending laws is hurting would-be borrowers and crimping credit flowing to the economy because fearful bankers have become overly conservative in approving loans.

The ANZ chief said ASIC's more stringent interpretation and application of lending standards meant some home buyers and businesses "will find it harder to borrow".
As they should. As the name suggests, it's called "responsible lending". Darth Ponzi's recent push into pyramid mortgages sure doesn't qualify:
ANZ is set to overhaul lending to property investors by doubling the maximum interest-only period from five years to 10. It will also increase the maximum loan-to-value ratio from 80 per cent to 90 per cent.
Also at the AFR, ASIC head James Shipton is holding the line:
"This leaning into the future is a very real and very practical imperative. In only 50 days since the handing down of the royal commission's final report, we are already reading criticisms of our approach to litigation," he told The Australian Financial Review Banking and Wealth Summit on Wednesday.

Mr Shipton said there was a belief in industry, which he said was misplaced, that ASIC would use its powers inappropriately, and "most importantly it suggests there are still things to hide".

…"Unfortunately, industry has not made as much progress," since the banking royal commission as ASIC would have liked, reinforcing the themes of trustworthiness, the economics and societal role of finance, and professionalism.
The battle to return banks to predatory lending is joined.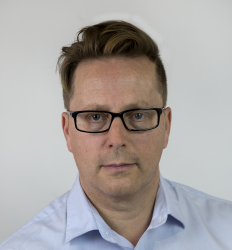 Latest posts by David Llewellyn-Smith
(see all)