Today I am in shock, which isn't easy these days. Via the AFR comes the ASIC chief referencing post Hayne Royal Commission bank reform efforts:
"I am still not convinced that there's enough wherewithal and ownership by leaders of these financial institutions to actually finish the job," Mr Shipton told the Australian Competition and Consumer Commission's national consumer congress in Melbourne on Thursday.
You don't say. Because at the AFR comes an ANZ gone absolutely mad:
ANZ is set to overhaul lending to property investors by doubling the maximum interest-only period from five years to 10. It will also increase the maximum loan-to-value ratio from 80 per cent to 90 per cent.
If these mortgage are even within APRA requirements then it's time that they are not. Didn't we just learn our lesson on interest only loans? How they can inflate property markets, destabilise the financial system, predate upon borrowers and distort economic activity?
The new loans are assessed at a minimum floor rate of 8.25%, which is a very high hurdle to cross. They're marketed only for high-income professionals with stable jobs. That very few of them will get issued is some comfort.
Yet they are obviously the thin end of the wedge. If these kinds of mortgages were to spread (and they will if allowed to pass) then it is instant bubble material. There's hardly an Australian specufestor that would not grab one given repayments are so distant that they might as well be never.
That defines the simple fact that these are unserviceable debt. Unless the underlying collateral appreciates wildly for a decade then at reset the remaining period of repayment would render the loan utterly onerous.
In short, such loans are designed for one purpose only: collateral inflation. These mortgages are FAR worse than anything we had before the Hayne Royal Commission.
I can only think of two explanations for ANZ's behaviour. It either bespeaks a banking culture so inured to accountability that it hovers entirely above the law. In which case the bank is literally spitting on APRA.
Or, ANZ is hemorrhaging investors at such a rate owing to previous lending standards that it is throwing up a desperate signal flare.
Either way, APRA must ban these ponzi-mortgages immediately. For Australia.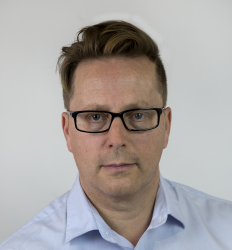 Latest posts by David Llewellyn-Smith
(see all)