I gave up on the Baltic Dry many years ago when a shipping glut dislocated it from wider global economic activity. Is it time to revisit it? If so, it is not painting a pretty picture:
There are a few reasons to be wary of the crash:
China's recent rolling import coal bans are piling up shipping outside its ports;
the Vale accident has hurt Brazilian shipments, but
it is also signalling a more fundamental slowdown in Chinese demand for bulk commodities.
So, yes, I think it is time to listen to the Baltic Cry. It fits my wider narrative of ongoing Chinese and global slowdowns and insufficient stimulus to date. Zero Hedge provides a nice chart that may signal something else that is running out of steam before long: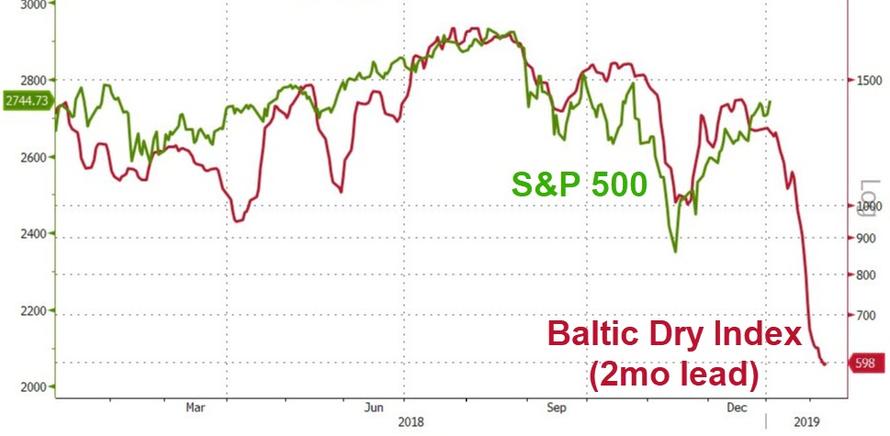 We shall see.