I've noted previously how the New Zealand Labour Party's promise to "build 100,000 affordable homes across the country" is shaping up as an epic failure due to:
the government changing the program from "building" to "facilitating" the delivery of 100,000 affordable dwellings, meaning that NZ taxpayers would merely 'underwrite' many dwellings that would have been built anyway, thereby protecting developer margins;
the government increasing the price threshold on a Kiwibuild 3 bedroom home to $650,000, which is unaffordable to more than half of Auckland households; and
the government announcing a ridiculously high income cap of $180,000 for would-be Kiwibuild homeowners – a level that is more than twice the average household income – thus turning the program into "socialism for the rich".
Late last year, ex-Labour Party MP, Peter Dunne, described Kiwibuild as "one of Edmund Blackadder's cunning plans":
…no longer will the government build "100,000 high quality affordable homes". And no longer does "affordable" mean $350-450,000, but $650,000.

Moreover, now the plan is merely to "deliver" 100,000 homes, which, in the best Blackadder fashion, means accumulating all the new homes already being built over the next 10 years by the private sector anyway, and dressing them up as Kiwibuild homes… All that is happening is that existing plans are being branded under the Kiwibuild label, which is win-win for both the government and the industry.

Therefore, in reality Kiwibuild is a very clever strategy of the government doing very little, but making it look like a lot…
Whereas last month, the New York Times lamented that only 47 homes have been delivered through Kiwibuild, versus the 1,000 homes Labour had promised by July.
Now, a new poll has revealed that faith in Kiwibuild is plummeting, with the overwhelming majority of Kiwis expecting the scheme to fall short of meeting its targets:
Public faith is fading in the Government's promise to deliver 100,000 affordable homes, with the latest 1 NEWS Colmar Brunton poll finding the majority of New Zealanders expect the KiwiBuild target will fall short…

Those polled were asked if they think the Government would achieve its target of building 100,000 homes in 10 years.
Sixty-nine per cent said they did not think the Government would meet the target…
Sadly, Kiwibuild appears to be a smokescreen designed to give voters the impression that the Government is acting on housing affordability, while not actually doing much at all.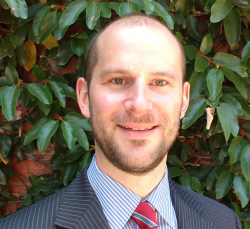 Latest posts by Unconventional Economist
(see all)