Australia's apartment market is literally going up in flames, with another high-rise apartment block in Melbourne's CBD catching alight and believed to be constructed using the same flammable cladding used on London's Grenfell Tower and Melbourne's Lacrosse Tower. From The Age:
This morning's apartment fire was at the Neo200 building on Spencer Street. The building is 41 storeys and features 371 residential apartments.

The building's construction was completed in 2007 by LU Simon, according to the building's website.

The same builder was involved in the Lacrosse building, which was devastated by fire in 2014…

FB chief officer Dan Stephens has told media that the Spencer Street building is cladded in the same materials involved in the Grenfell Tower fire, which killed 72 people in London in 2017.

"It is my understanding that the building is cladded with aluminium composite materials, the sort of cladding that was on the Grenfell Tower," he said…

MFB chief Dan Stephens said the fire started on the 22nd floor and quickly spread seven floors to the 29th.
Last month, firefighters identified 10,000 buildings along Australia's east coast with suspected flammable cladding:
Firefighters have drawn up a hit list of up to 10,000 buildings across the eastern states with suspected highly flammable cladding…

Combustible aluminium polyethelene, which fuelled the rapid spread of flames at Grenfell, as well as a similar firestorm at Melbourne's Docklands in 2014, where the blaze spread 13 floors in 10 minutes, has been found wrapping structures across the nation…
We already know from CoreLogic that many recent apartment buyers are drowning in a sea of negative equity: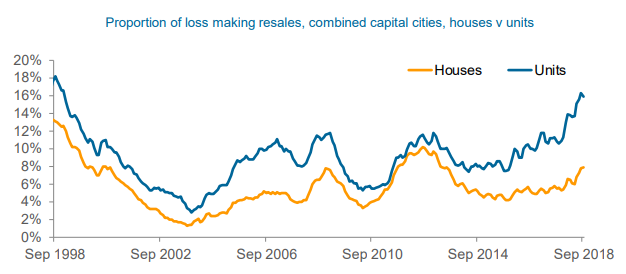 The situation is likely to get much worse as wary buyers avoid the segment for fears about quality and safety, causing settlements to fail and delinquencies and developer insolvencies to lift.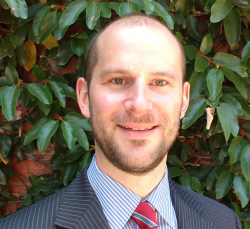 Latest posts by Unconventional Economist
(see all)