by Chris Becker
The cryptocurrency we love to hate is having a tough Monday morning with another weekend gapdown, falling to just above the $3800USD level: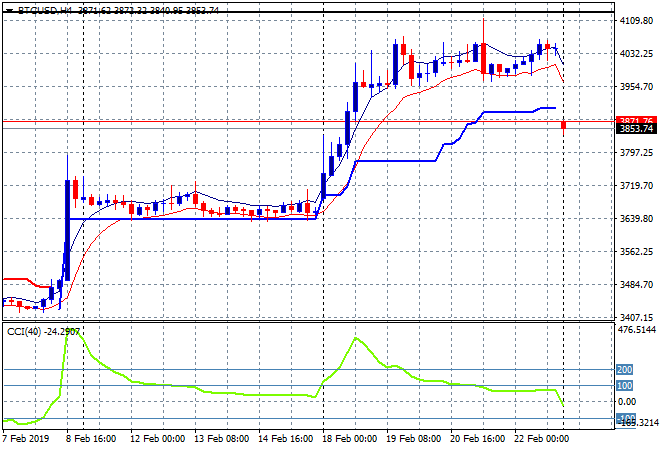 A lot of fingers burned from the recent uptick, with a big uptick of new entrants into the "scheme" as $15billion in market value was wiped off this morning. From Cointelegraph:
Leading derivatives market CME Group tweeted on Feb. 21 that the recent surge in Bitcoin's price at the beginning of the week lead to record Bitcoin futures volumes on Feb. 19, with over 18 thousand contracts traded.
Stepping back we can see how this dead cat bounce doesn't have many lives: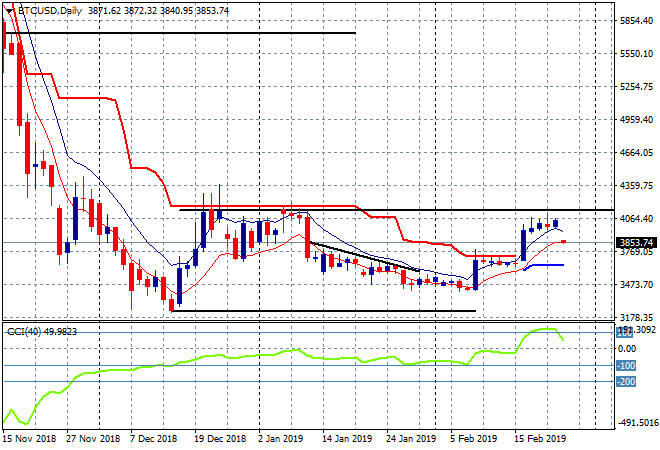 Price has been unable to beat the late 2018 highs that formed solid resistance at just above $4100USD per coin, and have now begun their rollover.
My favourite pattern trader, Peter L.Brandt has drawn an analogy to the 2013-2015 correction, which saw a near 90% decline, an 18 week long retest and then of course, an awesome rally: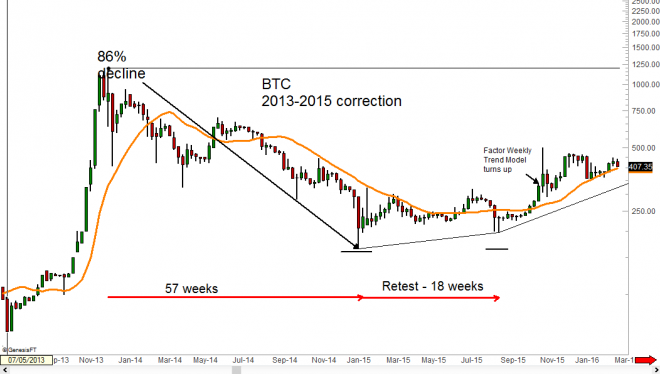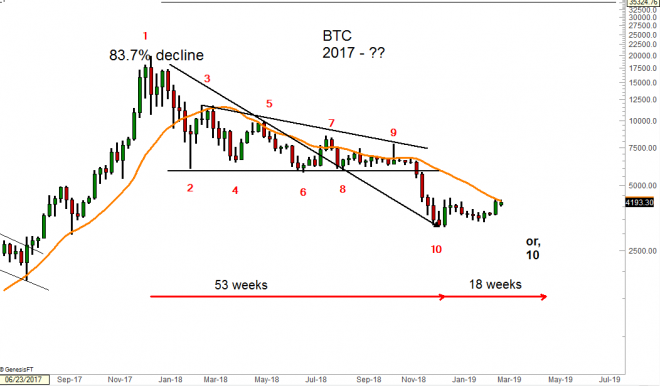 Might be a long bow, but watch for the speculators to pile in if the retest firms and gets back above $4100.
Latest posts by Chris Becker
(see all)