I've noted previously how the New Zealand Labour Party's promise to "build 100,000 affordable homes across the country" is shaping up as an epic failure due to:
the government changing the program from "building" to "facilitating" the delivery of 100,000 affordable dwellings, meaning that NZ taxpayers would merely 'underwrite' many dwellings that would have been built anyway, thereby protecting developer margins;
the government increasing the price threshold on a Kiwibuild 3 bedroom home to $650,000, which is unaffordable to more than half of Auckland households; and
the government announcing a ridiculously high income cap of $180,000 for would-be Kiwibuild homeowners – a level that is more than twice the average household income – thus turning the program into "socialism for the rich".
Towards the end of 2018, it was reported that Kiwibuild's popularity is plummeting:
Kiwibuild's "plummeting popularity" could spell out Kiwibust for the Government's flagship policy… the initiative was getting no traction and there was low interest in Kiwibuild homes…

"Houses are too expensive and too small. The minister isn't building enough houses, he isn't selling enough houses, and those few that are sold aren't going to the people that need them" [said National Party housing spokeswoman Judith Collins]…
Whereas ex-Labour Party MP, Peter Dunne, described Kiwibuild as "one of Edmund Blackadder's cunning plans":
…no longer will the government build "100,000 high quality affordable homes". And no longer does "affordable" mean $350-450,000, but $650,000.

Moreover, now the plan is merely to "deliver" 100,000 homes, which, in the best Blackadder fashion, means accumulating all the new homes already being built over the next 10 years by the private sector anyway, and dressing them up as Kiwibuild homes… All that is happening is that existing plans are being branded under the Kiwibuild label, which is win-win for both the government and the industry.

Therefore, in reality Kiwibuild is a very clever strategy of the government doing very little, but making it look like a lot…
Last week, the New York Times entered the fray, lamenting that only 47 homes have been delivered through Kiwibuild:
When New Zealand's housing crisis became so bad that one study found only Hong Kong less affordable, the country's prime minister came up with a solution: An ambitious plan to prompt the construction of 100,000 new homes over the next decade to help ease prices.

But on Wednesday, the government of Prime Minister Jacinda Ardern said it would scrap its initial targets after failing to meet them, with just 47 of the 1,000 homes it had promised by July built so far…
Stuff.co.nz has also piled in:
Fixing KiwiBuild… is going to require more than tweaking. It should have been obvious to all that the policy is too big to fail – yet on the evidence so far, that is the road it is headed down.

There are now serious questions within her Government over whether the policy is still fit for purpose.  There are even more serious questions about whether Housing Minister Phil Twyford is the person who can fix it.

Some immediate tweaks will help.  It seems that only now are the scheme's architects planning on surveying the tens of thousands of people who registered for KiwiBuild to find out what they want. The big question is why that never happened in the first place…

But more fundamental changes, like tossing more sweeteners at developers, are fraught. The Labour grassroots are already antsy that the programme delivers to middle New Zealand, and not the poorest Kiwis.  Lining the pockets of property developers will hardly mollify them.
Sadly, Kiwibuild appears to become a smokescreen designed to give voters the impression that the Government is acting on housing affordability, while not actually doing much at all.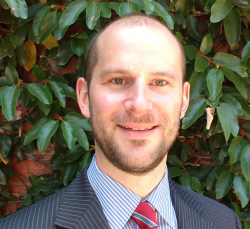 Latest posts by Unconventional Economist
(see all)