Acadata has released its latest house price results for the UK, which shows that house price growth has fallen to its slowest level since April 2012, falling in real terms:
Prices rose again in December – for the fifth month in a row – up 0.3%, or £875. Annual price growth continued to slow, however, and stands at its lowest level since April 2012, at just 0.6%. CPI inflation for November (the latest figure available), meanwhile, was more than three times this figure, at 2.2%, meaning house prices are falling in real terms.

In nominal terms, however, average house prices are up by £1,690 over the last twelve months, meaning the average property price in England and Wales at the end of the year stood at £306,647.

Oliver Blake, Managing Director of Your Move and Reeds Rains estate agents said: "Due to current political and economic unrest it is understandable why buyers and sellers may be taking a 'wait and see' approach to the property market but, in turn, as demand waivers, it means that property may become more affordable to more people. This should help buyers, and first-time buyers, in particular, when they are ready to act."

Overall the market continues to flatline, but regional and local variations are becoming increasingly marked. Broadly there appears to be something of a North-South divide: annual growth in the North West and East and West Midlands is outpacing inflation, while the South East, East and Greater London are all struggling to maintain growth at all.

While the market is still seeing nominal price growth, the number of transactions has fallen. We estimate they are 2.4% down in 2018 on the previous year, not helped by a slowdown in December, with an estimated 78,250 sales representing an 8.1% drop from November on a seasonally adjusted basis.

The slowdown in house price growth has, however, made house prices more affordable in real terms over the last year, and the mortgage market remains highly favourable for buyers. For many first-time buyers there could be opportunities later this year.

The capital is the market most obviously affected by political uncertainty – unsurprisingly, given the influence of immigration and overseas buyers on the market.
The UK housing market remains on a fragile footing.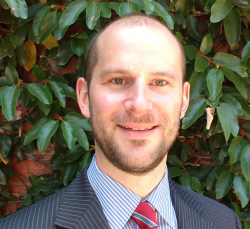 Latest posts by Unconventional Economist
(see all)