After spending a decade worrying about the rise of Japan, economists (and population boosters) in Australia have frequently labelled Japan an 'economic basket case' due to its ageing (and falling) population and its slow growth in headline GDP.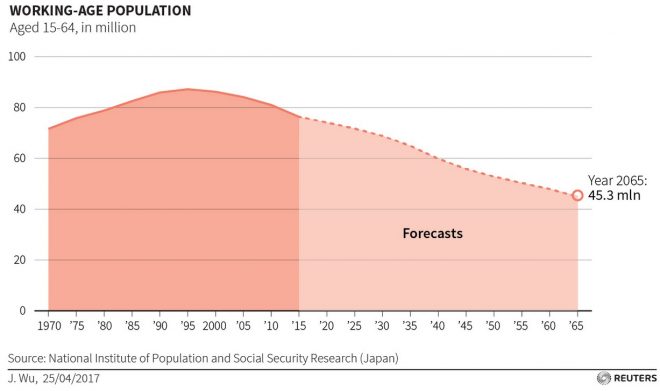 I have frequently challenged this argument, citing:
1. Japan's enviously low unemployment rate, which is half that of Australia's: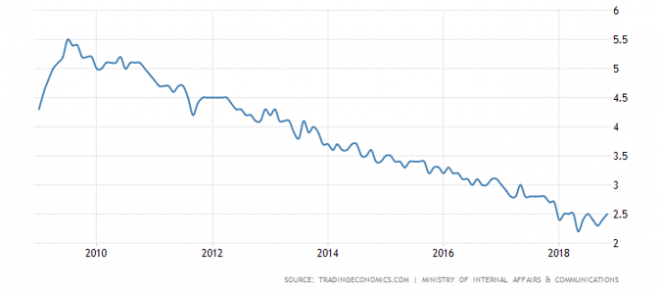 2. Japan's respectable growth in GDP per capita, which has been matched by most other OECD economies with shrinking populations (shown in blue):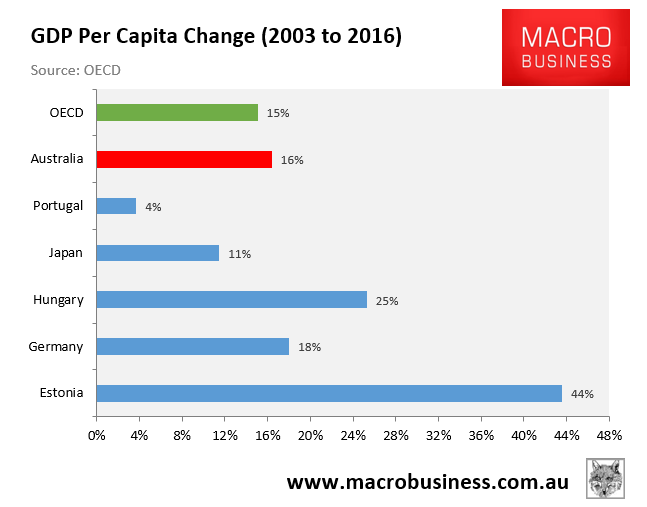 3. Japan's world-class trains, roads, tunnels, bridges and internet – all of which has raised the living standards (and productivity) of the incumbent population.
4. Japan's enviable external position, which has seen it become the world's largest creditor nation thanks to the persistent current account surpluses accumulated over decades arising largely from its strong manufacturing exports, and has seen it ranked among the most innovative in the world by global patent filings: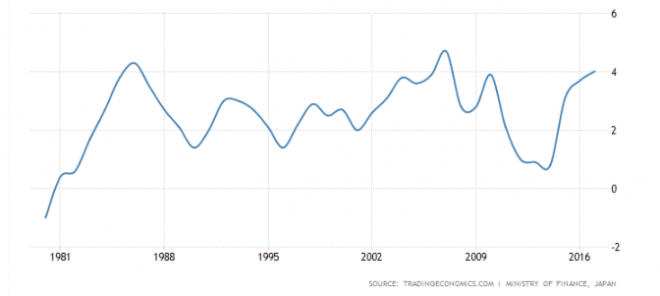 5. the fact that Japan is a well functioning society with few beggars and homeless people, and the longest life expectancy in the world.
Sure, while Japan's government debt is high, the bulk of this debt is contained inside Japan, financed by Japanese investors, banks, pension funds, and the central bank, rather than via borrowings from the rest of the world. Japan's household debt (57% of GDP) is also very low compared against Australia's (121% of GDP).
In short, while Australia has imported large swathes of migrants to juice consumption and headline growth, crush-loading infrastructure and housing in the process, Japan has allowed itself to age gracefully, improving productivity and living standards.
Over the weekend, the WSJ published an interesting article entitled "How Aging Japan Defied Demographics and Revived Its Economy", providing weight to my arguments:
Because demographics are supposed to be destiny, Japan was long ago consigned to stagnation with its aging population and rock-bottom birthrate.

But in recent years Japan has defied destiny. Since 2012, its working-age population has shrunk by 4.7 million, yet the number of people working has surged by 4.4. million, the critical ingredient in what is now Japan's second-longest economic expansion since World War II. The proportion of the population in the labor force has risen sharply since 2012, by more than in any other major advanced economy…

Unemployment near a 25-year low of 2.5% has forced employers to be less picky about whom they hire…

The Japanese government has long sought to lengthen working lives; in 2004 it began raising the social security retirement age from 60 to 65 and required companies to either raise or abolish the retirement age or introduce a system for re-employing workers who do retire. This has kept Japanese men on the job well into their 60s and 70s…

Female labor participation has long been one of Japan's handicaps. No longer. In 2012, female participation was 63%, marginally above the Organization for Economic Cooperation and Development average of 62%. By 2017, it had shot up to 69%, five points above the OECD average.

Part of this is due to more older women working. Since 2012, the participation rate of women aged 55 to 65 has shot from 54% to 63%. Corporations, desperate for employees, are hiring employees they never have before, including women who only want to work 10 hours a week…
We also shouldn't forget that economists at MIT found that there is absolutely no relationship between population ageing and economic decline. To the contrary, population aging seems to have been associated with improvements in GDP per capita, thanks to increased automation:
If anything, countries experiencing more rapid aging have grown more in recent decades… we show that since the early 1990s or 2000s, the periods commonly viewed as the beginning of the adverse effects of aging in much of the advanced world, there is no negative association between aging and lower GDP per capita… on the contrary, the relationship is significantly positive in many specifications.
I'm not for a minute suggesting that Japan's economy is perfect. But it has found a way to grow sustainably as it ages without the huge disruptive externalities of high immigration.
Leith van Onselen is Chief Economist at the MB Fund and MB Super. Leith is an economist and has previously worked at the Australian Treasury, Victorian Treasury and Goldman Sachs.
Latest posts by Unconventional Economist (see all)