by Chris Becker
Thar she blows – it didn't take long for the crypto "currency" to fail again with price dropping over $400 last night to match its Christmas low at $3700USD: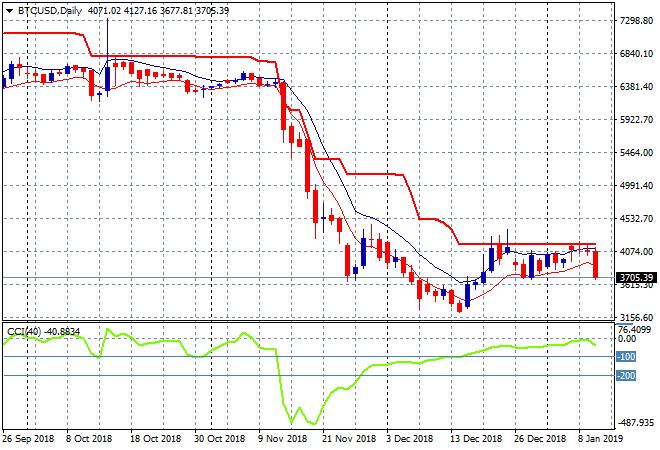 The technicals remain crystal clear – an inability to get positive momentum (green line below), unassailable resistance overhead at ca. $4000-4100 (red trailing line in main chart) and the longer term view = this is a deflating bubble: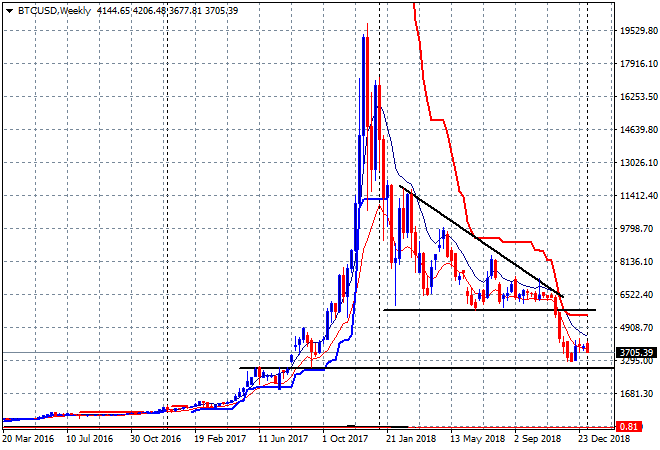 The next line of defence is the pre-hysteria breakout level at $3000 (lower black line) and then probably all the way back to nought. Good luck trying to pick the bottom here.
Latest posts by Chris Becker
(see all)