Via News comes today's headline grabbing news:
With a state and federal election just months away, the recommendations of the banking royal commission expected within weeks and several crucial policies hanging in the balance, the fortunes of young buyers could reverse swiftly.

Realestate.com.au chief economist Nerida Conisbee said first homebuyers were now faced with a crucial window in which to buy before the market potentially changed drastically out of their favour.

…"first homebuyers aren't the ones who have been finding it hard to get finance — the ones really struggling to get the best rates and the most money are investors, who will probably be the main beneficiaries if the banks start to ease up their terms."

Ms Conisbee said if banks relaxed their policies, investors were likely to return to the market — which is bad news for first homebuyers.
In short, a reporter chatted with the in-house property spruiker of the captured realty listings business over the water cooler and somehow that ended up as the national headline story!
Only in Australia's busted media could the removal of negative gearing and the death of specufestors constitute a "drastic" reversal of fortunes for FHBs: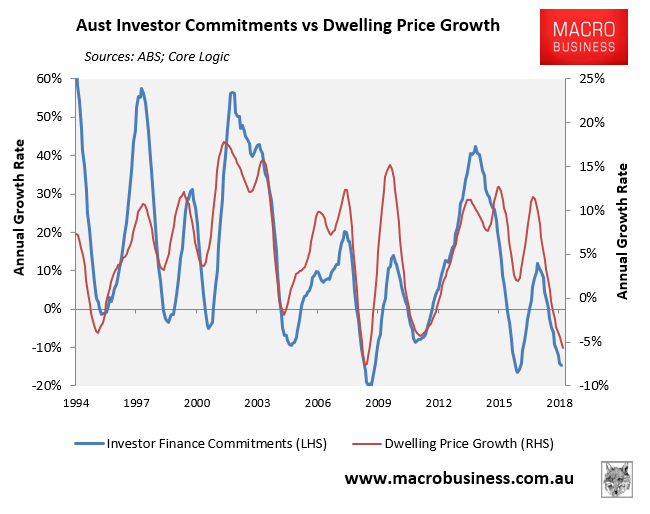 It may be your job to talk up the market, Nerida, but insulting FHBs intelligence isn't going to do it.
Latest posts by Chris Becker
(see all)