Hot on the heels of the heavy 15% decline in new car sales in 2018, along with the 9% decline in motorcycle sales, Moody's has released the below chart showing that delinquencies for Australian auto loan asset-backed securities (ABS) has surpassed Global Financial Crisis (GFC) levels: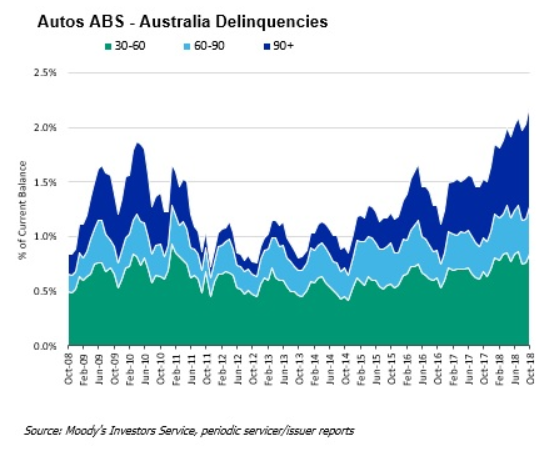 Auto loans are non-revolving with a fixed interest rate so they are decent guide to true credit stress and do not paint a great picture of underlying Australian financial stability.
Leith van Onselen is Chief Economist at the MB Fund and MB Super. Leith has previously worked at the Australian Treasury, Victorian Treasury and Goldman Sachs.
Latest posts by Leith van Onselen (see all)