Jeff Gundlach last night declared a global bear market:
As the oil patch and US housing fray, the Fed is one and done for a last hike. So, I think Gundlach is wrong on US bond yields.
On the trade war he is probably right though there is some upside risk as panicked economic managers in the US and China try to get a deal up.
But, despite a pausing Fed, Gundlach is still wrong on commodities and emerging markets – which he seems to have backed off on – because of China's building slowdown. Although I do think China eventually be forced into further kitchen sink stimulus, it will most likely first going go through the usual iterative process of more but not enough easing.
Those worrying about a US recession are barking up the wrong tree. Profits are strong, the Fed is done which will help support housing markets, and the oil patch will slow not collapse. The US consumer will be fine with oil relief and and a good jobs market. Even with the Fed pausing on hikes there is no need for it stop its quantitative tightening stance, limiting global liquidity.
The real problem is global growth. As China slows, emerging markets slow too as commodities fall. That, in turn, will drag down Germany and Europe via exports. Europe has exited QE too early, let alone getting to rate hikes and the ECB will be the next to materially backpedal.
This sets up a pretty torrid six months ahead as, despite a paused Fed, the US dollar stays strong as everywhere else slows even faster. That, in turn can drag Wall St down further (which will eventually hurt the consumer).
These dynamics could end in a global recession in 2019 which is broadly considered anything around or below 2% growth.
To describe that as bad timing for Australia doesn't really cover it. If the above plays out then we are going to see a terms of trade shock in the new year to match the housing bust. Rates will be slashed but the possibility of an Australian recession rises commensurately.
It won't end until China panics.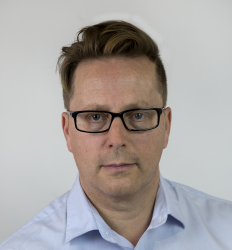 Latest posts by Houses and Holes
(see all)