Oddly enough it's coal, from Clyde Russell:
It's not shaping up as a merry Christmas for coal exporters to Asia as the region's top buyers, China and India, pull back from the recent trend of strong imports.

The Chinese authorities appear to be making good on a commitment to try and limit the country's imports of the polluting fuel to levels the same as 2017.

The restrictions have led to a sharp drop in the daily import of coal so far in December, according to vessel-tracking and port data compiled by Refinitiv.

Seaborne imports in the first five days of the month stood at 1.5 million tonnes, or a daily rate of just 300,000 tonnes.

This compares to total seaborne imports of 226.2 million tonnes in the first 11 months of 2018, a daily rate of about 677,000 tonnes.

The authorities in Beijing have told coal traders and utilities they want imports for the whole year to be similar to the 279 million tonnes in 2017.
More from Montel:
Montel reported that Australian coal exports from the key harbour of Newcastle slid by 28% over the course of November to 7.1m tonnes amid the start of Chinese import restrictions. Shipments from Newcastle were also down 1.3m tonnes, or 15%, compared to November 2017. Port stocks swelled by 42% month on month in November to 2m tonnes. China has imposed restrictions on coal imports from mid-November that will last until the end of the year. It is Australia's second-biggest market for thermal coal after Japan.

On an annualised basis, Newcastle is on track to exceed last year's export volumes, with year-to-date shipments totalling 97.4m tonnes – up 2m tonnes, or 2%, compared to this time last year.
The price has come in sharply after booming with more ahead:

But that is not the issue with GDP which is based upon volumes. If exports fall by a quarter over Q4 then that is material for net exports, though there will be some offset in inventories depending on how quickly mines pull back.
This will counterbalance expected LNG volume ramp ups.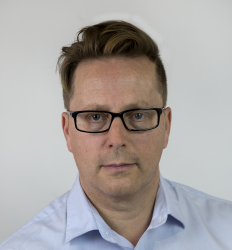 Latest posts by David Llewellyn-Smith
(see all)