Via Deutsche's new banking analyst Matthew Wilson:
At best, mortgage growth will continue to slow as deleveraging works its way through the economy constraining house prices and discretionary spend, but it's unlikely to be beautiful.

At worst, we confront the Irish-like scenario.

However, we think it's unlikely to reach the Irish heights of 25 per cent housing NPLs for a decade due to a more independent policy infrastructure.

However, a zombie-like mortgage book is possible.

It is not politically palatable nor logistically easy to foreclose on vast amounts of troubled mortgages.

Capital therefore may not be immediately available to deploy into productive recovery credit.
Wilson slashed his 2021 bank earnings outlook by 40% for CBA and WBC owing to their much heavier mortgage exposure:
Prima facie, the outcome today appears to be – unbalanced business mix, an over-cropped consumer and an underinvested franchise which is vulnerable to economic shock, disruption, obsolescence, litigation, and regulatory/political overreach.

The majors are far from broken, but they have sustained a severe self-inflicted flesh wound, requiring significant cultural attention.

Management must now muster the courage to change the mind-set and behaviour of boards, investors and employees in order to win back the trust of the customer.

…ANZ appears to be reading the industry trends best.

ANZ is a classic commercial bank that has always struggled to expand into the historically high return, high growth retail segment.

We think it could now be entering a more supportive environment that plays to ANZ's natural franchise strengths.

The lost decade and a half appears to be closing as NAB has executed material structural change.

We now have a very simple Australian and New Zealand commercial bank, on essentially one platform, nearly match fit to relish a more dynamic corporate banking setting.
Now we are getting real.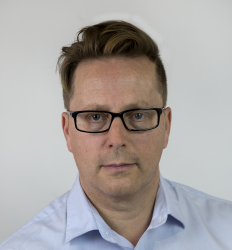 Latest posts by Houses and Holes
(see all)