See the latest Australian dollar analysis here:
DXY was down last night, EUR and CNY up: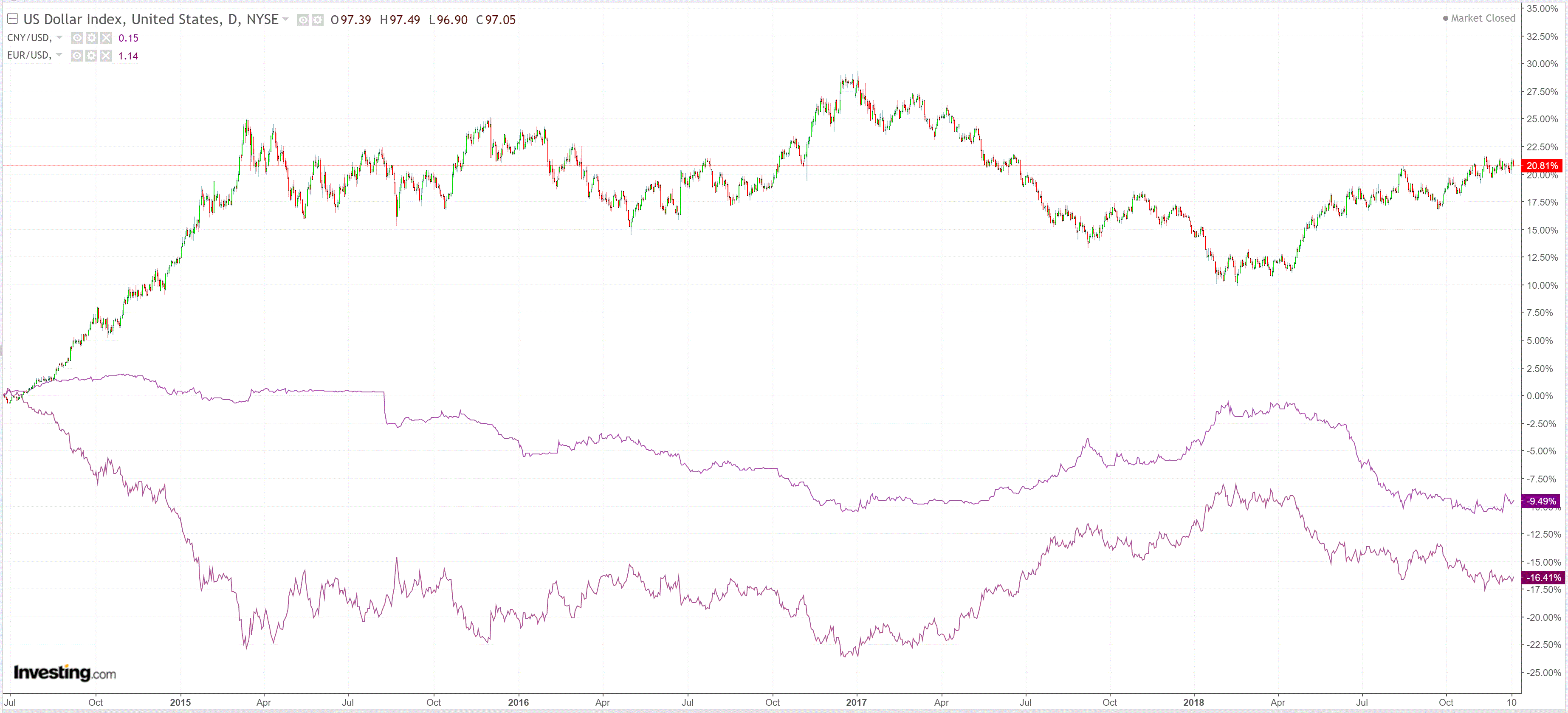 The Australian dollar fell across the board: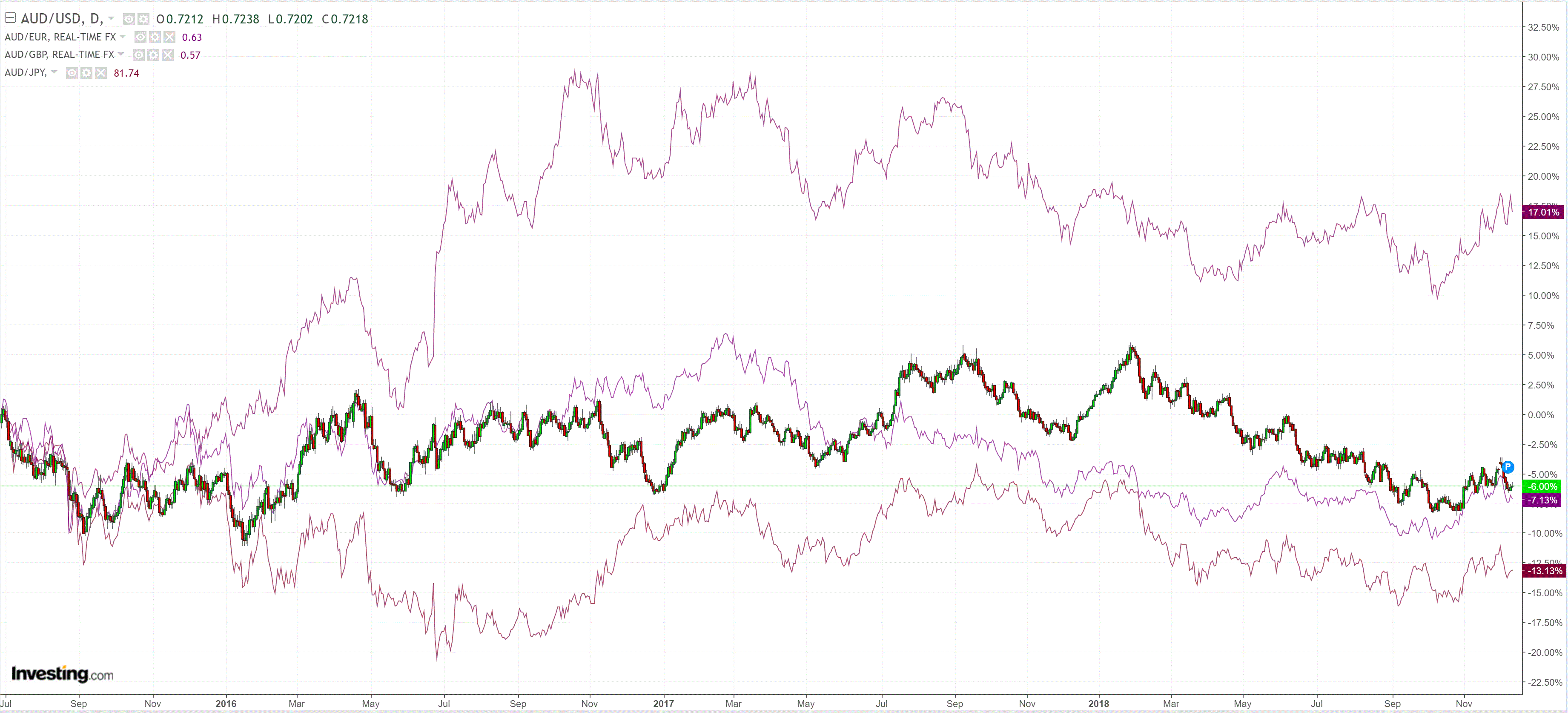 Gold was firm: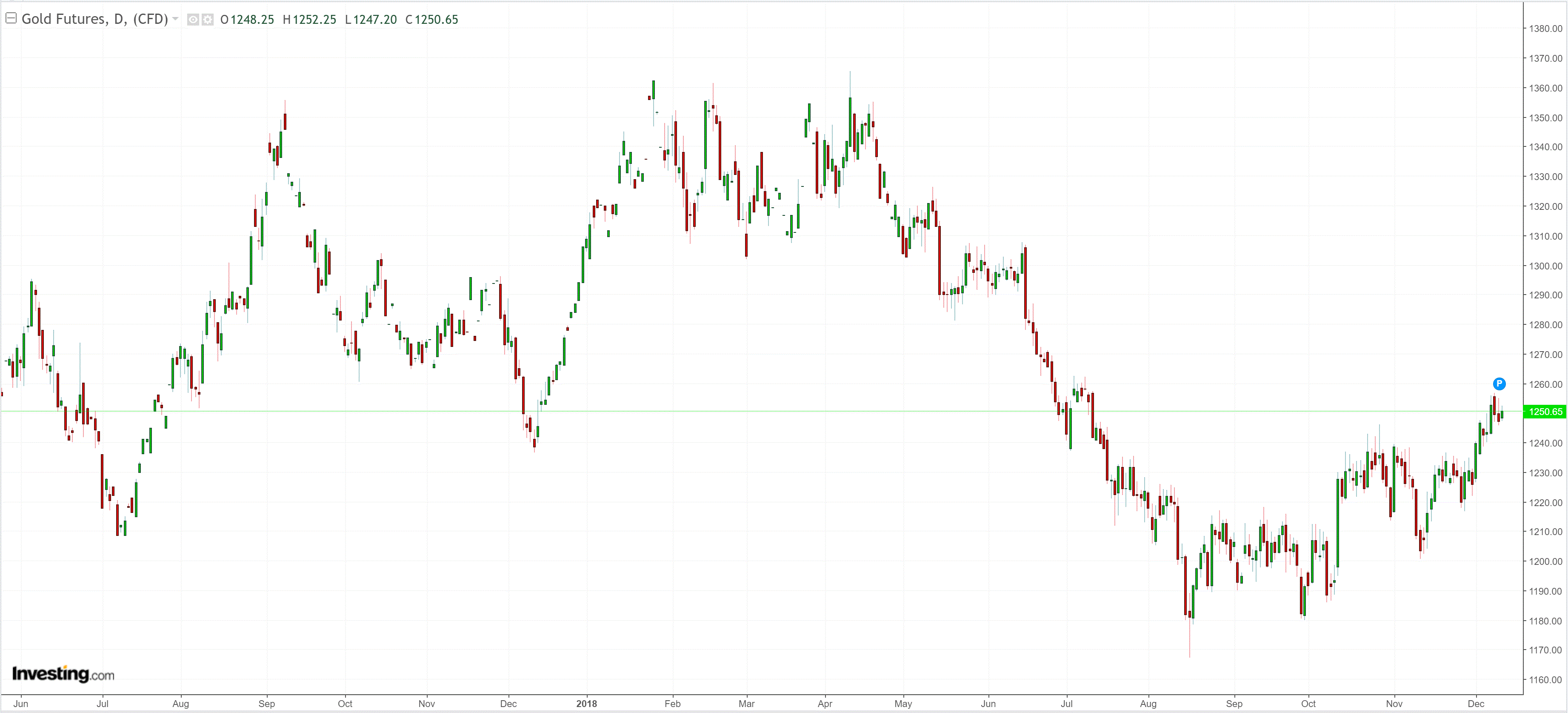 Oil weak: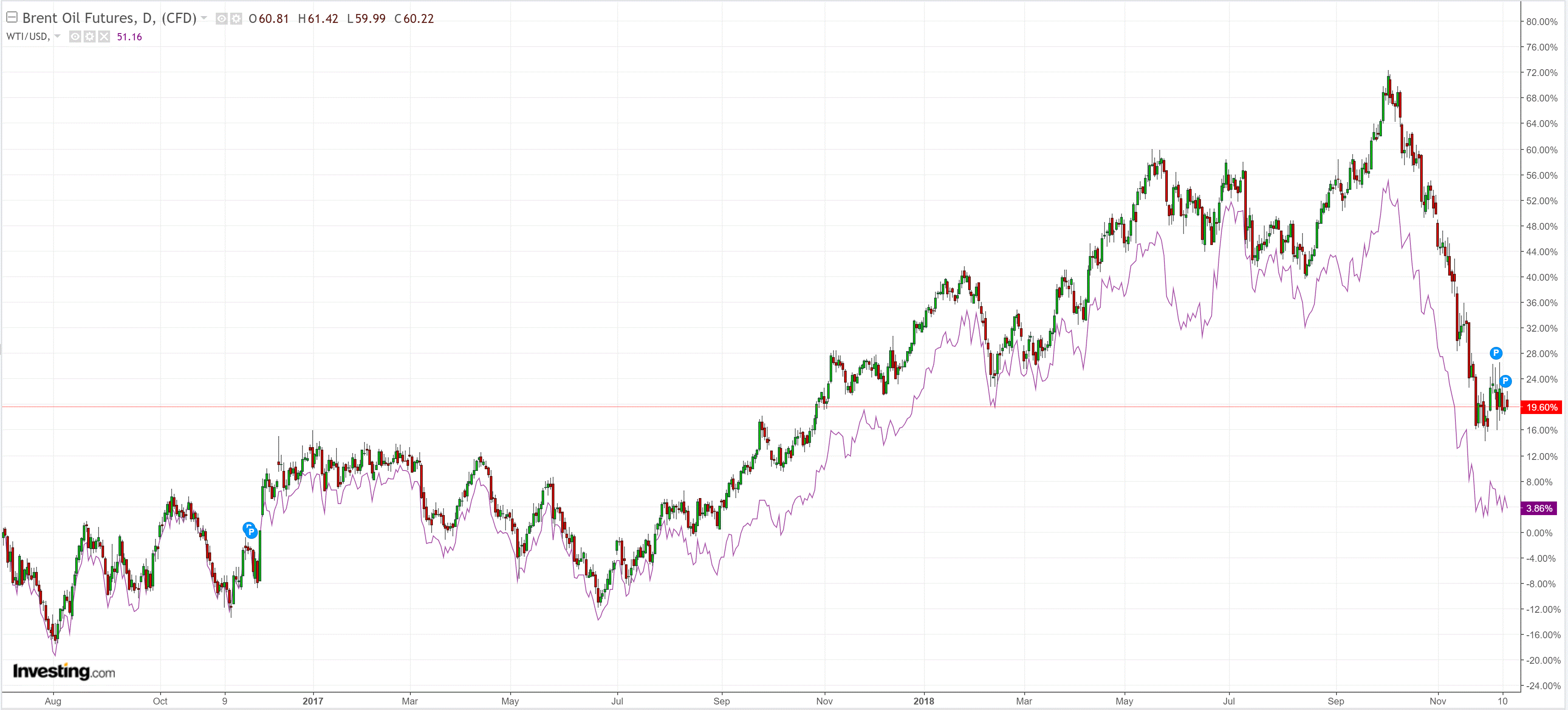 Metals in the middle: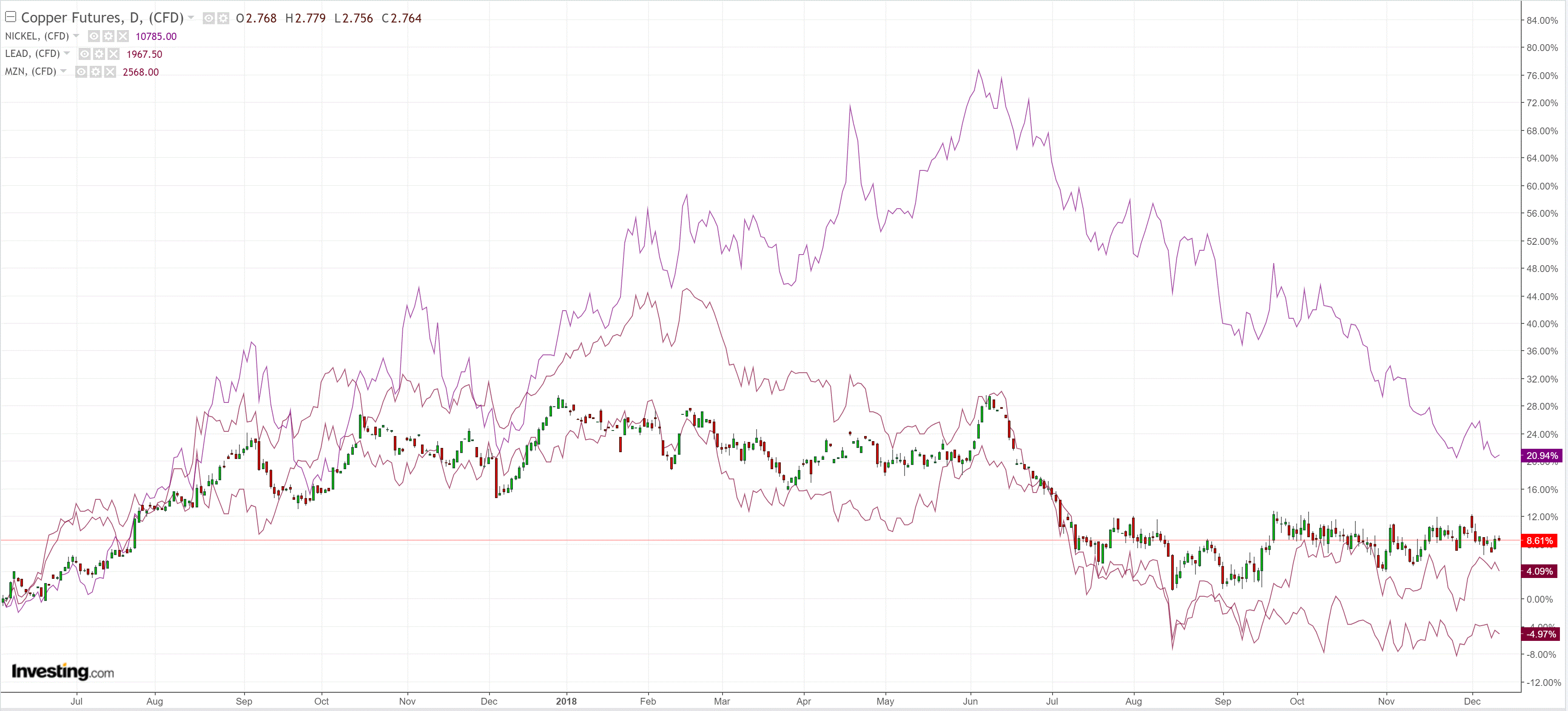 Miners up: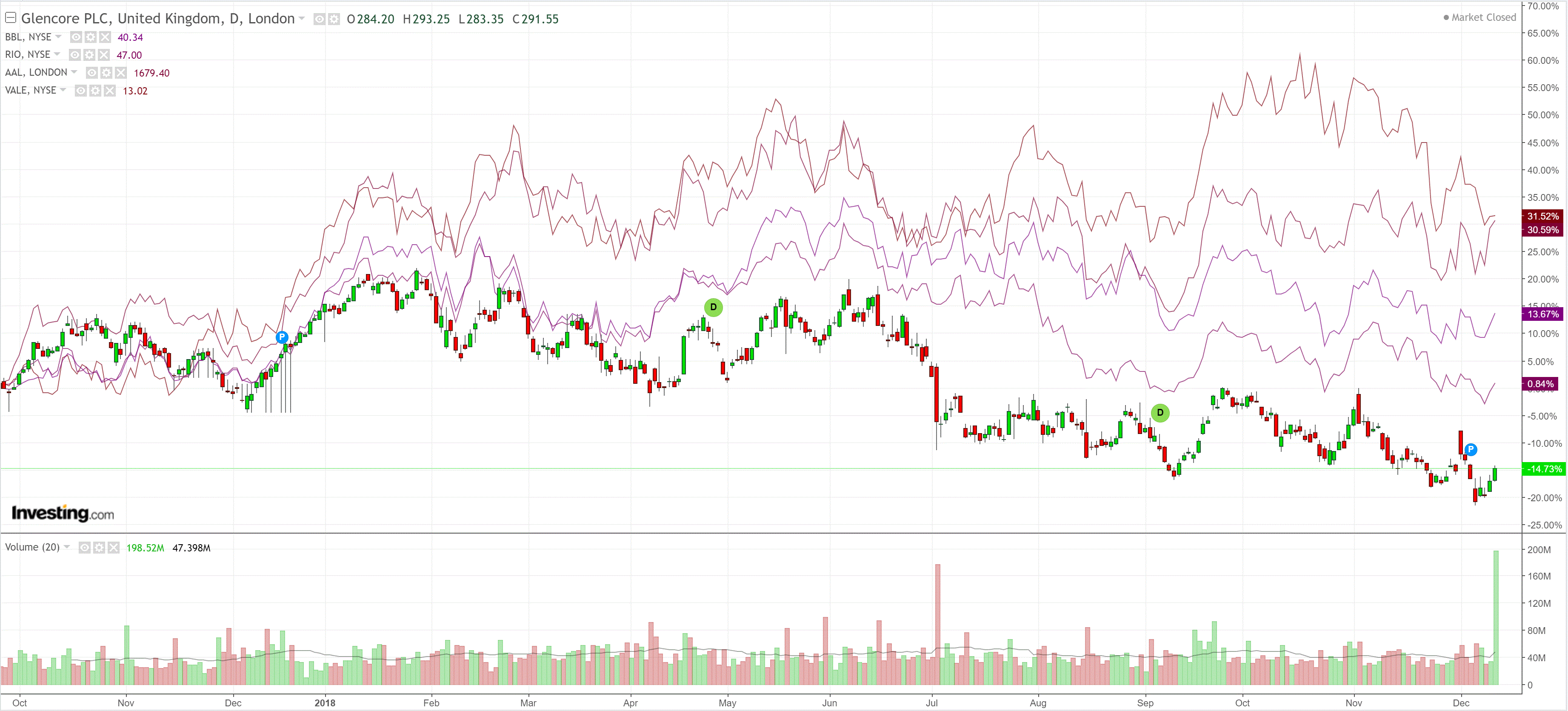 And EM stocks: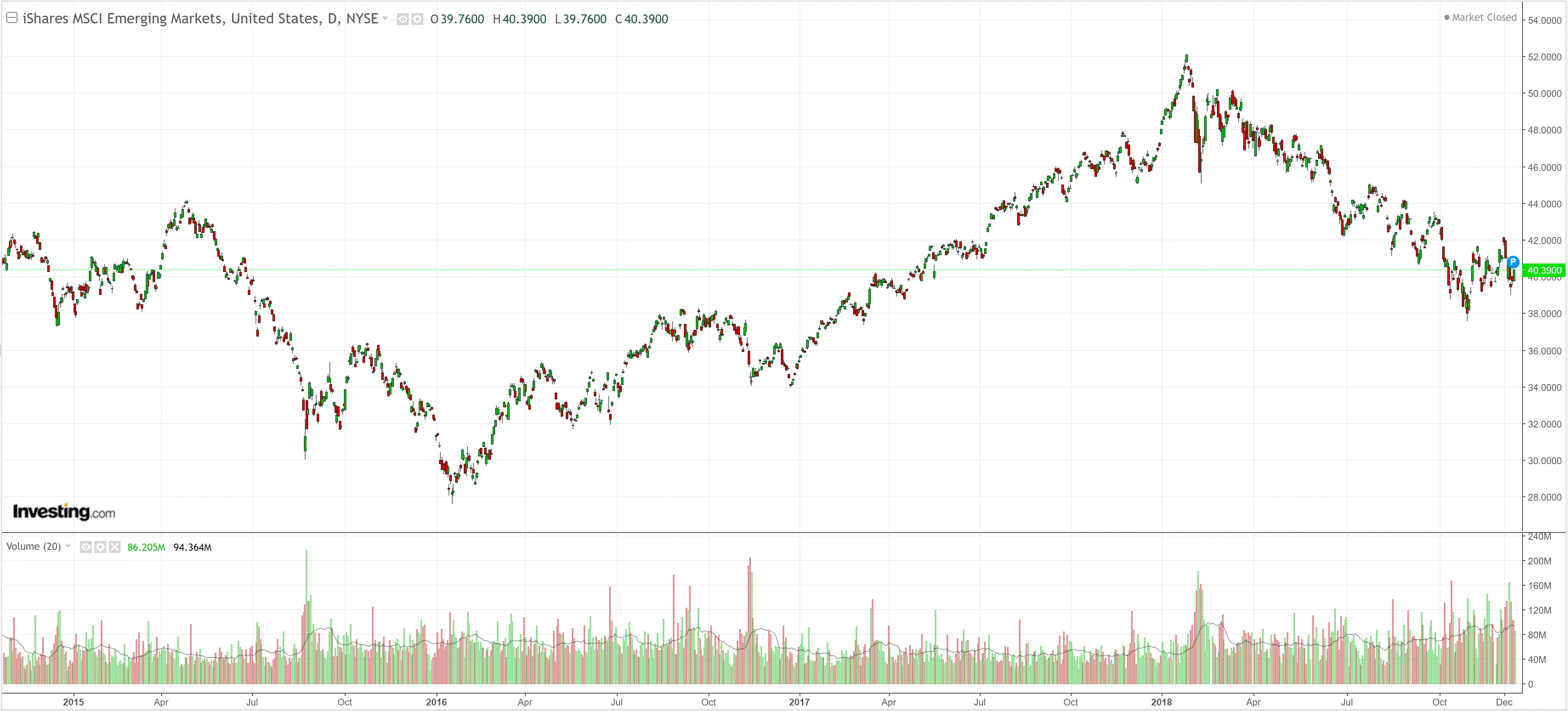 Junk was mixed: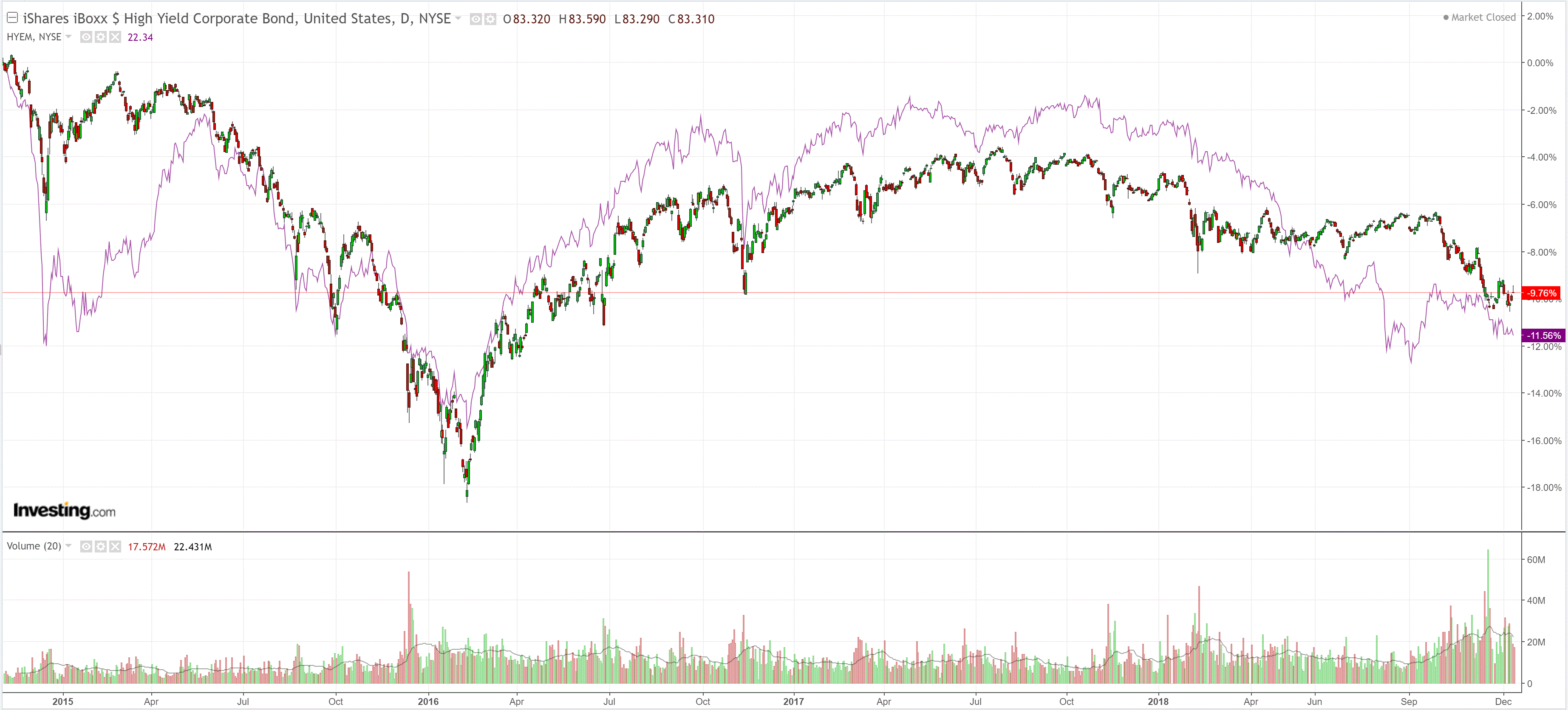 Treasuries sold: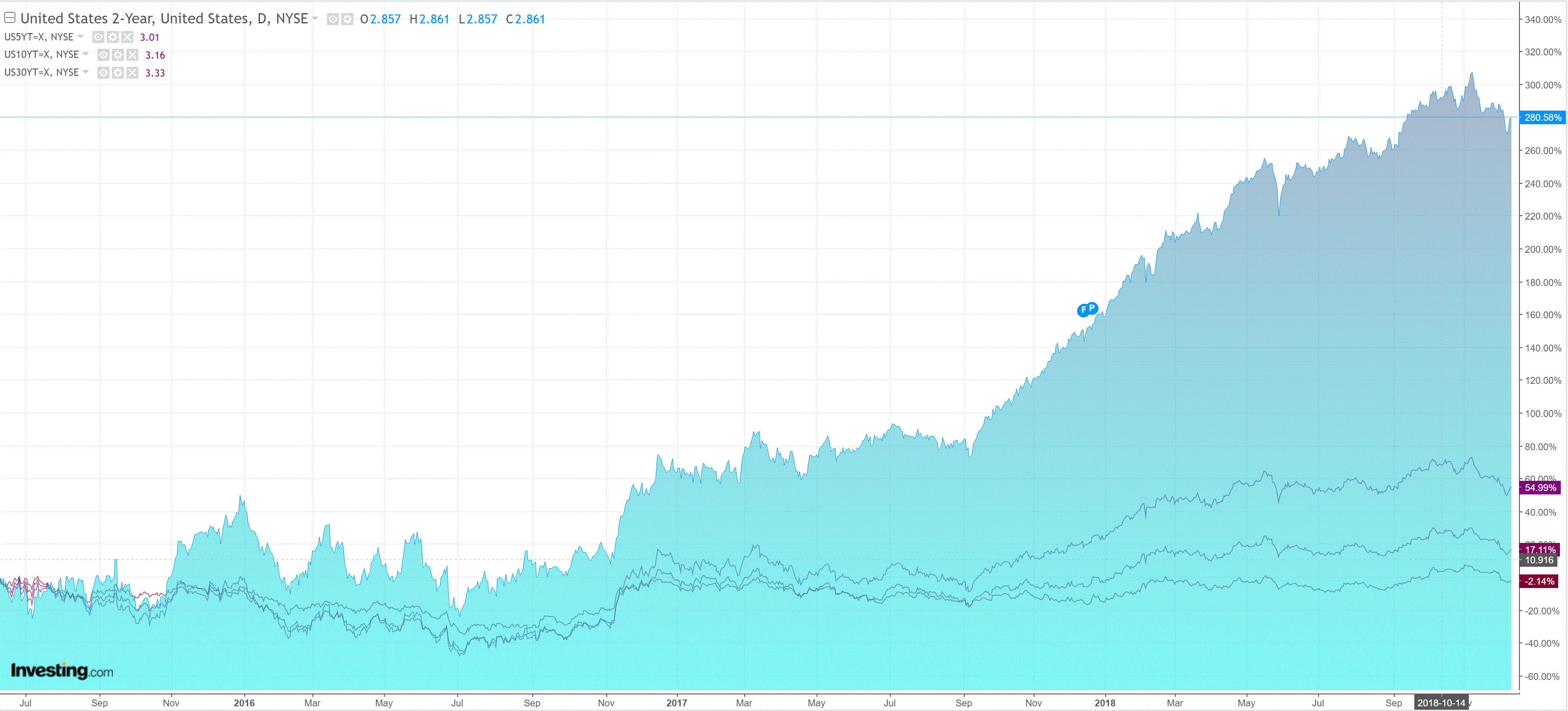 And bunds: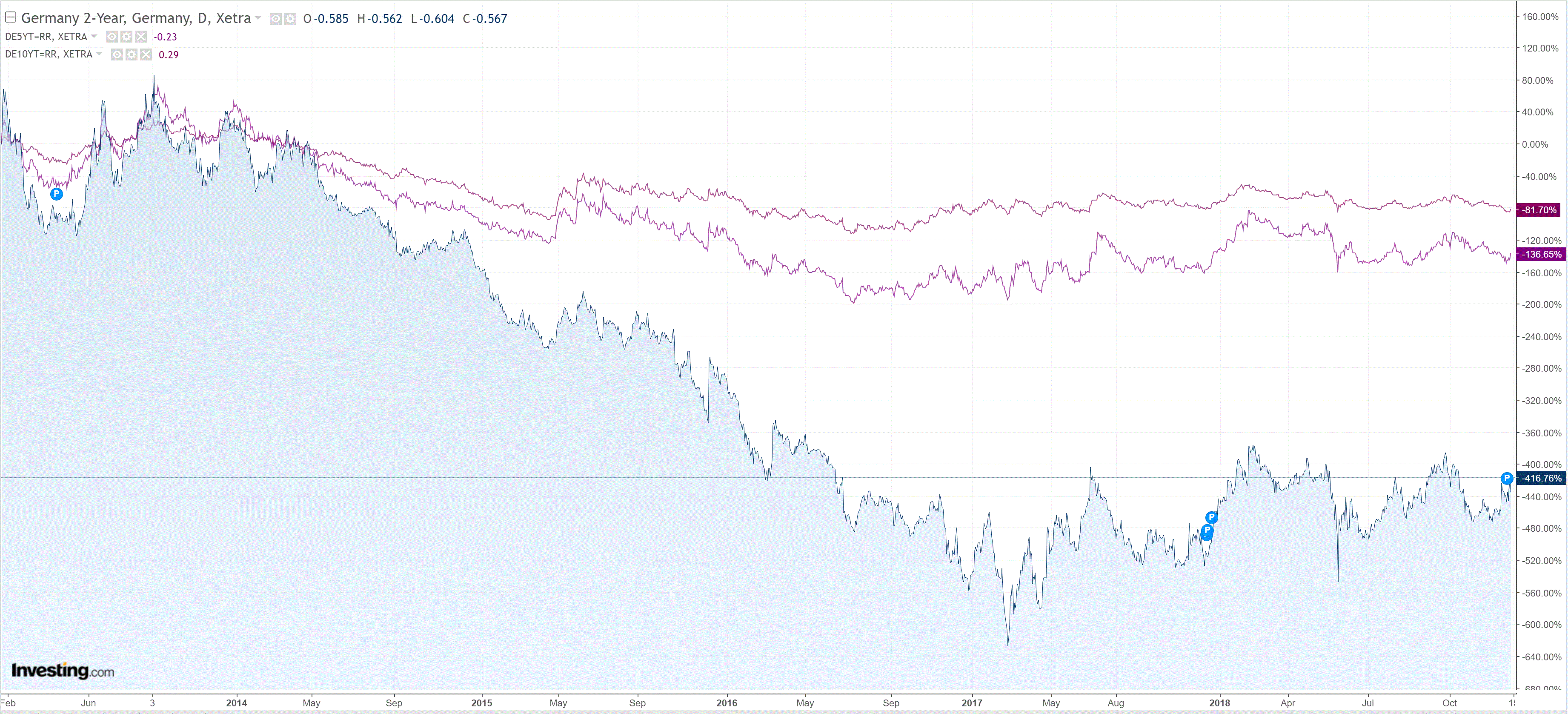 Stocks are struggling to rally: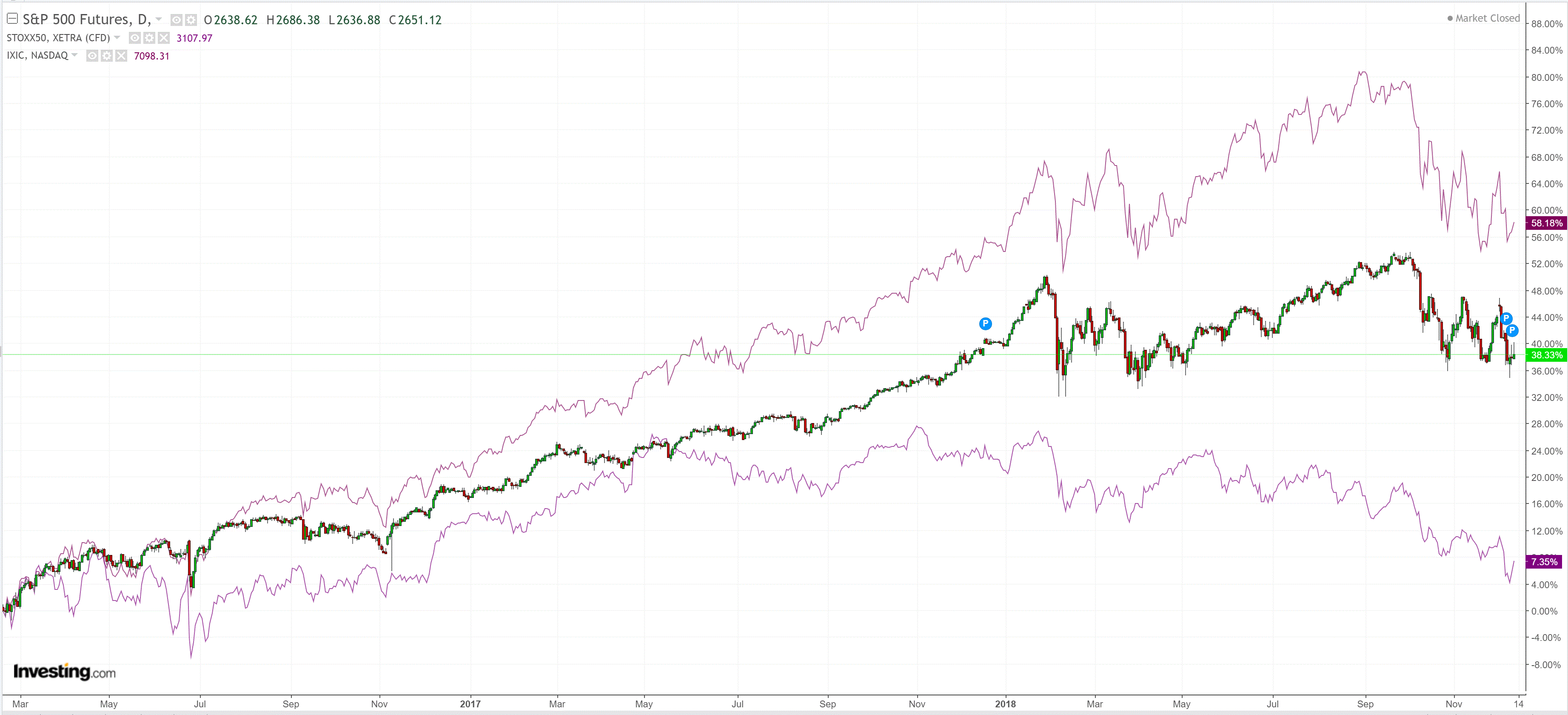 Westpac has the wrap:
Event Wrap

US consumer prices were steady in November, lower gasoline prices keeping a lid on the headline. The core CPI rose a firmer 0.2% with the annual pace settling just above 2% at 2.2% from 2.1%.  Real average hourly earnings continue to firm, the annual rate hitting 0.8%, its strongest since mid-2017.

Eurozone industrial production in October lifted +0.2%m/m (est. +0.1%) but prior month data was revised lower. The work day adjusted annual level firmed to +1.2%y/y (ext. +0.7%y/y) on the back of capital goods production.

Italy submitted a more favourable than anticipated deficit proposal (of -2% GDP for 2019).

UK PM May faced a leadership challenge, with the vote schedule to start around 6pm UK time.

China reportedly is planning a new program promising greater access for foreign companies,, in a move to resolve trade tensions with the U.S.
All good new, especially the latter, via WSJ:
China's top planning agency and senior policy advisers are drafting the replacement for Made in China 2025—President Xi Jinping's blueprint to make the country a leader in high-tech industries, from robotics to information to clean-energy cars. The revised plan would play down China's bid to dominate manufacturing and be more open to participation by foreign companies, these people said.

Current plans, these people said, call for rolling out the new policy early next year, a time when the U.S. and China are expected to be accelerating negotiations for a deal to end their bruising trade battle.

…A key concession under consideration would be dropping the numerical targets for market share by Chinese companies, these people said. Made in China 2025 sets defined goals of raising domestic content of core components and materials to 40% by 2020 and 70% by 2025, an increase that comes at the expense of foreign competitors.

Chinese officials backing the proposed changes emphasize that China needs to move away from Made in China 2025 and state-led development for its own reasons. President Xi's economic adviser, Vice Premier Liu He, and other senior officials have criticized Made in China 2025 for creating waste. Cheap loans made available by various levels of government, for example, have led to extreme overcapacity among electric-vehicle battery makers in the past couple of years, making the sector less viable.

…Chinese leaders in recent months have stopped mentioning the Made in China plan in public remarks. At a press conference last month, President Trump took credit for China shelving the plan, saying, "China got rid of their China '25 because I found it very insulting."

The revision is also likely to be treated with skepticism in the U.S. Officials in the Trump administration have called Made in China 2025 a threat to fair competition, saying it encourages state subsidies for domestic companies and forces technology transfer from foreign partners. Some U.S. officials are likely to see the changes as more cosmetic than real.
That really is an extraordinary concession. We will have to wait for details, and China will no redraft with some new self-serving goal, but to even drop it is huge. China 2025 was Xi Jinping's flagship plan beside OBOR.
It does raise at the least chance that some kind of grand bargain can be struck even if we should remain skeptical at this stage. China is not going to just going to volunteer for the middle income trap.
Normally this would have sent the AUD to the moon but it actually fell, an indication that rollover by economists on the housing bust and rates is starting to bite.
As for stocks, they were powering until this, via Bloomie:
The tabloid publishing company that killed damaging stories about Donald Trump is telling U.S. prosecutors about the plans hatched with members of Trump's team in the earliest days of the campaign.

At least one unidentified campaign member joined Trump lawyer Michael Cohen in an August 2015 meeting with David Pecker, the publisher of the National Enquirer, to discuss suppressing negative news stories during the election, the U.S. said.

Prosecutors' reference to unidentified campaign staff suggests that the number of Trump associates in legal trouble is still expanding.
Poor old POTUST, he is his own worst enemy.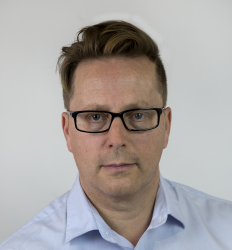 Latest posts by David Llewellyn-Smith
(see all)