The ABS today released its National Health Survey for 2017-18, which revealed that rates of obesity continue to rise, with two-thirds (67.0%) of Australian adults classified as either overweight or obese, up from 56.2% in 1995: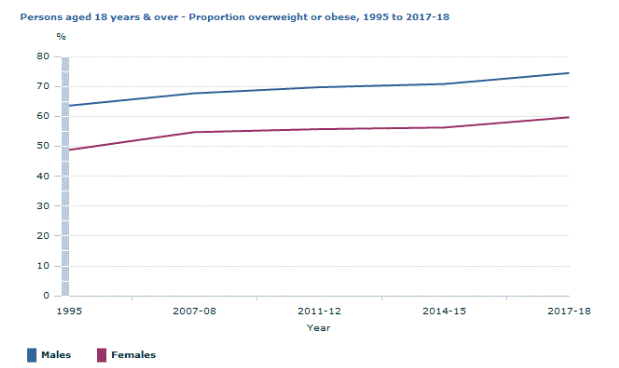 However, the data above is based on the highly flawed "Body Mass Index" (BMI), which is useless on an individual level (resulting in low fat, muscular people being deemed overweight). Accordingly, the ABS has also measured waist circumference, where the "proportion of population at increased risk has remained stable since 2011-12", and also increases with age: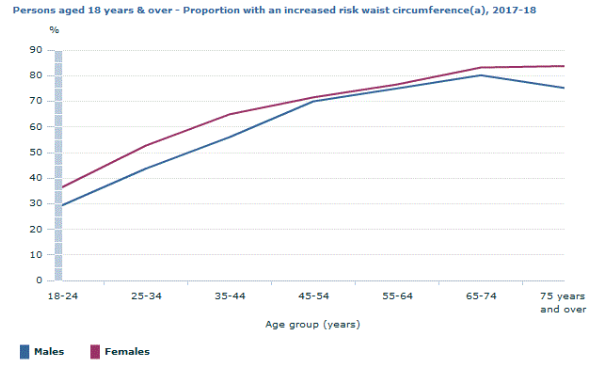 Nevertheless, diabetes remains a major problem, although its incidence has reduced a little recently:
In 2017-18, one in twenty Australians (4.9% or 1.2 million people) had diabetes. Since 2001, this rate has increased from 3.3%, however, has remained relatively stable since 2014-15 (5.1%).

Diabetes continued to be more common among males than females (5.5% and 4.3% respectively). The prevalence of diabetes has increased for both males and females since 2001 (both 3.3%).
Diabetes is also strongly correlated with excess body weight: