Over the past two years, we've heard explosive reports about the 'liar loans' underpinning Australia's mortgage system from the likes of Variant Perception and UBS.
Now, analysis based on a statistically representative sample more than 3400 mortgages by online property lender –  Tic:Toc Home Loans – claims that more than half of mortgage borrowers understate monthly spending. From The AFR:
Anthony Baum, founder and chief executive, said: "How can banks reasonably rely on a 'household expenditure measure' (HEM) when more than half of the population have expenses higher than HEM? Banks have been understating household expenditure by an average of $1400 a month."

Mr Baum, a senior banker for nearly 30 years, added: "We do not need the courts to determine whether HEM is an acceptable measure of expenses when analysis shows 54 per cent of customers have expenses which are greater than HEM"…
The banking royal commission's interim report was scathing about mortgage lenders' systemic abuse of the Household Expenditure Measure (HEM) – a relative poverty measure – in lieu of a comprehensive credit assessment:
In as many as three out of every four home loans examined in the course of APRA's 2016/2017 targeted review into home lending practices, the banks assumed that the borrower's household expenditures were equal to the relevant HEM – amounts published by The Melbourne Institute as the Household Expenditure Measure – 'a measure that reflects a modest level of weekly household expenditure for various types of families'.20 (Some of the banks subject to the targeted review were found to use a HEM figure for a borrower's household expenditure less frequently than others. Even so, a significant number of the files inspected by the external accountants who conducted the targeted review showed reliance on HEM.)…

HEM represents the median spend on absolute basics, but only the 25th percentile spend on discretionary basics. Three out of four households spend more on things like alcohol and tobacco, adult clothing and childcare than HEM includes in its result. And, HEM takes no account of spending on 'non-basics'. Together, these considerations show why it is right to describe HEM as being used to calculate only 'modest expenditure'.

Further, and obviously, HEM takes no account of whether a particular borrower has unusual household expenditures as may well be the case, for example, if a member of the household has special needs or an aged parent lives with, or is otherwise cared for, by the family.

It follows that using HEM as the default measure of household expenditure does not constitute any verification of a borrower's expenditure. On the contrary, much more often than not it will mask the fact that no sufficient inquiry has been made about the borrower's financial position. And that will be the case much more often than not because three out of four households spend more on discretionary basics than is allowed in HEM and there will be some households that spend some amounts on 'non-basics'. Using HEM as the default measure of household expenditure assumes, often wrongly, that the household does not spend more on discretionary basics than allowed in HEM and does not spend anything on 'non-basics'…
In summary, the HEM is designed to capture the expenditure of low income households, but has been used widely by lenders to understate household expenses for broader loan purposes.
The last word goes to UBS, which has been out front from the very beginning:
(1) Practices of the banks to easily approve credit beyond what may be considered responsible across consumer lending is likely to be tightened further.

(2) It is likely that the banks will face further substantial provisions for fee-for-no-service and inadequate advice. Mortgage mis-selling risk is now very substantial…

(3) Costs are likely to be elevated for several years as the banks invest in cultural change, compliance, systems, processes and likely litigation provisions.

(4) Given the comments by the Treasurer and calls by the Labor Party to further extend the RC, hopes that the final recommendations may be watered down or not adopted by the current or future governments appears highly optimistic.

The risk of the current Credit Squeeze turning into a Credit Crunch is real and is rising…
If the royal commission does result in the end of HEM as a credit assessment tool, it will end the free flow of credit. Property prices will reset lower accordingly and almost certainly overshoot to the downside.
Last week's Federal Court decision to stomp on ASIC's WBC settlement for breaching responsible lending rules, has obviously created some uncertainty. But there's no doubt in our mind that the HEM will no longer be used widely as a credit assessment tool. That is what the recent serious tightening in lending standards announced by ANZ is telling us.
If the HEM is indeed dead, then so to is Australia's property bubble.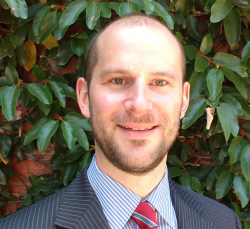 Latest posts by Unconventional Economist
(see all)