See the latest Australian dollar analysis here:
It's now a crushing defeat for the Republicans in the House: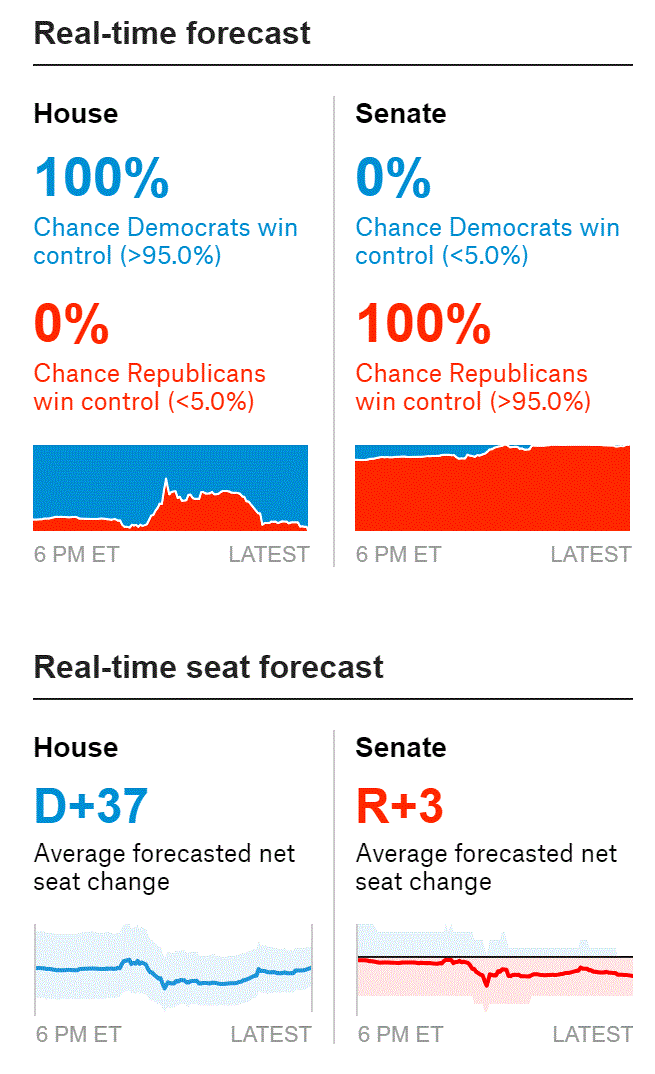 Goldman saw this outcome this way:
Divided Congress Is the Base Case

A Democratic House and Republican Senate is the clear consensus view among market participants and political analysts. As such, we would not expect a substantial market reaction to this result. From a policy perspective, we would expect the following under a divided Congress outcome:

Taxes: We expect no major tax legislation under a divided Congress scenario. However, with no major policies due to expire in 2019 or 2020, this would have little effect on our baseline fiscal policy view that tax policy goes from growth-positive to growth-neutral by late 2019. It is likely in this scenario that the Democratic House would try to pass tax legislation that redistributes the 2017 tax cut toward lower income households while also reversing the limitation on the state and local tax deduction. However, it would be very unlikely to attain the 60 votes needed in the Senate in this scenario, if it even came up for a vote.

Spending: Under a divided Congress, we would expect Congress to approve discretionary caps for defense and non-defense spending for FY2020 and FY2021 that are roughly flat in real terms with the spending caps for 2019 that Congress approved earlier this year. This is the assumption underlying our fiscal projections.

Infrastructure: We expect that a major infrastructure program such as the President has proposed would be unlikely under any election scenario, though some funding could be diverted toward infrastructure out of other non-defense spending, as it was this year. While President Trump and congressional Democrats have both supported infrastructure programs, the details differ substantially and, more importantly, Democrats might not be motivated to reach an agreement with the White House prior to the 2020 presidential election.

Trade Policy: A Democratic House would be more likely than a Republican House to block the implementing legislation for the US-Mexico-Canada Agreement (USMCA), but we expect that the deal would eventually be approved. However, potential opposition could prompt President Trump to initiate the withdrawal process from the current NAFTA, forcing the House to choose between the new deal or none at all. In the absence of a legislative agenda in this environment, the White House would be more likely to pursue additional tariffs on imports from China, in our view (implementation of further tariffs by early 2019 is our base case).

Regulatory: Control of the House would have little direct impact on the regulatory agenda, since (1) it would likely be blocked in the Senate and (2) most regulatory changes under the Trump Administration have been carried out with existing authority and have not needed congressional approval. That said, it is likely that regulatory scrutiny of some regulated industries (health care, financial services) could increase through House committees.

Fiscal deadlines: Fiscal deadlines become riskier under a divided Congress. The next spending deadline is December 7, 2018 (before election results take effect) but this is likely to be pushed to either Q1 2019 or September 30, depending on what Congress decides after the election. Under a divided Congress, there will be a substantial risk of shutdown at the next spending deadline in 2019, though whether it happens will depend on the political environment at that point. The debt limit will be reinstated March 1, 2019 and we expect Congress will need to raise it by August. We note that the two most disruptive debt limit debates in recent memory, in 2011 and 2013, both occurred in a divided Congress.
We are not so bearish on further stimulus measures but the Aussie dollar is not waiting around to see as the mega-short pukes positions: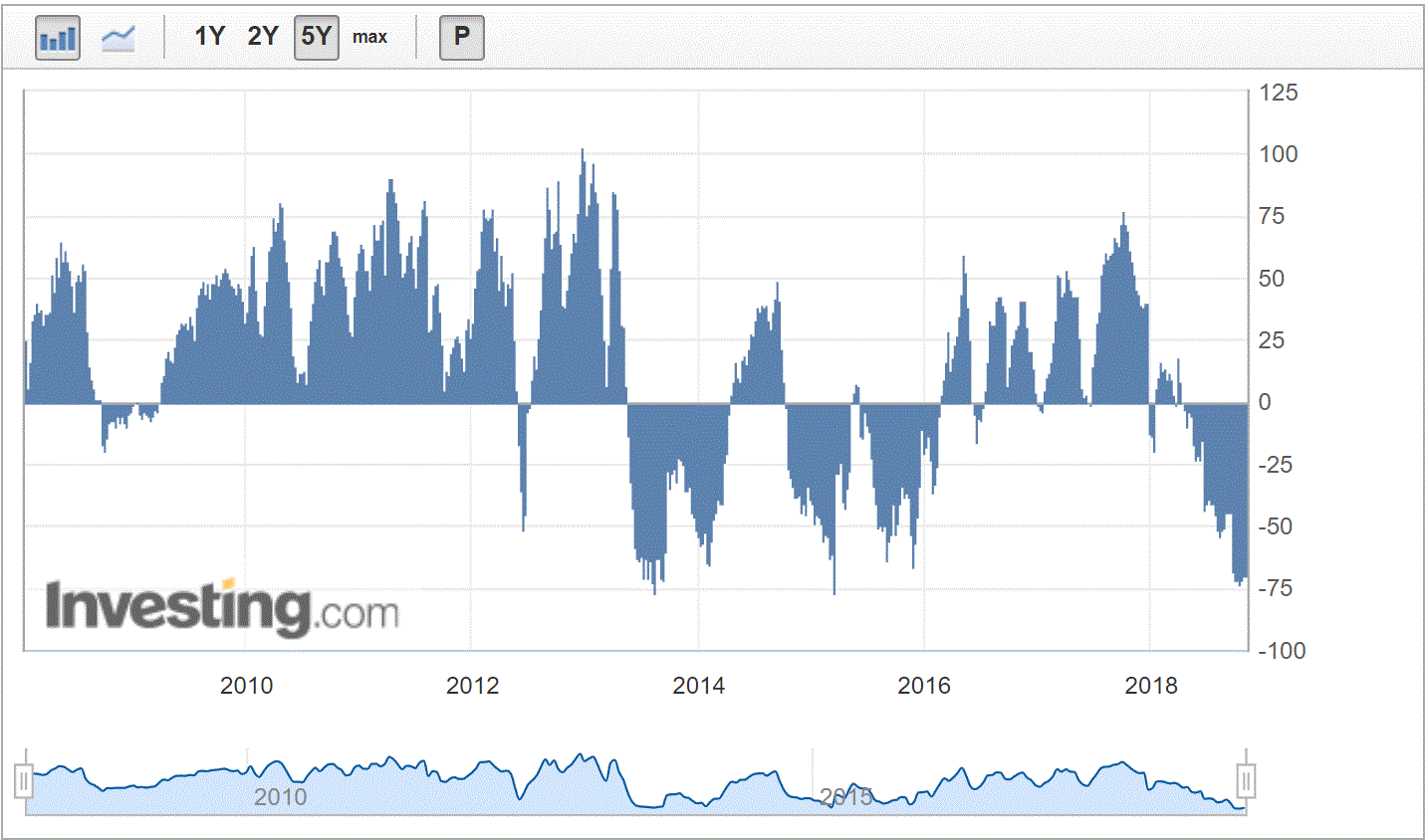 To the moon!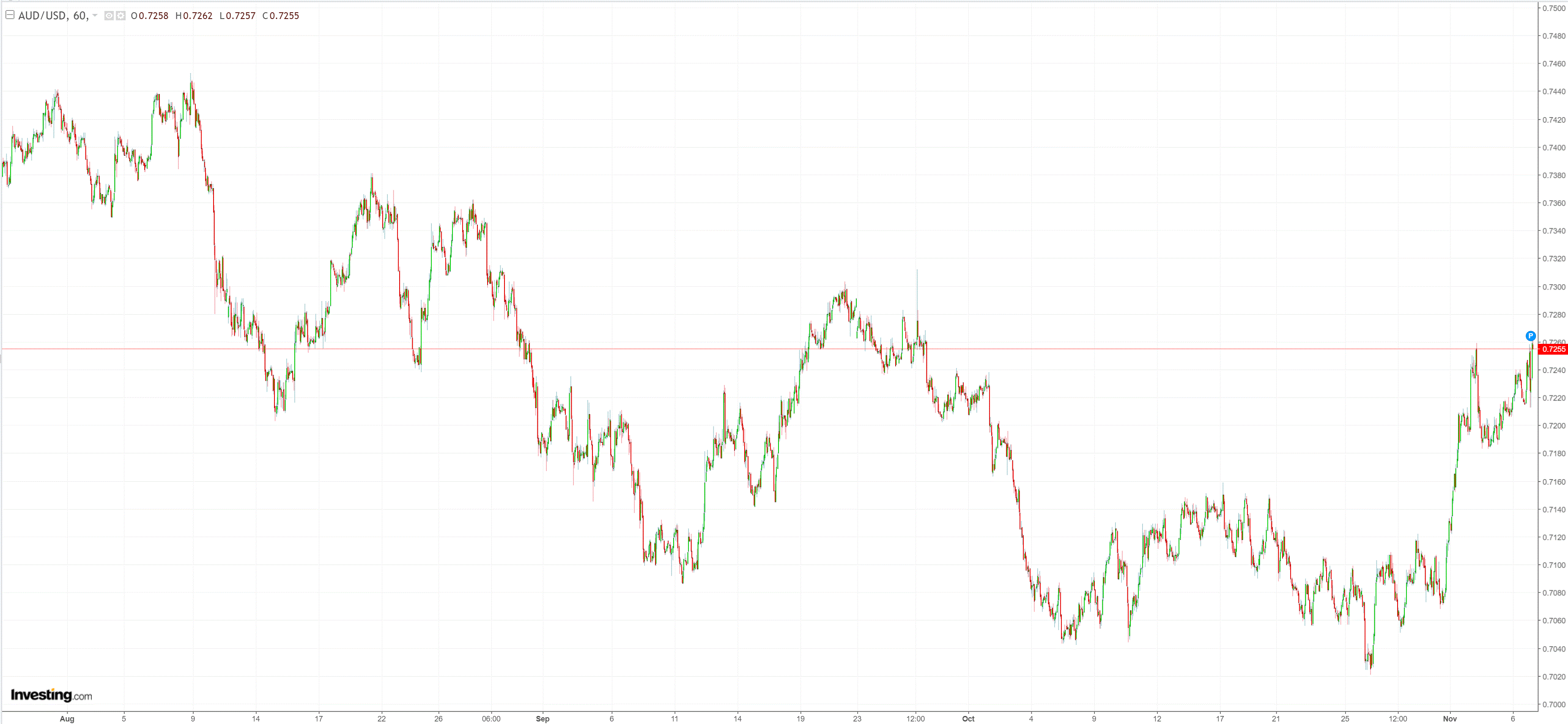 Aided by RBA stupid.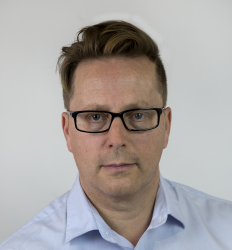 Latest posts by David Llewellyn-Smith
(see all)