Via Bloomie, this is not what the market needed:
Saudi Arabia threatened on Sunday to use its economic clout to retaliate against any punitive measures, hitting back after U.S. President Donald Trump said he could take action against the world's largest oil-exporter over the disappearance of a government critic.

"The kingdom emphasizes that it will respond to any measure against it with an even stronger measure," the Foreign Ministry said in a statement. "The kingdom's economy has an influential and vital role in the global economy."

While the Saudi statement didn't make an explicit reference to oil, analysts and traders said it could be read as a veiled threat to use its energy riches as a political tool. Brent crude, the global oil benchmark, earlier this month hit a 4-year high above $85 a barrel.
The obvious implication of higher oil could play straight into the current stock correction as its also raises inflation expectations and bond yields. It is probably no co-incidence that current market volatility accompanied an oil price spike which has happened several times in recent years: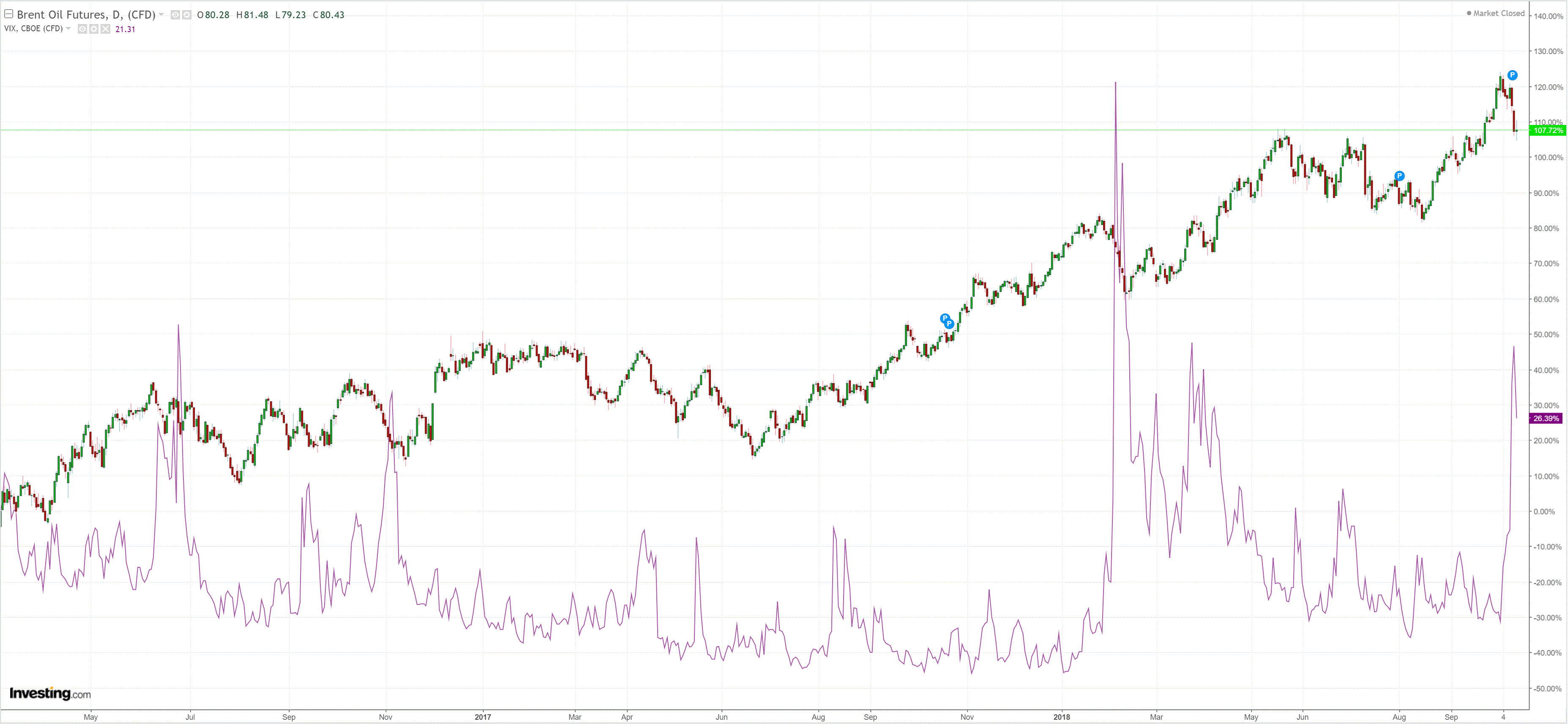 It's a heated situation. At Washington Post where the journalist wrote:
When he hosted last October's glittering global investment conference in Saudi Arabia, Crown Prince Mohammed bin Salman had the world at his fingertips. Thousands of investors, corporate chieftains and government leaders flocked to the kingdom to hear the charismatic young heir to the Saudi throne outline his plans for modernization of the reclusive kingdom, and to be invited along for the ride and the profits.

"Only dreamers are welcome to join," Mohammed told his audience.

As a second conference approaches this month in Riyadh, Mohammed, 33, seems far less dashing. Over the past week, many who had planned to attend have abruptly canceled, scrambling to distance themselves from what they now see as a runaway train headed for disaster.

Their distress stems from the still-unfolding story of Jamal Khashoggi, the self-exiled Saudi journalist allegedly killed and gruesomely dismembered this month by Saudi agents inside the Saudi Consulate in Istanbul, after he dared to publicly criticize the crown prince and his government.

To some of Mohammed's foreign admirers, it is still inconceivable that the ebullient and charming prince — widely known by the initials MBS — could be responsible for such barbarity. The Trump White House has insisted it has reached no conclusions about what happened.

Some think that if the journalist ended up dead at the hands of Saudis (no body has been found, and Saudi Arabia denies any knowledge of his disappearance), it must have been a kidnapping gone wrong or a rogue operation. Mohammed, they say, has made too great effort courting the West, and is far too intelligent and aware of the potential fallout, to have ordered Khashoggi's killing.

Still others, many of whom have spent time with the prince, say they would be shocked but not surprised. They describe a dark and bullying side of a young man in a hurry, one who has absolute power and does not tolerate dissent.

"This never would have happened without MBS's approval. Never, never, never," said a former senior U.S. diplomat with long experience in the kingdom through several administrations.

Mohammed and people who know him assert that his Western admirers have always misunderstood his intentions, projecting their own hopes for the transformation of Saudi Arabia onto a prince who is the antithesis of the cautious, elderly leadership that has ruled the kingdom for decades, and seemed brash enough to push through his modernization plans.

"He doesn't hide the fact that he's authoritarian. He's not embarrassed by it," said one person close to the royal court who, like most of those interviewed for this article, spoke only on the condition of anonymity to offer frank assessments. "He definitely sees himself in messianic terms, as a man of history," the person said, adding that Mohammed "cares deeply about the country."

While Mohammed's fans in the West have seen him as a future Lee Kuan Yew, the modernizing first premier of Singapore, MBS himself is known to refer to China, with its authoritarian leadership and soaring economy, as a better model for Saudi Arabia. He has chafed at the criticism of his human rights record, complaining that it has received more Western scrutiny than that of Russian President Vladi­mir Putin or Turkish President Recep Tayyip Erdogan.

"I didn't call myself a reformer," the crown prince said in a Bloomberg News interview this month.
Saudi is supposed to be raising oil output in Q4 this year to offset Iranian sanctions. Looks like it is enjoying the leverage: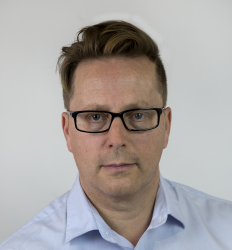 Latest posts by David Llewellyn-Smith
(see all)