Via WSJ:
Two U.S. warships sailed through the Taiwan Strait, U.S. and Taiwan defense officials said Monday, a maneuver intended to signal to China that the U.S. could travel in any international waters.

The voyage completed Monday "demonstrates the U.S. commitment to a free and open Indo-Pacific," said Cmdr. Nate Christensen, deputy spokesman for the U.S. Pacific Fleet. "The U.S. Navy will continue to fly, sail and operate anywhere international law allows," he said.

China had no immediate reaction to the maneuver, which comes at a time of renewed tensions between Washington and Beijing.
It's all rum, buggery and lash. From SCMP:
In his landmark speech that signalled a fundamental shift in US policy on China, at the Hudson Institute on October 4, US Vice-President Mike Pence took a forceful line on Taiwan, as he criticised efforts by Beijing to lure away the island's diplomatic partners and force foreign companies to stop referring to it as a country.

Pence also praised Taiwan's democratic development and criticised China's authoritarian rule. "Taiwan's embrace of democracy shows a better path for all the Chinese people," he said.

Days later, Taiwanese President Tsai Ing-wen used a speech at the National Day celebrations in Taipei to echo Pence's rebuke to Beijing. Tsai said: "Our democratic transition lightens our dark past and provides a ray of light in the dark night for all those seeking democracy."

Beijing is increasingly squeezing Taiwan's international space. The island republic has lost five diplomatic allies since Tsai came to office in May 2016, and now has formal ties with only 17 small nations. But the more Beijing squeezes, the more support grows in Washington for the democratic, self-ruled island. President Donald Trump has signalled his determination to challenge Beijing's cherished "one China" principle that underpins stable US-China relations vis-à-vis Taiwan. As president-elect, Trump shocked the world by having a phone conversation with Tsai. And now, as president, Trump has surrounded himself with a team of pro-Taiwan advisers and aides in the White House, the State Department and the Pentagon. Among these are National Security Adviser John Bolton, who has suggested the US consider shifting diplomatic recognition back from Beijing to Taipei. Pence's remarks about Taiwan also challenged the "one China" policy – a policy Washington has been committed to since it established diplomatic ties with Beijing in 1979.

This year, Trump signed into law two pieces of pro-Taiwan legislation, both of which received overwhelming support in the Senate and House of Representatives. The National Defence Authorisation Act calls for the upgrading of military support to Taiwan, while the Taiwan Travel Act encourages more mutual visits by cabinet-level officials. Both pieces of legislation challenge the "one China" policy.

…Trump might now see Taiwan as an increasingly valuable point of leverage over China, but Beijing will make no compromise on this politically most sensitive issue as it considers Taiwan a "core interest".

As the US and China drift dangerously towards direct conflict, Taiwan should be cautious. The narrow Taiwan Strait could be the flashpoint that sparks war between the world's most powerful nations.
Just another flash point to watch.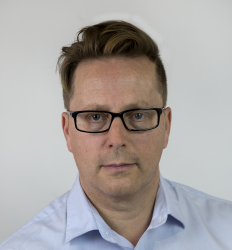 Latest posts by Houses and Holes
(see all)