Does anyone recall that glorious period for Andrew Bolt when he pounded away at the "myths" of global warming armed with one chart, the infamous "pause":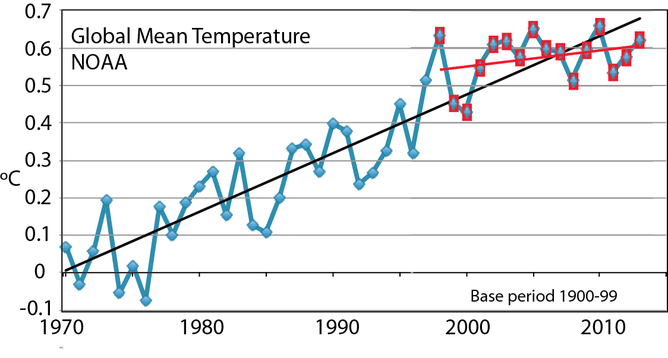 Mr Bolt remains a denier today but his chart has disappeared. Why? Because ye auld pause was just that, a pause, with temperatures since rocketing higher and confirming the rock solid trend: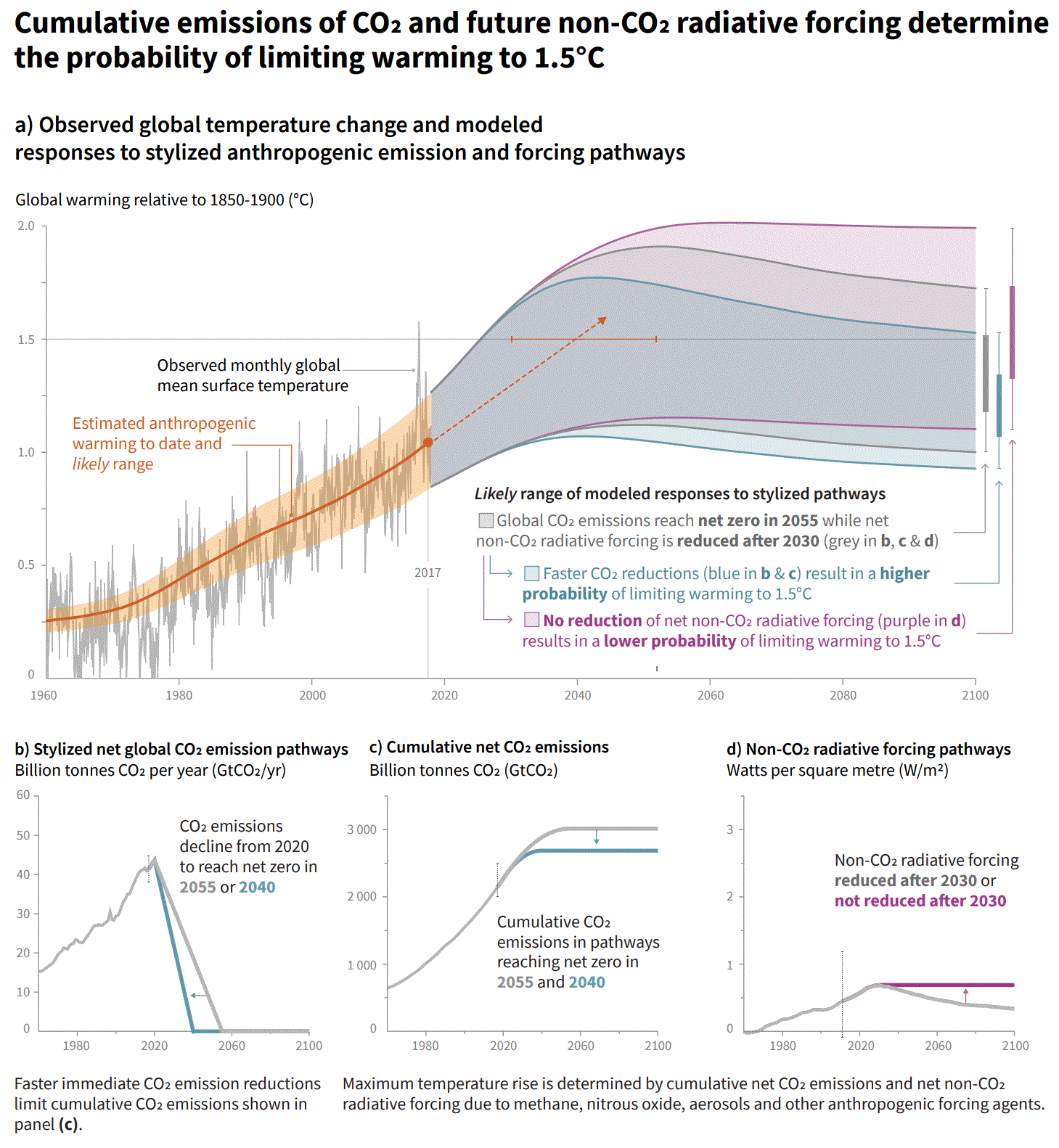 Or another version: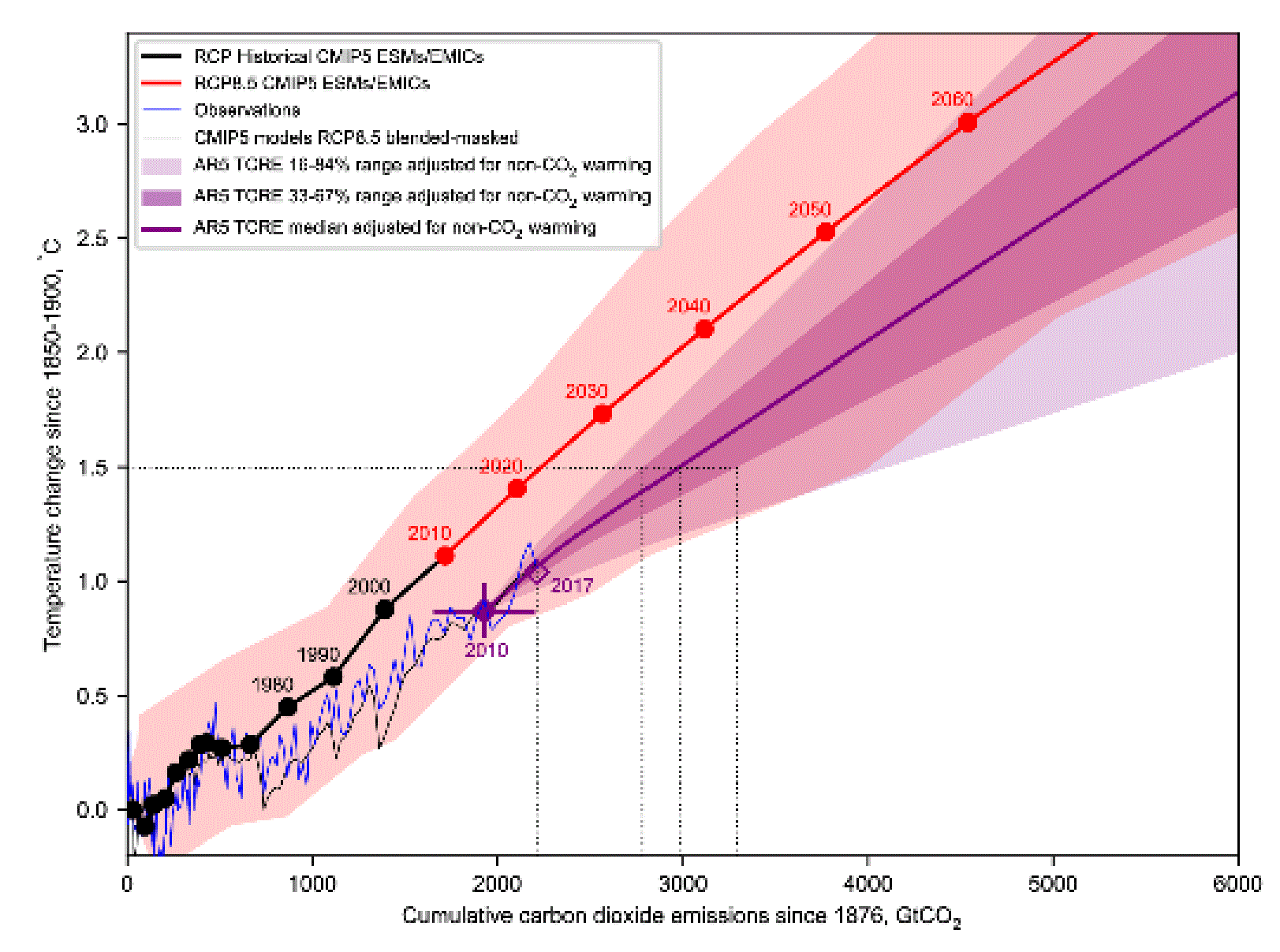 Has that changed his mind? No. He's just changed the goal posts instead:
See, another thing this IPCC report failed to mention is that the definitive research on sea level rises at low-lying Pacific atoll islands — by Professor Paul Kench — found that 43 per cent of such islands were growing, and only 16 per cent shrinking.

Nor will we all "melt". The world was warmer in Roman times and people thrived. And world grain crops in the past decade kept setting records.

But the worst con in this IPCC report comes right at its start: "Human activities are estimated to have caused approximately 1C of global warming above pre-industrial levels …

"Global warming is likely to reach 1.5C between 2030 and 2052 if it continues to increase at the current rate."

Wait. This is the first time the IPCC claims that all the warming of the past century was caused by man's gases, which allows it to then predict much more such warming as our emissions rise.

Yet just six years ago, the IPCC agreed that the big burst of warming before 1950 was caused not just by humans but natural factors, too: "It remains difficult to quantify the contribution to this warming from internal variability, natural forcing and anthropogenic forcing."

Here's how the IPCC changed its story: by including only new studies which blame man for all the warming, and excluding those which don't.
There are now measurable sea levels rises too, with falling oxygen and rising acidity, all of which was predicted.
It's always good to have contrarian minds holding a consensus to account. But there is a point at which that contrarianism becomes irrational and Mr Bolt has passed it.
The good news (for him) is new Chinese research suggests that he will always have an audience:
Air pollution can have a "huge" negative effect on cognitive intelligence – especially amongst older men – according to a study released this past August.

The research is one of the first of its kind to focus on the links between air pollution and cognition in older people. It was undertaken by scientists at Peking University in Beijing, China and Yale University in the U.S. and was published in the Proceedings of the National Academy of Sciences journal. In particular, it found that long-term exposure to air pollution may impede overall cognitive performance.

The researchers' sample set included a panel of over 25,000 people across 162 randomly chosen counties in China. The study was also based on daily readings for three atmospheric pollutants, namely sulphur dioxide (SO2), nitrogen dioxide (NO2) and particulate matter smaller than 10 micrometers (PM10) where the participants lived.

The research found that that accumulative exposure to air pollution impedes cognitive performance in verbal and math tests. It found that as people age, the negative effect becomes particularly pronounced on verbal scores, especially for men while, "the gender gap is particularly large for the less educated." One of the reasons why the researchers suggest that older men with less education were worst affected by chronic exposure to air pollution is because those subjects often work in outdoor, manual jobs.
Whether it is an audience worth having is another question. Preaching to the chemically lobotimsed is hardly shooting the lights out.
Time to roll over, Andrew.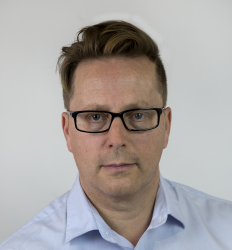 Latest posts by David Llewellyn-Smith
(see all)