The HIA-CoreLogic Residential Land Report has been released, which revealed a whopping 15.5% annual increase in the median capital city lot price to an all-time high $336,124, despite a 22% slump in sales volumes and broader housing market weakness:
"The weighted median residential lot price for Australia's state capitals increased by 3.8 per cent to $336,124 in the June 2018 quarter to be 15.5 per cent higher over the year.

"The strongest price increases in new vacant residential occurred in Melbourne.

"On a per-square metre basis, the price of vacant residential land in Melbourne jumped by 26.5 per cent over the year to the June 2018 quarter.

"Despite the strong growth in Melbourne, Sydney remains the country's most expensive market for vacant residential land, with a median residential lot price of $477,250 in the latest quarter.

"Inadequate supply of affordable, shovel-ready residential land is one of the major impediments to housing affordability. The strong price pressures that capital city land markets are still experiencing indicates that the process of delivering new land supply and the requisite infrastructure for new housing is still too costly," concluded Geordan Murray.

According to Tim Lawless, CoreLogic's Research Director:

"Despite a rebound in vacant land sales over the June quarter, compared with a year ago vacant land sales have fallen sharply, down 22% relative to the June quarter 2017.  With such a large annual drop in land sales it would be easy to attribute the lower rate of sales to tighter credit conditions and an overall weakening in housing market conditions. While activity in the vacant land market has dropped, land prices are consistently rising, with capital city land prices 15.5% higher over the twelve months ending June and regional vacant land prices were almost 5.2% higher.

"Considering CoreLogic reported residential dwelling values were down almost 2% over the year to June, the surge in vacant land prices highlights a shortage of developable land across Australia's capital cities that is continuing to exert upwards pressure prices. The consistent and substantial increase in the cost of residential land is clearly an impediment to housing affordability, which is slowly starting to improve as housing values drift lower and household incomes edge higher.

"The price of vacant land in Sydney is now well over $1,100 per square meter and roughly 30% higher than the second most expensive vacant land market, Melbourne, where the cost per square meter is $885.

"With land prices continuing to climb and construction costs rising at a faster pace than inflation, the overall outcome for new detached housing is inevitably higher price points and increasingly stretched levels of affordability," concluded Mr Lawless.
Australia's land supply system is clearly busted.
In a period when both house prices and lot sales are falling, the median lot price should not have risen to another all-time high, and indicates that rampant population growth continues to overrun land supply.
Sadly, Australia is becoming a nation where housing choice is limited to an expensive shoebox apartment, or an expensive tiny lot on the fringe.
A country with such an immense land mass having a land shortage is the hallmark of idiotic housing policy. The system is broken.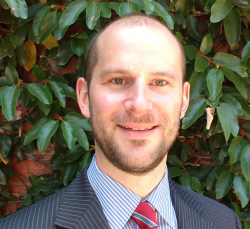 Latest posts by Leith van Onselen
(see all)