MB has already won the immigration debate. At current levels it is a policy of:
massive dis-economies of scale;
dilutes the nation's resource endowment;
does nothing to fix an aging population;
drives up house prices;
drives down wages;
crush-loads Sydney and Melbourne dramatically lowering public amenity and living standards, and
there are no solutions to fix it in our haplessly broken political economy. Indeed, the political economy is its ultimate victim as community anger delivers political party fragmentation rendering reasoned solutions ever less likely.
It is a policy that lends succor to the dumbest and most corrupt of our politicians via the promotion of headline growth numbers over falling per capita numbers. It is a ravening class war on working people and youth. We know all of this because we have just run a 15 year empirical experiment of extreme immigration levels and the results are lived out every single day.
These are the facts. Now that the policy has no leg to stand on, the so-called debate has degenerated into pure propaganda instead.
First up, PM Property Council won't have a bar of the NSW Government's immigration cut, at the AFR:
Prime Minister Scott Morrison said NSW had requested more than 5000 additional migrants in the current planning year and population growth should not be used as a "leave pass" for dealing with infrastructure pressures.

"Well, I'll take it from those comments from Gladys Berejiklian that she will now like those assigned to states like South Australia and other places, and we can do that," Mr Morrison said.

"Our current permanent immigration levels are running just a little over 160,000. That was the level of permanent immigration that was running at the time of the conclusion of the Howard government."
That is hardly the point. NSW asked for early Howard years cuts. This is pure bait and switch.
Victoria's Daniel Andrews piled on at The Australian:
"With the greatest respect to Premier (Gladys) Berejiklian, I think she is pretty desperately looking for something to get away from this Everest fiasco,'' Mr Andrews said.

"Population policy and immigration policy is determined by the national government as it should be. I don't intend to start issuing Victorian passports.

"Our response to population growth is to build more schools, more hospitals, better roads, more public transport, and we have done that in unprecedented terms.''

Mr Guy said although Melbourne was at "busting point',' the solution was creating jobs and other incentives for people to live elsewhere in the state rather than halving Australia's immigration.
Victoria has been the worst impacted by over-immigration. Yet Andrews can say this for a few reasons:
VIC is a snowflake state, the most progressive in Australia (sorry SA);
the opposition is unelectable, and
Melbourne began the great crush-loading with a larger infrastructure surplus than Sydney.
In short, it takes a near catastrophe for Victoria to elect the Liberals and we are not there just yet. In the meantime, Labor is free to continue destroying the place.
Meanwhile, open propagandists at The Guardian have literally torn up their journalistic credentials:
But an analysis of migration figures by Guardian Australia shows that while net overseas migration has grown in NSW, the bulk of the increase has come from international students who inject billions of dollars into the state's economy.

And permanent migration figures are on par with the end of the Howard era – after almost doubling during his 11 years in power.
You have to love it when social policy loons become economic dries in league with their worst enemies overnight. These numbers are a bad joke. It is the permanent migrant intake that builds the base of population. Leith already destroyed the above rubbish:
It is true that most migrants enter Australia as temporary residents. But this is irrelevant. Many then convert to permanent residency, thus extending their stay in Australia indefinitely and adding to Australia's population base over time – both directly and indirectly as they have children (counted as natural increase).

Indeed, the Productivity Commission has noted that "temporary migration is an established pathway to permanent migration" and that "around half of all permanent visa grants went to people already in Australia on a temporary visa".

So, without the ability to convert to permanent residency once in Australia, these temporary migrants would be required to leave, thereby preventing Australia's population from increasing via immigration, since migrant outflows would roughly match inflows over time.

Therefore, it is the permanent migrant intake that is the primary driver of Australia's population increase since, unlike temporary migrants who must ultimately leave, these migrants remain in the country permanently and also have children (counted as natural increase), thereby continually adding to Australia's population base.

Indeed, the 2016 Census revealed that Australia's population increased by a whopping 1.9 million people (+8.8%) in the five years to 2016, driven by a 1.3 million increase in people born overseas (i.e. new migrants):

As we know, 86% of these migrants (1.11 million) settled in Australia's cities, primarily Sydney and Melbourne, versus just 14% (187,000) that settled in Australia's regional areas.

Sure, temporary migrants also boomed, and many would be captured in the above Census figures. But they increased by a relatively modest 382,000 over the past five years:
The Guardian should note that the early Howard years set the permanent migrant intake at 90k. Not that it cares. The truth is lost in its war on the "haters" (that is, Australians outside of its office). It is using classic "partial analysis" which looks only at the direct and narrow impacts of a policy change rather than the wider implications over time. Lower immigration will lower house prices and the Australian dollar and Sydneysiders will still see an abundance of students and tourists plus other rising tradable sectors in place of infrastructure retrofitting. In short, its visitor numbers will be just fine the city will no longer be crush-loaded because they will also leave.
Self-declared immigration propagandist, Greg Jericho, takes on "migrants to the bush" and adds to the farce:
If you want migrants to settle in certain places, jobs and infrastructure need to be in place.
Please explain why EXACTLY the same argument does not apply to Sydney and Melbourne.
Finally, proving once again that The Guardian is nothing more than a closed ideological bucket shop preening a monstrously hypocritical bourgeoisie: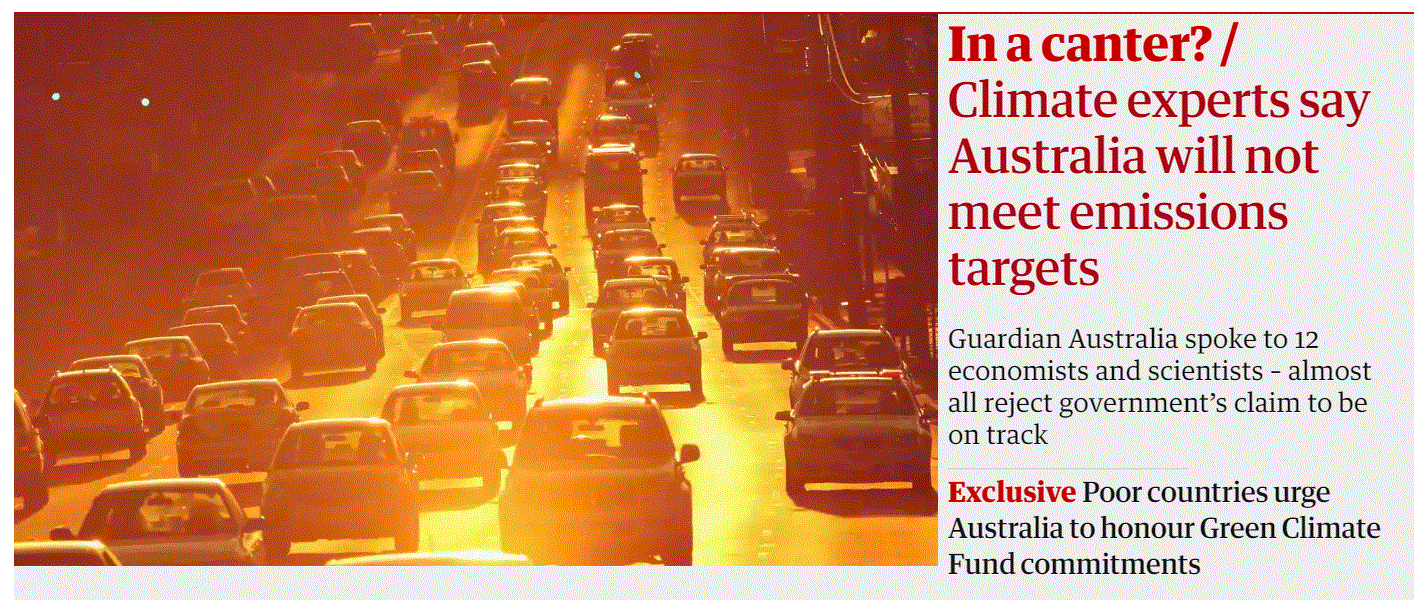 I mean, FFS.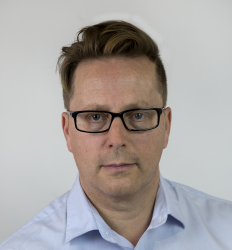 Latest posts by David Llewellyn-Smith
(see all)