Via AFR:
The Trump administration has intensified its claims "Middle Easterners" have hidden themselves in a caravan of thousands of Central American migrants marching towards the US border from Honduras through Mexico, in a move that analysts say will swing key Senate battlegrounds to the GOP.

"It's inconceivable that there would not be individuals from the Middle East as part of this growing caravan," said Vice-President Mike Pence on Tuesday (Wednesday AEDT) as Donald Trump described himself as a "nationalist", saying he had ever heard the word had a racist association.

Even though the migrants' caravan is still 1600 kilometres from the border, the US President vowed to send as many troops as he could to prevent the asylum-seekers entering America. He also shrugged off the lack of direct evidence for the Middle Easterner claim, saying "there's no proof of any thing".
Trump's approval is gathering momentum: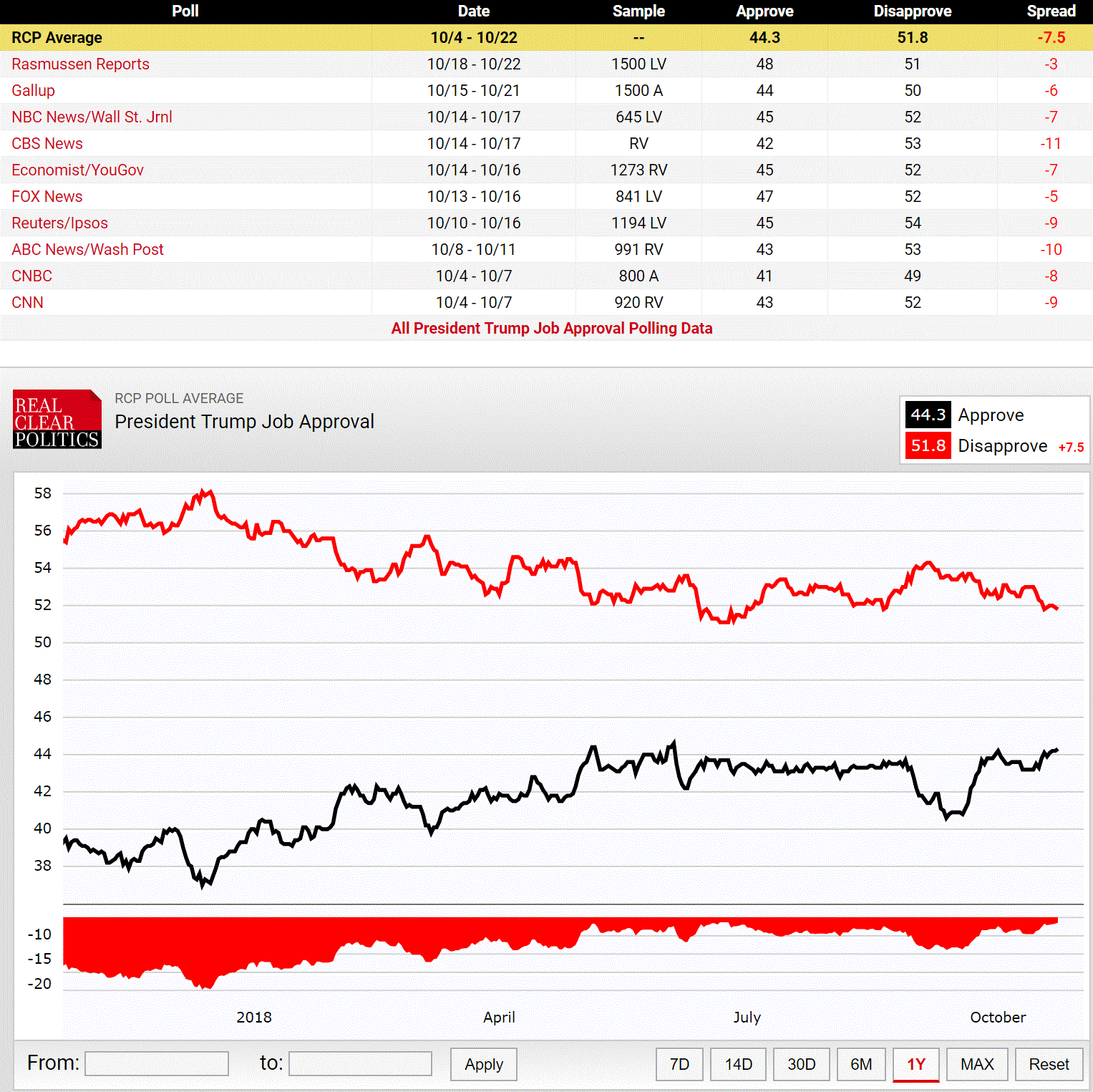 Surely what is inconceivable is that there are no Republican operatives at the heart of the caravan.