Via The Australian:
Australia's housing downturn could spill into the broader economy and spark a negative wealth effect as the price weakness spreads to cheaper properties, Morgan Stanley analysts warned.

Dwelling prices have now been falling for a year, but the declines are getting broader which has negative implications for the length and economic impact of the downturn, strategists at the investment bank said.

But the investment bank noted that price falls have been concentrated in the most expensive quartile of homes until recently, when the weakness started to spread to cheaper and mid-value homes.
Solid reasoning, and true. Remember that there is still an FHB grant in the market yet here are the latest segment splits for Sydney and Melbourne: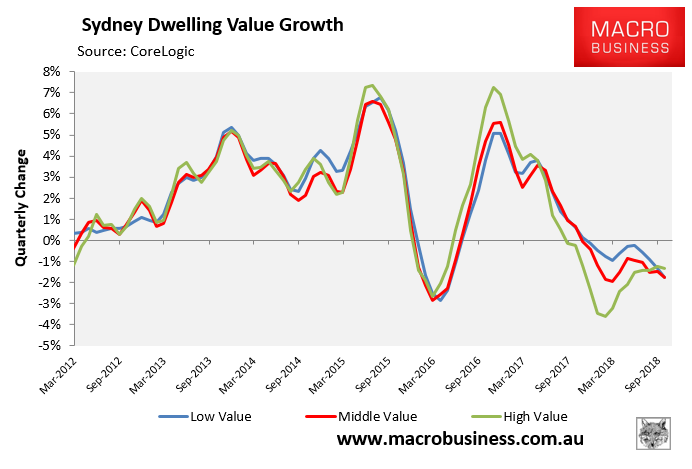 With consumption always following, via Credit Suisse:
The consumer is going to buckle. A dour Xmas looms.