Sydney and Melbourne house prices are "falling by over $1,000 a week" and there's worse to come, according to Deloitte's latest business outlook. From The ABC:
"Our house prices here in Australia had streaked past anything sensible by way of valuation," said Deloitte partner Chris Richardson.

"Now, finally gravity has caught up with that stupidity and prices are falling.

"In Sydney and Melbourne, housing prices are falling by over $1,000 a week"…

"Yes, they're falling but they're not falling at a dangerous rate and it's making them, shifting them, to safer territory," he said.

"There are more falls to come, particularly in Sydney and Melbourne, because the prices there got silliest and you're seeing a range of pressures on it."

Mr Richardson names three particular factors putting downward pressure on prices.

Banks are raising interest rates: "Even though the Reserve Bank has done nothing."

Banks have become cautious: "You've seen the banks being more careful with the loans they're giving. Those loans are slower and smaller than they used to be."

Less money from overseas: "Foreign buyers are a bit more cautious."
So far the broader economy is coping well with the house price falls. However, it's only a matter of time before the negative wealth effect drags down consumption spending and dwelling construction, in turn dragging down 'jobs and growth'. State budgets will also come under pressure via falling stamp duty receipts, which could feed into lower infrastructure investment.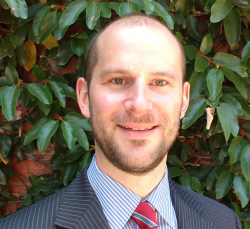 Latest posts by Leith van Onselen
(see all)