The corrupt Treasury is hard at it, openly trying to restore criminal banking:
Treasury secretary Philip Gaetjens has warned that a key risk to Australia's strong economy is banks cutting their lending too much in response to the Royal Commission into financial services and tougher credit rules imposed by the prudential regulator.

Amid complaints from small business and home buyers that they are finding it harder to attain finance, Mr Gaetjens said a tightening of credit conditions could constrain household consumption and business investment.

"There is also some evidence of a modest tightening in lending standards by banks which could be limiting access to credit for some borrowers who may previously been able to borrow," he told a Senate estimates hearing in Canberra on Wednesday.
As we know, the corrupt RBA is also on board:
The Reserve Bank of Australia and Treasury have privately cautioned the Morrison government that any regulatory response to the financial services Royal Commission must be careful to avoid putting the brakes on lending to home buyers and business.
What preposterous Orwellian clap trap. The crisis is the corruption of the banks and their distortion of the economy. Which immoral and illegal banking are the regulators hoping to restore?
Is it charging dead people:
In April the commission revealed the sordid details in which planners from Commonwealth Bank subsidiary Count Financial profited for years from dead customers' fees.
In the worst case revealed, a planner knew a client had died in January 2004, but was still taking almost $1000 a year in fees until December, 2015.
By August it was also revealed how National Australia Bank superannuation services whacked fees on the accounts of more than 4000 dead customers.
A month later, in September, it was the turn of AMP to be caught out charging life insurance to dead people on their superannuation accounts.
Bullying, stalking and abusing the disabled and infirm:
The call revealed a salesman bombarding the young man with information, with the 26-year-old offering hesitant, one word answers. Mr Stewart said his son not understand what was happening.
When he pleads: "I need to go", the salesman pressures him for bank details to set up direct debit.
In September the commission heard how aggressive case managers at insurance giant TAL who hounded a nurse with an anxiety disorder for six years — including using a private detective to film her at a swimming pool — went unpunished.
Insurance giant TAL hired a private detective to spy on the nurse. Picture: Stock image
The commission heard how CommInsure rejected a woman's claim after she was treated for breast cancer because her surgery wasn't "radical" enough.
In March, the commission heard from a man who told the Commonwealth Bank "I'm a gambler, I've got a gambling problem" as he pleaded to escape a credit card debt spiral. Instead he was offered more credit.
Youth-focused insurer Youi provided service that was anything but "awesome", leaving victims of natural disasters displaced from their homes for more than a year.
Rapacious incentives:
The commission saw evidence of how Freedom Insurance — the company which pressure sold to a man with Down syndrome — rewarded the best salespeople with Vespa scooters and trips to Bali.
But it was revealed funeral insurer Let's Insure did similar incentives, offering top sales people trips to Las Vegas to stay at a "glitzy hotel".
In yet another case a BankWest manager was awarded a trip to Hayman Island and hailed as a "regional champion" before his dodgy lending practices contributed to a struggling farmer losing his property.
In one case, the royal commission blasted Aussie Home Loans for keeping tearful victims of a shonky mortgage broker in the dark about his fraud, all the while continuing to collect trailing commissions on the $70 million of loans he wrote.
In one case a victim was kept in the dark even after she called Aussie in tears after being accused by her bank of presenting faked loan documents.
Evil planners and predatory lending:
In April we heard of rogue National Australia Bank staff who falsified documents to secure mortgages for customers in return for cash bribes paid across the counter, the banking royal commission has heard.
In another case — a high-flying Westpac executive said the bank was too busy to tell the corporate cop about a shonky financial planner, even though it had secretly started paying back the planner's victims.
One of the scariest things in the whole commission were questions over how safe our mortgage market actually is.
The commission posed serious questions about the Household Expenditure Measure (HEM) — the benchmark used to assess a customer's debts and liabilities — which was heavily criticised in the interim report.
The commission said lenders did not diligently analyse a customer's household expenses which could restrict or prohibit their ability to take out a loan.
The corruption is already seeping back at the margins, via the AFR:
There has been an 85 per cent, or $9 billion, increase in loans approved by lenders that fall outside their own tough new lending criteria, with the major banks the biggest offenders, according to analysis by the prudential regulator.

The value of loans approved outside serviceability criteria, which is a benchmark of the borrowers' capacity to repay within the loan term, has topped $19 billion for the year ending June, the Australian Prudential Regulation Authority analysis shows.

According to the analysis, major lenders, which include the big four banks, nearly doubled the proportion of loans approved outside serviceability to about 6 per cent. By contrast, credit unions and building societies more than halved the percentage of loans outside serviceability standards.
Thankfully other banks are still tightening. Suncorp has spooked mortgage brokers with this little turn:
2. Four months statements required for transaction and credit accounts
To better gather insights on customers living expenses, we now require customers to provide four months of statements for their primary transaction account, credit cards and store cards.
UBS weighed in as well on the unanswered questions:
Key discussion points and ongoing drivers
The focus of this reporting season Q&A is likely to be on sector specific issues rather than bank specific issues: Will the banks move ahead of the Royal Commission Final Report by abandoning the HEM benchmark and moving to full expense verification? Will the RC recommend the removal of remuneration targets tied to sales/profit for Executives as well as front line staff? What are the banks' internal limits for "very high" DTI above 6x? What magnitude of customer remediation charges can we expect in FY19/20? Will these elevated charges impact the ability to pay dividends?
The crisis is systemic illegal and immoral banking. The notion that more of the same is the solution to itself is some kind of lunatic control fraud in which every public asset must be thrown to the wolves to protect the perps.
Paul Volker waned us yesterday where this ends:
Respect for government, respect for the Supreme Court, respect for the president, it's all gone," he said. "Even respect for the Federal Reserve.

"And it's really bad. At least the military still has all the respect. But I don't know, how can you run a democracy when nobody believes in the leadership of the country?"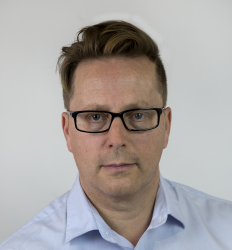 Latest posts by David Llewellyn-Smith
(see all)