The Teranet-National Bank House Price Index for September has been released, which shows that Canadian house price growth has bounced from last month's post-Global Financial Crisis (GFC) low: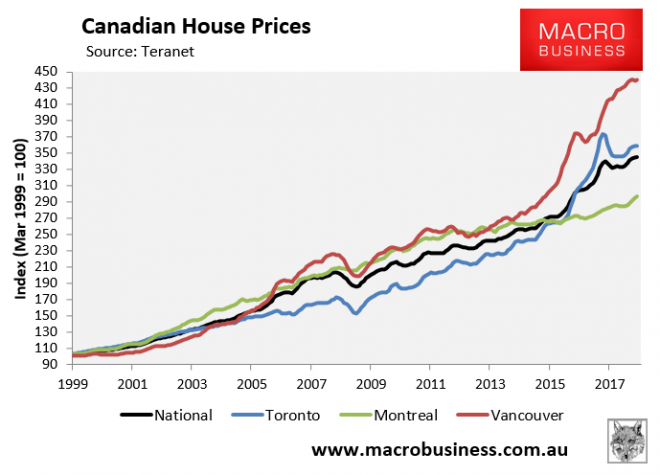 In the year to September, Canadian home values rose by just 2.1%, up from 1.4% last month. The rebound was driven by Toronto, whose annual price growth rebounded to -0.8% from -3.3% last month. Elsewhere, annual price growth was 6.2% in Vancouver and 4.8% in Montreal.
Leith van Onselen is Chief Economist at the MB Fund and MB Super. Leith has previously worked at the Australian Treasury, Victorian Treasury and Goldman Sachs.
Latest posts by Leith van Onselen (see all)