They just keep getting more bearish at UBS:
New comprehensive credit reporting rules from mid-next year could reduce borrowing capacity by about $100,000 for many households, as credit card limits and other debts are taken into account, the bank said.

…When negative gearing arrangements were limited in 1985 and a capital-gains tax was introduced, the value of investor home loans dropped by 30 to 40 per cent — likely amplified by the Reserve Bank hiking interest rates at the same time, UBS said.

As the investor share of home loans has since tripled from about 13 per cent to 40 per cent now, the impact of any curbs on the broader housing market could be magnified, according to the research.
UBS previously forecast a drop of -20% in mortgage issuance and house prices falling 5%+. It's now out to -30% for mortgages and -10%+ for prices.
That is the right base case. Then rate cuts delivering a brief respite before the realisation that there are none left and the return of more pain exacerbated by the next global shock for another 10%+ downside.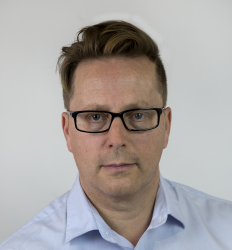 Latest posts by David Llewellyn-Smith
(see all)