Following recent reports about apartment owners being stung by huge costs and being embroiled in legal battles relating to replacing dangerous flammable cladding, Domain reports today that apartment owners in the 435 NSW buildings identified to have been built with potentially high-risk combustible cladding may have to take out new mortgages to raise the money to make them safe:
"There's no comfort for anyone in this situation," warns Stephen Goddard, the chair of the peak apartment-owners body Owners Corporation Network…

… it is the duty of the apartment owners to make these buildings safe and, if they can't afford any other way of doing it, then they'd better take out a new mortgage to get this work done. They've got to get it fixed because failure to do so could not only result in loss of money but, more importantly, life"…

"It's only as deadlines from insurance companies, fire orders and government rectification orders are starting to kick in that people are now starting to face up to their responsibilities…

While Victoria has announced it will offer low-interest, long-term loans that can be used to replace their combustible polyethylene-core aluminium cladding, the NSW government is not planning a similarly…
The situation has been made worse for Sydney apartment owners because the NSW Government reduced the warranty claim window to just two years from seven:
A change in law two years ago cut the window to make such claims from seven years, in part to reduce the risks for the statutory warranty insurance the state government underwrote.

This meant owners of buildings built under a contract agreed after 1 February, 2012 – which includes many built in the current housing boom – would not be able to claw back the costs of rectifying any non-compliant cladding. This is the view of David Bannerman, the principal of North Sydney-based Bannermans Lawyers.

"For the lot owner, it's a personal safety risk, but also it's a significant financial risk because the cost of rectifying is going to be significant and the ability to recover that cost from the people who were responsible is very limited"…
What a mess. Through no fault of their own, many apartment owners are facing potential financial ruin.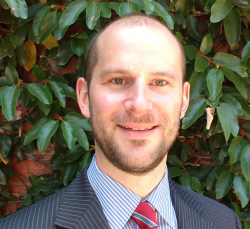 Latest posts by Unconventional Economist
(see all)